November 7, 2023
The Legal Options that You May Have after a Car Accident in a Rental Car are Influenced by the Type of Insurance You Have at the Time of the Accident in New Jersey.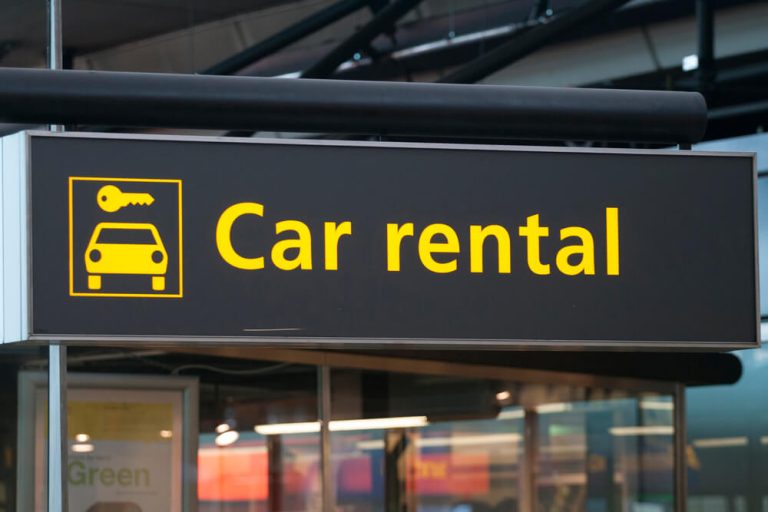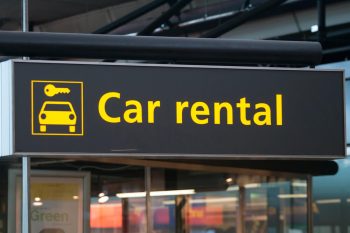 You rented a car for your trip in New Jersey, or maybe your own vehicle is being repaired, so you're using a rental car while it is in the shop. Unfortunately, your appreciation for the car's pristine condition is cut short when you are involved in a car accident. Now, in addition to worrying about your injuries, you're also worried about the damage to your rental car, the other vehicle(s) involved, and how to navigate the insurance process.
When a motor vehicle accident involves a rental vehicle, there are many parts of the insurance claim process that will operate just the same as if you were driving your own personal vehicle at the time of the accident, and other aspects of the process that are unique and will require involvement from the rental car company. Furthermore, your responsibility under the situation will be influenced by the type of coverage you had on the rental vehicle and/or your own personal car insurance.
Risk Factors that Increase the Potential for Rental Car Accidents in NJ
There may be several unique factors at play when a driver is operating a rental vehicle that can make a motor vehicle accident more likely than when they are driving their own vehicle. First, they may not be familiar with the features and mechanisms of the make and model of their rental car and may not be comfortable with or prepared for how the vehicle brakes, accelerates, or handles in general. The circumstances in which a driver finds themselves operating a rental vehicle may also contribute to a statistical increase in the likelihood of an accident. For example, they may be driving in a completely new area where they are visiting for vacation or business purposes and familiar with the geography, weather conditions, speed limits, traffic patterns, and traffic laws of the area.
Alternatively, the driver might be renting a car because their personal regular vehicle needs to be repaired. The stress of that situation, including both the inconvenience and cost of the repairs, may cause them to be preoccupied and less attentive when driving. Individuals who live in very urban areas like Manhattan, Brooklyn, Newark, or Jersey City might not own a personal vehicle and typically rely on public transportation options, but may be renting a car in New Jersey for some reason. If so, they may be inexperienced in operating a motor vehicle and not familiar with New Jersey roadways, which could increase the chances of an accident.
Potential Causes and Liability Issues of Rental Car Accidents
All of these circumstances can cause the driver of a rental car to make errors in their driving like rear-ending another vehicle because they underestimate the brake time needed to come to a full stop or they accidentally accelerate instead of braking. If an inexperienced highway driver is on the New Jersey Turnpike, the Garden State Parkway, Interstate 80 or 78, the 1 & 9, or another roadway with high volume traffic, they may be involved in an accident when trying to switch lanes, enter the highway from an onramp, or get off at an exit or rest stop.
Of course, accidents involving a rental car can also be caused by the negligence of other drivers, including another vehicle running through a red light, rear-ending your rental car, side-swiping you, t-boning your car at an intersection, or veering into your lane from a parallel lane or as oncoming traffic. Just like any other accident, speeding and poor weather conditions can contribute to a rental car accident, too.
Finally, whereas the owner of a vehicle is responsible for and, presumably, knowledgeable of the condition of and recent repairs to their personal vehicle, it is possible that a rental car was not properly maintained and in need of service, which could contribute to an accident if an important part of the vehicle, like the brakes or engine, is compromised. In that case, the rental car company may be liable for the renter's damages and the damages suffered by other individuals or drivers as a result of the rental car company's negligent maintenance of the vehicle.
Immediate Steps After Suffering an Accident in a Rental Car
If you are involved in an accident while driving a rental vehicle, your first steps should be the same as in any motor vehicle accident. If you are physically able and it is safe to do so, move the vehicle to a safe place out of the path of other vehicles. There is no need to keep the vehicle in the same place for evidence of what took place – the most important thing to do is to ensure that you and other drivers do not suffer any additional injuries. If you cannot move the vehicle to a safe place, at least get to a safe place yourself, like a sidewalk or emergency lane, if you are able to do so safely.
Your next step should be to call for emergency assistance. If you need medical assistance, tell the 911 operator that you need an ambulance. When in doubt, request an ambulance. Even if you do not believe that you need medical attention, you should ask for the police to respond to the accident so a police report can be taken. This police report may become very important evidence in your insurance claim, as it will include details about where the accident took place, the damage to the vehicles, and the name and contact information of any other drivers or bystanders involved.
It is also important to collect as much evidence and information at the scene of the accident as you can. These days, nearly everyone has an instrument to document evidence in their purse or pocket – a phone camera. Take photos of the damage to your vehicle and any other vehicles involved. Also, take photos of the scene of the accident, including any relevant features like stop signs, traffic lights, etc.
If you need medical attention, skip all of the steps above and focus on getting the care you need. Even if you do not need emergency medical care, if you experience any pain, bruising, headaches, signs of a concussion, or any other symptoms of a potential injury following the accident, seek medical attention right away. It will be very important to have the evidence of your medical records detailing your symptoms and injuries as close in time to the accident as possible following the onset of your symptoms.
Common injuries caused by a motor vehicle accident include whiplash, concussions, spinal injuries, brain injuries, contusions, and lacerations. Some signs of injury may be present immediately, and other symptoms may take days to appear. Report all of your symptoms to your physician as they arise.
Sorting Out Insurance Complexities in a Rental Accident Scenario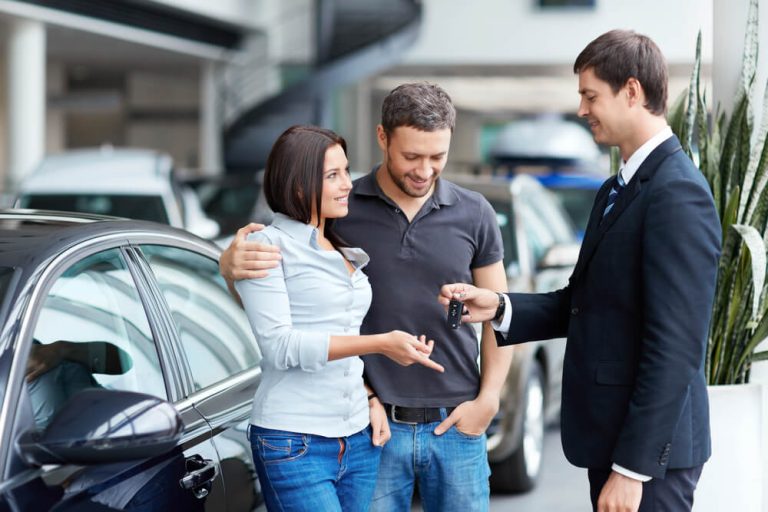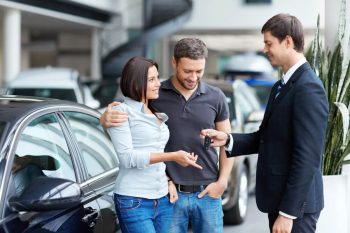 If you own a personal vehicle, then you are required to have car insurance. In most cases, your car insurance will also cover any rental cars up to the same coverage limits. However, if you are renting a vehicle because you do not own one and, therefore, do not have a car insurance policy, then you must purchase insurance coverage at the time you rent the vehicle. If you do not do so, then you may be personally responsible for damages.
When it comes to car insurance and accidents, New Jersey is a no-fault state. This means that, initially, the insurance of both drivers will pay out following an accident, regardless of the fault of each respective driver, through their personal injury protection (PIP) coverage. However, negligence is not irrelevant. If the damages suffered by one party exceed the coverage of their policy, then the injured party will need to file a personal injury claim against the driver or party responsible for causing the accident, and a determination of negligence will become relevant. It is important to note, however, that New Jersey's no-fault insurance system adds some complication to this process and your options for recovery, which are influenced by whether you elected for the unlimited right to sue when you took out your insurance policy and what type of injuries you suffered.
Contact our Middletown Personal Injury Lawyers for a Free Consultation about Your Rental Car Accident in Monmouth County, NJ
When you are involved in a car accident while driving a rental car in New Jersey, there are several questions you must answer to determine what compensation, if any, you may be entitled to and from whom you can recover those damages. It is important that you speak with an experienced personal injury attorney at Chamlin, Uliano & Walsh to determine your rights, options, and next best steps, especially in light of the more complicated insurance claim process you may have to navigate with the car rental company and New Jersey's no-fault rules. For advice regarding your specific circumstances, we encourage you to contact us for a complimentary consultation today by calling 732-440-3950 or filling out the online contact form. With local offices in West Long Branch, our car accident lawyers are pleased to assist clients with injury and property-damaged incurring accidents in communities across the Jersey Shore, such as Tinton Falls, Freehold, Howell, Asbury Park, Belmar, Manasquan, Holmdel, Red Bank, and Eatontown.
---