Middletown Cut and Laceration Attorneys
Personal Injury & Workers' Comp Lawyers Helping Clients Claim Compensation for Lacerations and Cut Injuries in Monmouth County and throughout New Jersey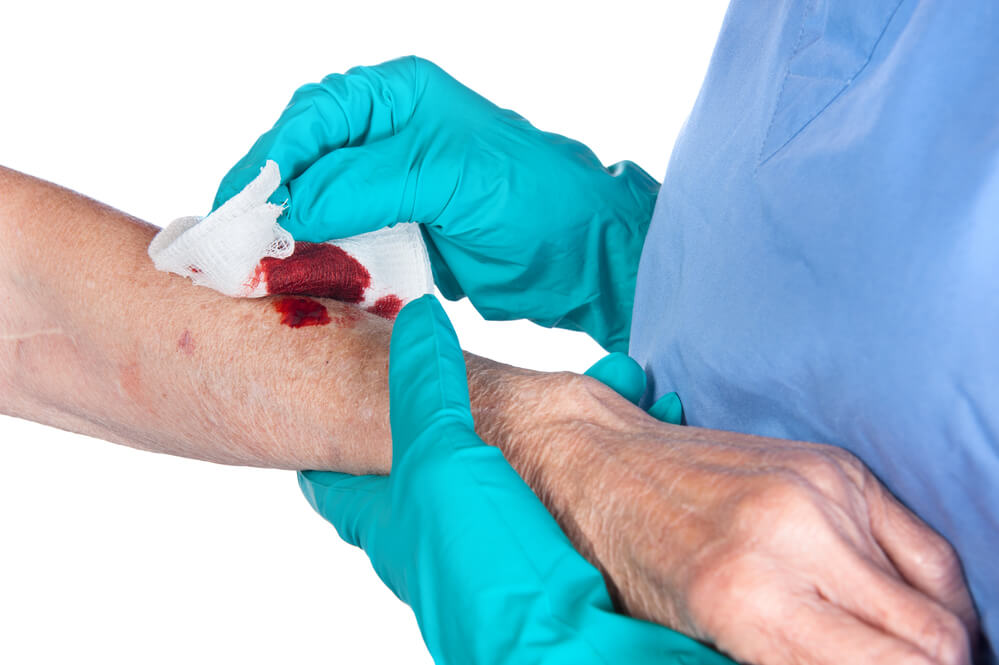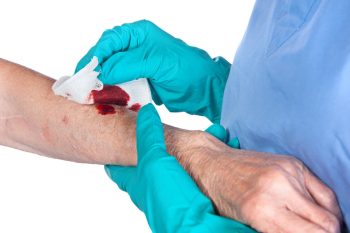 Injury accidents can halt a person's normal life in an instant and require a period of care and healing. These accidents, whether they occur in a car, in a fall, or at work, cause a number of different injuries. One common injury resulting from a variety of accidents is a laceration injury. Read on to learn more about what lacerations are and how they can lead to a personal injury or workers' compensation claim in New Jersey. Contact our law offices at Chamlin, Uliano & Walsh today if you have been injured by cuts and lacerations and have questions regarding the compensation you may be entitled to. Call our attorneys for a free consultation at (732) 440-3950 today.
Distinguishing Between a Cut and a Laceration in NJ
A laceration is a jagged tear to the skin caused by the skin hitting an object or the object hitting the skin. There are three types of lacerations: shallow or deep, narrow or wide, and short or long. Lacerations differ from cuts in that they are rough tears of the skin, otherwise known as gashes. Cuts, on the other hand, are usually straight-line penetrations of the skin. They, too, can be shallow or deep and of varying widths and lengths.
Characteristics of Lacerations or Cuts Injuries
Cuts and lacerations injuries involve the penetration of an object beyond the surface layers of the skin so that the soft tissue of the skin is torn. This includes deep puncture wounds or other penetrations that may tear tendons, muscles, ligaments, and nerves in addition to the skin tissue. After a cut or laceration, part of the penetrating object may remain in the skin.
Immediate Actions After a Cut or Laceration Injury
After being involved in an accident that results in a cut or laceration, it is important to wash the wound immediately to clear the impacted area of bacteria and any debris. For serious cuts and lacerations, seek medical attention immediately.
Accidents That May Lead to Cuts or Lacerations
Despite our skin being the largest organ in our bodies, it is quite vulnerable to injury, especially lacerations. Some common accidents that cause lacerations or cuts include automobile accidents, slips and falls, construction work-related puncture injuries, kitchen accidents, and accidents occurring in unfinished or unmaintained work areas, among others.
Signs of Laceration Injuries
Lacerations may result in a number of symptoms. It is important to keep an eye out for these symptoms, because in some cases, such as puncture wounds, there may not appear to be surface damage, while the deep interior is indeed wounded. Laceration symptoms include bleeding, constant pain or pain upon touching the impacted area, bruising, swelling, mucus or pus, or discoloration of the skin. These symptoms could point to infection, so it is essential that you seek medical attention to address troubling symptoms, as well as keep the wound site clean and protected.
Possible Results of Unattended Cuts or Lacerations
Cuts and lacerations can become dangerous if not attended to, because they gather bacteria. If they are not cleaned and debris removed, and if they are left open to the environment, bacteria can gather in the wound and lead to infection. Infections begin as localized incidents which in and of themselves can be serious. However, when they spread to the blood, they can seriously impact the entire body.
Compensation Available for Cuts or Laceration Injuries Due to Negligence in New Jersey 
If you experience a serious cut or laceration due to someone else's negligence, you have the right to compensation for your medical expenses, lost wages, out-of-pocket costs, and non-economic costs such as pain and suffering. If you receive a laceration, for example, in a car accident, you may be able to seek personal injury compensation. A laceration received on another's property or in a public place is subject to premises liability law if the injury was caused by the owner's improper maintenance of the premises. And if you are injured at work, you may be able to seek workers' compensation benefits for your laceration injury. In some situations, workers' compensation and personal injury claims may be applicable, hence the importance of consulting with an experienced workers' compensation and personal injury attorney.
What About Job-Related Cuts or Laceration Injuries in NJ?
Employers are required to provide workers' compensation benefits to any employee who successfully files a claim after being injured on the job. An experienced workers' compensation lawyer at our Monmouth County firm will help you get the full compensation you deserve after a work injury.
Rely on Chamlin, Uliano & Walsh to Obtain the Compensation You Deserve for Cuts and Laceration Injuries in New Jersey
Cut and laceration injuries that are the result of someone else's negligence – either personal or professional – and require medical attention, are serious legal matters in New Jersey. Our dedicated attorneys at Chamlin, Uliano & Walsh have the experience of successfully representing clients in Middletown, Freehold, Asbury Park, Holmdel, Monmouth Beach, Neptune, Hazlet, Howell, and across Ocean and Monmouth County in personal injury, premises liability, and workers' compensation claims involving laceration injuries. The medical expenses, lost wages due to an inability to work, out-of-pocket costs, long-term disability, and pain and suffering you experience as a result of your severe cuts or lacerations deserve and demand full compensation. We work on your behalf to recover those damages and benefits, taking the legal process off your shoulders while you attend to your priorities of daily life. Contact our office in West Long Branch at (732) 440-3950 to schedule a free consultation regarding your claim today.