Monmouth County NJ Swimming Pool Accident Attorneys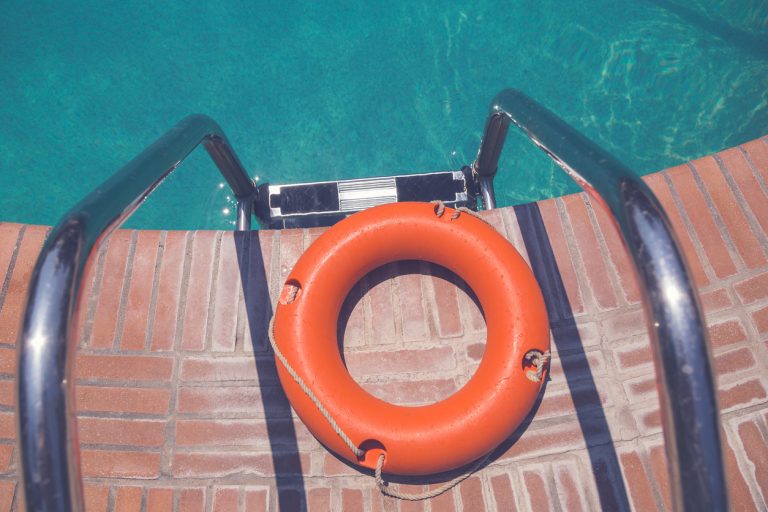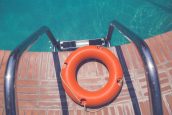 When you think of swimming pools, what first comes to your mind? Do you envision summers of fun, splashing in the cool water with the sun on your face? Chances are, you don't conjure visions of death, drowning, and devastation. That is until you have lost someone you love to drowning. Consider this tragic reality: children who are 4-years-old and younger are 14 times more likely to die in a swimming pool than in a motor vehicle. In fact, drowning is the second-most common cause of unintentional death among children between the ages of 1 and 14, second only to motorcycle accidents. Due to the potential dangers that swimming pools present, New Jersey law requires owners of private residences and public facilities to take certain safety measures to protect the safety of those who operate in and around their swimming pools. When they fail to fulfill their legal obligations and innocent victims are injured or lose their lives, victims and their surviving loved ones have recourse through personal injury and wrongful death lawsuits.
The seasoned Civil Trial Attorneys at Chamlin, Uliano & Walsh, several of whom are certified by the New Jersey Supreme Court, serve as unwavering legal advocates for injured victims and their families across New Jersey. With over 50 years of experience, our lawyers have earned recognition as exceptional in their field from organizations such as Martindale-Hubbell and Super Lawyers. In fact, one of our partners, Charles J. Uliano, has received the highest rating attainable from Martindale-Hubbell and has been a designated Super Lawyer every single year since 2007. In addition to our accolades and achievements, our firm is a family, and we treat each and every client as an honorary member. We take pride in the deep relationships that we develop with clients and their families, as well as the support and guidance that we provide through every phase of the legal process. To speak with one of our gifted personal injury or wrongful death attorneys free of charge, call our offices in Monmouth County now at 732-440-3950 for your free consultation.
Swimming Pool Accident Statistics
The United States Centers for Disease Control reports drowning as the fifth most common cause of intentional injury death among Americans. The highest rates of drowning occur among children between the ages of 1 and 4, and one-fifth of all drowning victims are children under the age of 14.
For every child who dies as a result of drowning, five others will require emergency medical treatment for nonfatal injuries. Although the average hospitalization rate is 6 percent for all unintentional injuries, 50 percent of drowning victims who receive emergency medical attention require hospitalization and further treatment.
About one-fifth of all children who seek emergency treatment after a drowning incident suffer a traumatic brain injury. Other common injuries that result from drowning events include difficulties with memory, learning impairments, and paralysis. Clearly, the results of oversight in pool safety can be catastrophic, if not deadly.
Legal Requirements for New Jersey Swimming Pool Owners
New Jersey law with regard to swimming pools falls within the broader categorization of premises liability. Essentially, premises liability law requires property owners to implement necessary measures to protect the safety and security of all individuals who pass through their properties for a legitimate purpose. This protects visitors, patrons, customers, employees, and even passers-by on both public and private property. The majority of swimming pool accidents occur at private residences, while the remainder occurs at public facilities such as community pools, sports clubs, and even hotels and resorts. All of these property owners are required to abide by certain requirements that are associated with the pools within their premises. Among their obligations, they must:
Install fencing around the entire pool
Have a gate to enter the pool area that is secured with a lock
Take reasonable measures to ensure that children are not left unattended near the pool
At a public pool facility, signage must warn of potential hazards including slippery surfaces and shallow areas where diving should not occur
Properly install and maintain diving boards
Ensure that lifeguards at public pool facilities are properly trained
If a pool is not in use, it must be drained completely
If the owner of a public or private pool fails to fulfill the above responsibilities, he or she can be held liable for damages if you or someone you love is injured or deceased. Damages include monetary compensation for medical expenses, rehabilitative care, permanent disability, necessary future accommodations, loss of income, and pain and suffering. Wrongful death plaintiffs may also seek compensation for loss of income to the family, funeral costs, and loss of enjoyment of life.
Contact our Ocean County NJ Swimming Pool Accident Injury Lawyers
If you or someone you love was injured or died in a swimming pool accident and you suspect that the owner of the pool may be responsible, contact our skilled swimming pool accident injury attorneys to discuss your case. We can answer your questions, explain your legal options, and if you so choose, launch an investigation to uncover negligence. Call 732-440-3950 today.