Auto Accident Caused By Text Message Sender Reviewed by West Long Branch Injury Lawyers
NJ Car Accident Lawyers serving Old Bridge, Perth Amboy, Red Bank, Long Branch and across Monmouth, Ocean and Middlesex Counties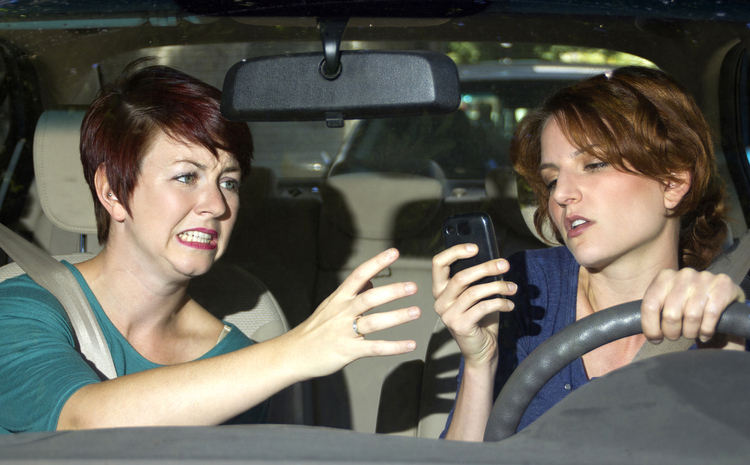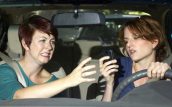 It is widely known that texting while driving is strictly prohibited in New Jersey.  "Don't text and drive" bumper stickers, magnets, and public campaigns are common and repeatedly encourage people to drive safely.   A relatively new concept that you may not be aware of, though, is that those who text people who are driving may be sued as well if an accident occurs. In other words, the sender of the text may be liable for negligence for sending the text messages that resulted in the driver's car crash.
Can Text Message Sender be Held Liable for Injuries in NJ?
While there is no law directly on the point, theoretically, if the person had reason to believe that the person to whom they were sending the message was driving, then the sender may be liable. Similarly, if the sender knew the driver's schedule or habit of texting back, they may be liable for any injuries sustained because of the accident.  It is deeply concerning that a simple sender of a text can be liable for the recipient's conduct, but it is a sad reality for some senders.
For instance, in May of 2012, a driver crashed into a motorcycle as a result of reading a text message while driving. The injured motorcyclist sued the sender of the text, who happened to be the driver's girlfriend. The sender was not found liable for the injuries, but the appellate court did leave the door open for other senders of text messages to be potentially liable for injuries caused by reading the text while driving. They directed stated that if a sender of a text knows that the person is driving and that the recipient has a history of reviewing texts while driving, he or she may be liable.
Not all lawyers or legal authorities agreed with the case findings and some were vocal in their disagreement with the court. Chris Christie, the Governor of New Jersey, as well as the American Civil Liberties Union, were directly opposed to the court's ruling. Chris Christie remarked:
"Yeah, I think that's kind of stupid," said Christie. "First, you shouldn't text someone when you know they're driving, but then again, how do you know how long they're going to be in the car? Ultimately it's still the obligation of the driver."
Determining Negligence in New Jersey Distracted Driving Cases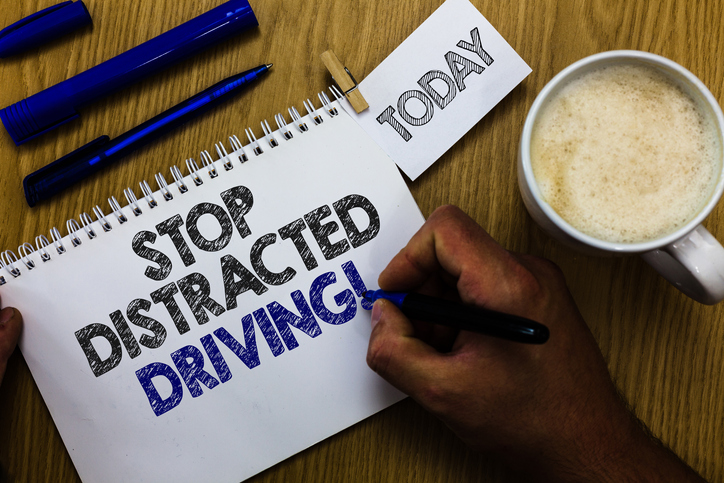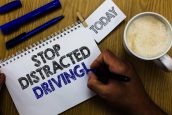 Most jurors and people of New Jersey may agree with Chris Christie. However, senders of texts should be aware of the potential liability that can ensue if a lawsuit is filed. Ultimately, the court will be asked to decide who was negligent in causing the accident. Negligence means that a person had a duty of care and did not act as a reasonable person should. Texting while driving is not permissible and a driver who texts and drives will bear some or most of the responsibility if he or she is found negligent in texting that caused the accident.  However, the court presumes that a reasonable person may not text someone whom they know is driving and would answer a text while driving.  This may cause you, as the sender, to suffer serious financial hardships if found liable.
Damages if Found Partially or Completely Responsible for Injuries
Being found liable means you may be held partially or completely responsible for another person's injuries.  For example, someone who is injured may lose time from work and wages for which you could be held responsible.  Additionally, the injured party may never be able to perform the same job again, in which can you could be liable for loss of future wages. Similarly, medical costs may continue to accrue if ongoing medical treatment is necessary. These costs could be assigned to you. Beyond these actual costs, you can also be forced to pay damages for the text recipient's pain and suffering resulting from the accident. As you can imagine, these costs can be steep.
Distracted Driving and Texting While Driving Auto Accident Attorneys at the Jersey Shore
You should seek the advice of an experienced attorney in an accident case to protect yourself. If you were injured when reading a text from someone else and/or you are being accused of causing an accident for sending a text, contact our firm today.
The law firm of Chamlin, Uliano & Walsh unites experience with compassion, with attorneys who serve as passionate legal advocates for each of their clients. If you have been involved in a motor vehicle accident in New Jersey or if you are a New Jersey resident who was involved in a motor vehicle accident in another state, contact us online or call 732-440-3950 as soon as possible for a free consultation.