New Jersey Insufficient Lighting Attorneys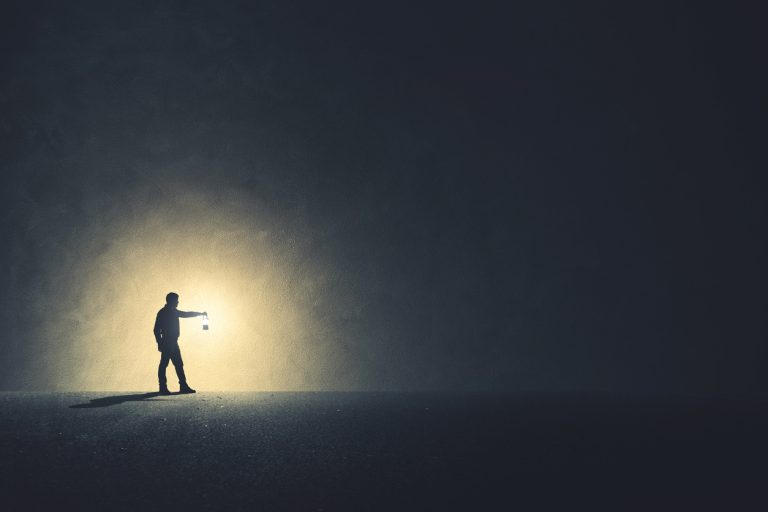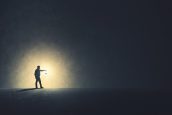 New Jersey premises liability law protects those who venture onto a property for a legitimate purpose. As such, the state requires property owners to take reasonable measures to ensure the safety and security of visitors, patrons, employees, and even passers-by. The necessary safety precautions vary based on the specific property, business or other activities that occur on the premises, location and surrounding areas, and many other factors. However, sufficient lighting and appropriate signage is a necessity under most circumstances. Unfortunately, at times, property owners fail to fulfill their obligation to ensure the safety of those operating on their premises by failing to properly illuminate these areas. When this form of negligence does occur, lack of proper lighting can lead to serious injuries resulting from slip and fall accidents. Further, poor lighting can provide ripe opportunity for criminal behavior, leading to robberies, assaults, kidnappings, and other devastating events for unsuspecting victims.
When these events do occur, injured victims are entitled to pursue compensation for medical expenses, rehabilitative treatment, loss of income, and pain and suffering through personal injury litigation. At Chamlin, Uliano & Walsh, our seasoned personal injury attorneys have dedicated the last 50 years to obtaining injured victims the compensation they deserve. For a free case evaluation from one of our New Jersey Supreme Court Certified Civil Trial Attorneys, contact our offices in Monmouth County today at 732-440-3950.
Common Accidents Resulting from Insufficient Lighting
When property owners fail to provide adequate lighting on their premises, a variety of accidents and injuries can result. However, there are two common events that result in injuries due to insufficient lighting, one of which involves slip and falls, while the other involves criminal activity. The two primary causes of injury due to insufficient lighting can be understood as follows:
Slip and Fall Accidents
In order to navigate the terrain around you, it is essential that you can see it. Quite obviously, you cannot adjust to changes in terrain, uneven, or slippery surfaces if you are unaware that they are present. Without proper lighting and/or signage to indicate potential hazards, you cannot prevent the accidents and injuries that may be dangerous to you in the dark. As a result, slip and fall incidents are among the most common causes of injury due to inadequate lighting. Poor illumination, or lack of any illumination, can disguise cracks in surfaces such as parking lots and walkways, uneven cement on sidewalks, tears in carpeting or bunches in carpeting, stairways or changes in elevation, and slippery surfaces that may lead to slip and fall accidents.
Criminal Acts
Crime is an unfortunate fact of life. However, certain conditions may encourage criminal behavior in places where it is likely to occur. Stadiums and event venues, shopping mall parking lots, high-crime neighborhoods, areas near banks and ATM machines, convenience stores–all of these may be sites for criminal behavior. As a result, the owners of these properties are responsible for ensuring that security measures are in place to ensure the safety of those on the premises. Proper lighting is essential to preventing crime, just as darkness serves as a shield for potential criminals. Inadequate lighting can foster an environment for criminal activity, and often, lack of proper lighting can allow for robberies, muggings, assaults, sexual assaults, kidnappings, and other events that cause catastrophic emotional and physical harm to innocent victims.
Where can Injuries Resulting from Inadequate Lighting Occur in New Jersey?
Although accidents resulting from inadequate lighting and lack of appropriate warning signs can occur anywhere, there are certain locations in which these events are more common. Instances of crime and slip and falls due to insufficient lighting often occur on the following premises:
Parking lots and parking garages
Shopping malls and shopping centers
Restaurants and bars
Apartment complexes and condominiums
Stadiums, sports arenas, and event venues
Convenience stores and other retailers
Supermarkets and grocery stores
Gas stations
Airports, train stations, and bus terminals
College campuses and schools
Contact our Monmouth County NJ Insufficient Lighting Injury Attorneys Today
If you or someone you love has suffered an injury due to insufficient lighting on someone else's property, you may be entitled to compensation. Our highly experienced personal injury attorneys will investigate your claim, formulate a compelling case strategy, and pursue maximum damages on your behalf. Call us today at 732-440-3950 for additional information and your cost-free consultation.