December 13, 2022
Garden State Parkway Accident Injury Attorneys in Monmouth County, New Jersey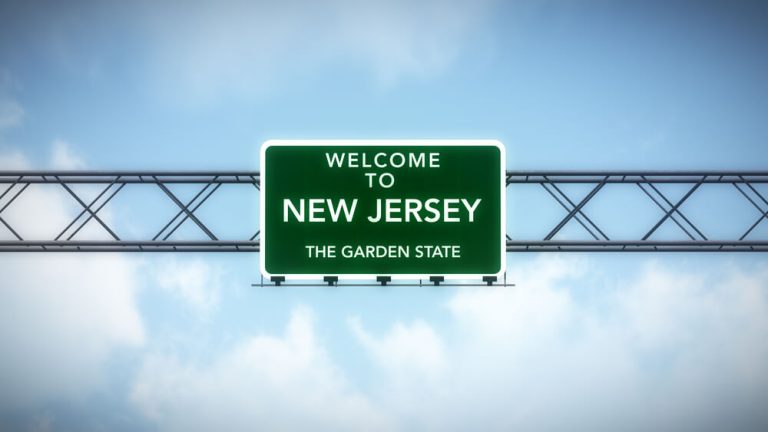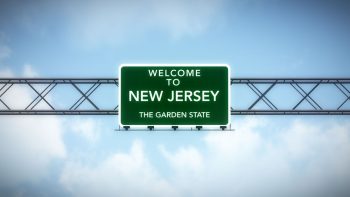 Route 444, known as the Garden State Parkway, is a busy highway with a high rate of fatal traffic accidents in the state of New Jersey.  The New Jersey Garden State Parkway, or GSP, is 172.4 miles (910,272 feet or 10,923,264 inches) long. Built from 1946 to 1957, it runs back and forth from Cape May in the south to the New York State Thruway at New Jersey's border with New York in the north.  In part, it is a toll road, but there are areas you can drive without tolls, such as in Atlantic County.  It is New Jersey's longest highway and one of the country's busiest toll roads. The speed limit is 65 mph, but anyone driving the Parkway can tell you the average speed is much higher, up to 90 mph.  Seven exits connect directly with interstates, and all of them are north of Exit 98. There are also seven U.S. highways attached to the Parkway.  It is no wonder why more than 125,000 cars, on average, drive on it every day.
The parkway was initially conceived for passenger vehicles from the northern communities looking to spend their vacations at the beach. It had several picnic areas for families to rest and have lunch during their trip.  Today, the Garden State Parkway receives the heaviest traffic in the summer as people head to Atlantic City and the Jersey Shore.  Fridays and Sundays in the summer will frequently find you in bumper-to-bumper traffic at some point in your journey. But it is also the main thoroughfare for commuters on their way to and from work. Despite most drivers' best intentions, accidents and injuries are an unfortunate, prevalent feature of the Garden State Parkway.
If you have been injured in an accident on the Garden State Parkway, it is imperative to explore your potential legal options for obtaining compensation if another driver was primarily at fault for the crash. The dedicated personal injury lawyers at Chamlin, Uliano & Walsh are prepared to investigate your case, identify negligence that may mean you are entitled to damages, and work tirelessly to obtain the compensation you deserve. Contact us at 732-440-3950 to discuss your parkway accident injuries in a free consultation.
What About Accidents on the New Jersey Garden State Parkway?
Because so many people travel on the Parkway, there are more accidents.  They range from fender benders in areas of slow traffic to serious rollovers or trauma-inducing crashes.  According to the New Jersey State Police, the number of fatal car accidents is on the rise. By December 2021, there were 652 car crashes which caused 682 deaths.  That is quite an increase from 2020 (549 accidents and 587 deaths) and 2019 (524 crashes and 558 deaths). In the state, in 2021, there were 190,783 car accidents resulting in 42,971 moderate to severe injuries.
According to the Federal Highway Administration, enormous numbers of drivers take the Parkway for work or play.  Heavy traffic and irresponsible driving habits create the perfect storm for accidents to happen every day.
Most Common Causes of NJ Parkway Accidents
The National High Traffic Safety Association indicates that on the Garden State Parkway, more than 90% of accidents are due to driver error, which signifies a need for drivers to make more prudent decisions behind the wheel.   Many behaviors fall under that category.
Distracted driving is the most common reason for car accidents.  Talking, texting, taking selfies, watching videos, or recording them are all dangerous driving behaviors.  Eating, smoking, drinking, and having pets or children in the car are distractions. It takes two seconds for a person to react to something on the road, such as a car changing lanes, a quick stop, debris on the highway, etc., without being distracted.  If the driver isn't paying attention, they could use five to seven seconds to respond; by then, it is too late.
Speeding is another frequent cause of accidents on the Parkway. The speed limit is 65mph, but a recent study done by Rider University students in May of 2021 indicated that the average speed of cars in the right lanes on the Parkway was, on average, 77.5 mph while the rate in the left lanes (also known as the fast lane) ranged between 92.1 mph and 89.3 mph.  It would be nearly impossible to slow down enough to avoid any hazard at those speeds.  Speeding can cause a driver to maneuver their vehicle in a different way where just the slightest change in the direction of the steering wheel could put the car into a spin.
Aggressive drivers and tailgating are dangerous to themselves and those who try to share the road with them.  No matter how upset you are at someone for what you interpret as a ridiculous stunt, focus on the road ahead and keep driving.  If you are being tailgated and cannot slow down or change lanes, maintain your speed until you can do so.  Engaging in engine revving, swerving into another lane, brake checking, etc., are childish and dangerous actions whose consequences could seriously injure you or the people around you.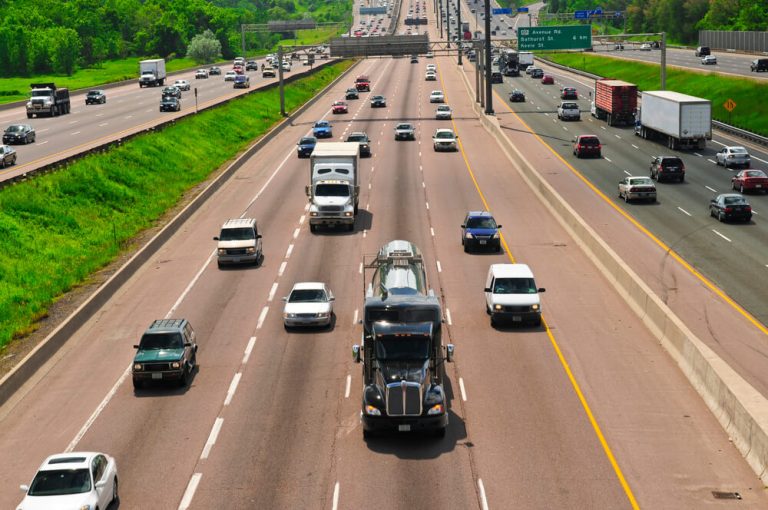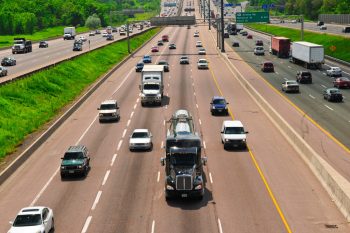 The last tragic cause of deadly accidents on the Parkway is DWI.  Everyone enjoys a good party at the beach.  The Jersey Shore is full of exciting bars and great music.  You've earned your vacation and want to enjoy it to the fullest, but driving while under the influence of drugs or alcohol is a selfish, stupid, and dangerous move.  If you drive while under the influence, you can cause irreparable damage to yourself and other motorists.  Have fun on vacation but realize that if you want to get home in one piece, you must drive sober. However, even sober drivers can be injured in accidents caused by drunk drivers.
Top Injuries Suffered on the Garden State Parkway
There are traffic lights and stop signs in urban areas where traffic is congested.  Bumper-to-bumper traffic, failure to yield, or merging improperly could result in a fender-bender.  That is not to say someone couldn't be injured.  Fender benders are accidents where there is minor damage to either vehicle.  Drivers and passengers may experience neck pain, back pain, and head injuries such as concussions.
On sections of the Parkway where faster traffic prevails, there is a never-ending list of possible injuries which range from whiplash to death.  Typical injuries include TBI (Traumatic Brain Injury), broken bones, exposed fractures, a ruptured spleen, a lacerated liver, back and spinal cord injuries, burns, internal bleeding, excessive hemorrhaging, orbital fractures, and contusions. Typically, travelers who wear a seatbelt experience less severe injuries than those who do not.
Tips to Avoid Accidents on the New Jersey GSParkway
Keep distractions to a minimum.  If you need your GPS, go over the route a few times before you start your vehicle.  Please turn off your cell phone and put it away. Rock on to your favorite tunes but keep the volume to a place where you can still hear what is happening around you.  Keep to the speed limit, especially in inclement weather.  Paying attention to the traffic lights, posted signs, and the cars around you is another way to stay safe.  Of course, never, ever drive while drunk or under the influence of drugs.
The final way you can avoid accidents on the Parkway, or any place for that matter, is to be nice. If cars are merging, let one or two go in front of you.  One car length will not make a difference in how soon you will reach your destination. If someone is tailgating you for going too slow, pull into the slow lane when you can.  It isn't a race.  You have nothing to lose and everything to gain by keeping yourself and those around you safely traveling.
Determining Negligence and Seeking Compensation After Being Injured on the Parkway
If you have been involved in an accident on the Garden State Parkway or any other road in New Jersey, you could be entitled to damages.  In fact, you could still have a case even if you were speeding or distracted.  In New Jersey, a concept known as comparative negligence can be used to determine who was at fault for the accident.  For instance, if you were speeding but a distracted driver drove into your lane without signaling while looking at their cell phone, the blame is shared.  If that person is determined to have more than 50% of the fault for the accident, you can be awarded damages.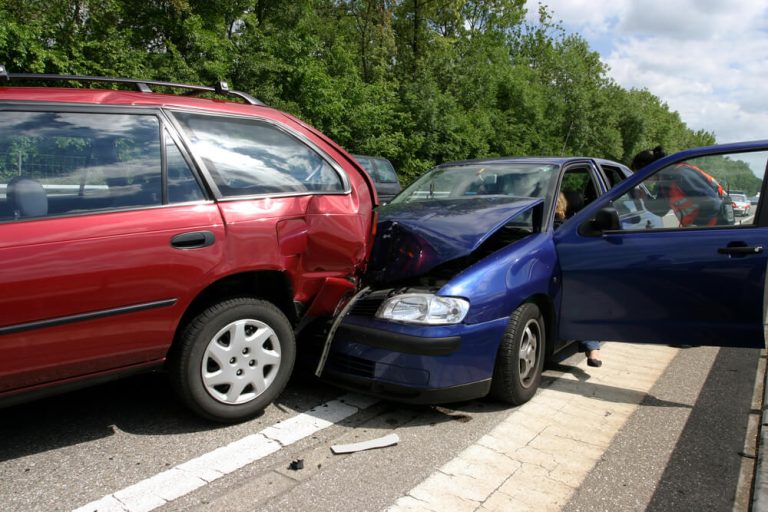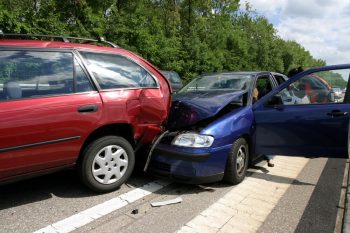 Some losses have monetary worth, while others, such as the loss of a limb, have immeasurable value. Frequently, insurance companies offer the minimum amount for your injuries.  When a value cannot be negotiated, a personal injury claim in court can do just that.
Your personal injury lawyer can best explain how to begin the process of seeking damages for your accident.  They can negotiate with the insurance company or take your case to court.  Damages include medical costs, future medical expenses, loss of earnings, physical therapy, loss of enjoyment of life, loss of quality of life, and loss of earned vacation or sick leave, among other expenses.
Contact our Garden State Parkway Accident Lawyers for a Free Initial Consultation
When you have been hurt by a distracted, aggressive, speeding, or otherwise negligent driver in an accident on the NJ Garden State Parkway, you should be compensated for your losses, especially when you have lost a loved one due to someone else's negligence.  The stress and slow recovery you are experiencing make dealing with insurance adjusters and traffic laws stressful.  It would be best if you had a personal injury lawyer who can take over while you heal.
Chamlin, Uliano & Walsh is a New Jersey law firm with exceptionally qualified personal injury attorneys who fight for compensation on behalf of injured victims whose parkway accidents often turn their lives upside-down in an instant.  We know you are most likely a careful, responsible driver and that accidents happen, often through no fault of your own. We have the tools necessary to negotiate or litigate your case to achieve the best possible outcome in terms of compensation for your injuries and losses in Asbury Park, Wall, Point Pleasant, Long Branch, Belmar, and Middletown.
Call our office at 732-440-3950 to schedule a free and confidential consultation.  You can also complete the online contact form, and we will get in touch with you shortly.
---