Broken Bone and Traumatic Injury Lawyers West Long Branch New Jersey
Seasoned injury and serious accident attorneys serving Old Bridge, Perth Amboy, Red Bank, Long Branch and across Monmouth, Ocean and Middlesex Counties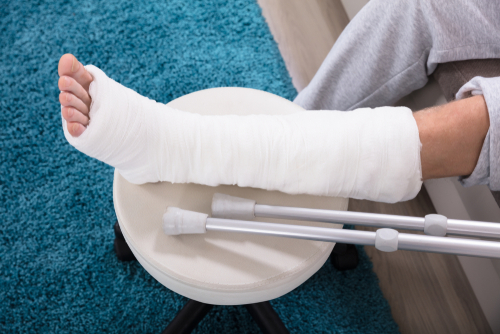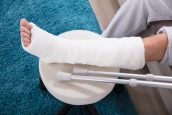 Healthy bones allow the proper support and function of our bodies.  They make it easier to step out of bed in the morning, walk to the kitchen for coffee, jump in the shower and run off to work.  If any of our bones are compromised, we have to slow down and adjust our daily routines until the bones heal. A healthy person may take their healthy life for granted, but anyone who has suffered from a broken bone knows just how debilitating it can be.  If your broken bone was the result of someone's fault or negligence, you may be entitled to compensation. Below we will discuss different types of fractures and the ways in which people are often injured.
What is a fracture?
We think of bones as solid, stable, sturdy and strong.  And as much as this may be true, bones must be able to absorb a certain amount of shock by bending or reacting with "give". This "give" allows the bone to be pressured without breaking.  Unfortunately, in some circumstances, the force applied or thrust onto the bone is too great and the bone breaks.  The type of break is dependent upon the amount of force placed upon the bone. Force that is only slightly more than the bone can handle results in a small crack. If the force is strong or too great to withstand, the break may penetrate through the entire bone.  Breaks can also cause the bone to break with jagged edges that penetrate the skin and stick out causing open wounds.
Based on the severity of the force, the following breaks/fractures may occur:
Stable fracture: The bone that is broken remains in place or is only slightly displaced, and does not pierce the skin.  Common causes for the injuries are sporting activities, car accidents, playground accidents, violent events, abuse, slip and falls, or workplace accidents. Stress fractures are a type of stable fracture that happens though repetitive movements, such as the same type of work day-in and day-out or regular sporting activities.
Open, compound fracture: The bone that breaks may splinter or be jagged and pierce the skin.  The bone may protrude through the skin and be visible from the outside. These types of fractures are especially concerning because they increase the risk of a serious infection. Compound fractures can be caused by anything, most notably car accidents, bicycle accidents, participation in sports, abuse, and any activity in which a tremendous amount of force has been applied.
Transverse fracture: Fractures that are horizontal are exactly as they sound, fractures that travel across the bone in a horizontal manner.
Oblique fracture: This type of fracture is different than the horizontal type, in that the break is angled.
Comminuted fracture: These types of fractures are more difficult to fix, in that the break occurs in three or more places.  Motor vehicle accidents and violent injuries such as gunshots cause comminuted fractures.
Key Questions
How to Choose the Right Personal Injury Attorney for You
Diagnosis and Treatment
Many people who are injured head right to the hospital, while others may wait and go only after they experience significant pain or swelling.  Once seen by a physician, X-rays will be taken and reviewed by a radiologist.  In most cases, regardless of a break, the treating doctor will suggest that the person follow up with an orthopedic surgeon who is trained to spot these types of injuries.  After it is determined that there has been a break, a suggested course of treatment will be given, and different types of breaks require different treatment.  A simple fracture may require a boot or cast whereas a compound, traverse, or comminuted fracture may require surgery involving hardware. Additionally, physical therapy may be ordered to assist in recovery.
Losses and recovery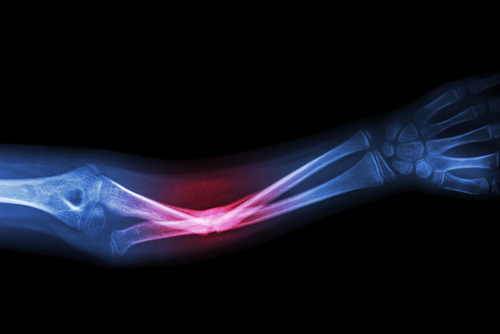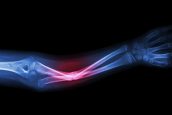 As noted above, injuries can be due to slip and falls, workplace and occupational injuries, car accidents, sporting accidents, bicycle accidents, slip and falls on playgrounds, or by violence.  In many circumstances, your injuries may have been caused at the hands of another or because another person was not acting as a reasonable person would.  In these circumstances, you may be entitled to financial recovery for your losses.  It is likely that your injuries have temporarily or permanently altered your life.  You likely missed work or school, incurred medical bills, or in extreme circumstances, lost your job and ability to earn an income.
If it can be proven that your injury was due to the negligence of another, you may be compensated for your financial losses, past and future medical treatment and expenses, past and future income loss, and emotional pain.  Contact our firm today to discuss what you may be entitled to.
Broken Bones and Serious Injury Attorneys at the Jersey Shore Are Here To Protect Your Rights
If you or a loved one has suffered from a broken bone or related injuries as a result of the negligence of others, you may be entitled to compensation. At Chamlin, Uliano & Walsh it would be our pleasure to review the facts in your injury case, free of charge. We have experience in handling cases involving all types of personal injuries and accidents. No matter how severe the injury may be, finding the right attorney will ultimately lead you to the right path of treatment and recovery.
Please do not hesitate to fill out our online contact form or by calling at 732-440-3950 for a free consultation.