Monmouth County NJ Attorneys
Representing You and Those You Love in All of Your Legal Matters
For over half a century, the attorneys at Chamlin, Uliano & Walsh have provided clients throughout Monmouth County with exceptional legal guidance and unrivaled representation. Our veteran experience instills confidence in those we represent, as we utilize the breadth of knowledge and insight that each of our lawyers has accrued to create innovative and collaborative strategies for successfully resolving legal matters.
Partners in Law and in Life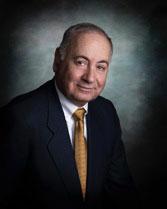 Partner Charles J. Uliano is one of only 43 of the 80,000 attorneys in the state of New Jersey who holds a dual certification from the New Jersey Supreme Court as a Civil and Criminal Trial Attorney. He is also an "approved attorney" for the Monmouth County Joint Insurance Fund, the Police Legal Defense Fund, both the New Jersey State Police and Fraternal Order of Police (F.O.P.), and the New Jersey Educational Association (N.J.E.A.). Further, his extensive experience in local Election Law, where he has defended and prosecuted suits brought pursuant to Title 19 of the New Jersey Code, has earned him the distinction of Election Day lawyer for the Democratic Party for over twenty years.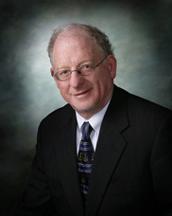 Kenneth W. Chamlin, another one of our partners, is the former Chairman of the Monmouth County Workers' Compensation practice division, where he successfully represented both claimants and employers for over 25 years. This specialization has allowed him to lead our firm's Worker's Compensation and Disability Pension practice for the last two decades with astounding results.
To learn more about the individual experience, education, and accolades of each of our talented attorneys, please reference the links below:
To learn more about how we can put our veteran experience to work for you, please contact our law firm today at 732-440-3950 or toll-free at 888-328-9131.