January 12, 2022
Monmouth County Whiplash Attorneys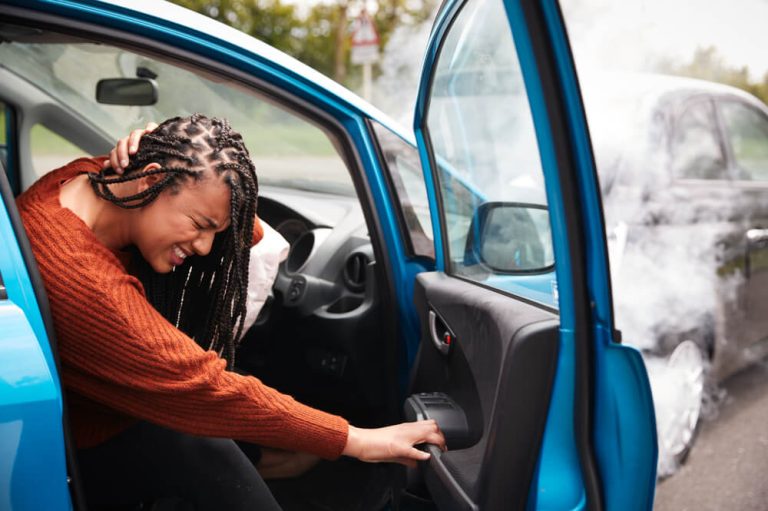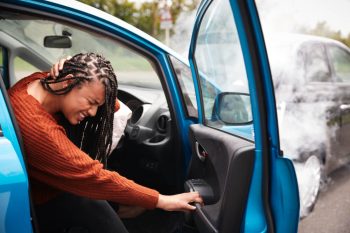 Perhaps you are faced with the prospect of a whiplash accident, as well as the complex questions of which party will be found legally at fault and to what compensation, if any, you are entitled. When the issues of negligence, liability, and justification for compensation arise, the appropriate course of action requires an initial determination of the at-fault party, proof of injuries directly associated with the negligence in question, and other significant factors. This is where a personal injury lawyer comes in. At Chamlin, Uliano & Walsh, our seasoned trial attorneys have intimate knowledge and a deep understanding of New Jersey personal injury law. We are prepared to guide you through the challenges and complexities of the legal process in pursuit of the financial compensation you deserve after suffering whiplash injuries that may have been directly caused or prevented by someone else. To discuss an accident that resulted in your whiplash injuries in Monmouth or Ocean County, call 732-440-3950. Our lawyers are pleased to provide you with a free consultation.
Understanding Whiplash Injuries
Whiplash is a neck injury whereby your neck is forcibly bent forward and backward or backward and forward. Whiplash injuries commonly result from collisions that involve sudden deceleration or acceleration.
Potential Causes of Whiplash Injuries
In terms of accidents, rear-end automobile collisions are the most common cause of whiplash injuries. Specifically, rear-end impact causes the neck to forcibly bend forward and backward, resulting in damage to the neck's tendons, discs, nerves, and muscles.
What Are the Symptoms Associated with a Whiplash Injury?
Whiplash accidents manifest in a multitude of common symptoms, including neck pain or stiffness, numbness or pain in the arm and hand, shoulder pain, blurred vision, lower back pain, dizziness, ringing in the ears, restlessness, irritability, or concentration issues.
Whiplash injuries may not manifest immediately after a car accident, taking weeks or months until such time as persistent pain is identified by a healthcare professional. The true extent of physical injuries from a whiplash accident may take several weeks or months to be recognized by victims and healthcare professionals.
In minor cases, symptoms tend to dissipate independently, often within one or several weeks. Such symptoms do not typically provide grounds for subsequent claims for compensation after whiplash injuries and associated accidents. More severe cases require immediate medical assistance depending on the extent of overextension for the ligaments and soft tissue in the neck. Vertebrae are integral for neck mobility, and as such, damage to this region can pose potentially permanent physical complications. Situations in which lingering symptoms are more significant and long-lasting, injury to the cervical spine, including the intervertebral joints or discs, nerve roots, or cervical muscles, require long-term care and are more often grounds for a whiplash injury claim.
Rights of Those Whose Whiplash Injuries Result from Another Party's Negligence in New Jersey
In cases where an accident resulted in serious whiplash injuries and said accident can be directly tied to another party's negligence, there is valid reason to pursue legal claims against negligent and potentially liable parties for compensation.
Victims must recognize and document all damages prior to filing a claim, at which point insurance companies will provide a value for permissible damages. Comparative negligence in New Jersey indicates the degree to which each involved individual contributes to the cause of an accident. Insurance companies investigate and determine the degree of comparative negligence to determine fault and subsequent compensation. New Jersey Law indicates that the amount of fault or comparative negligence is determined on a case-by-case basis contingent upon the circumstances of the accident. The Comparative Negligence Law in the state of New Jersey permits insurance companies to determine responsibility for accidents in proportion to comparative negligence or fault. Adjusters review and investigate whiplash accidents, after which they assign a percentage of liability based on contributing factors such as failing to observe a stop sign, failing to avoid other vehicles, swerving, or failing to apply brakes because of inattention.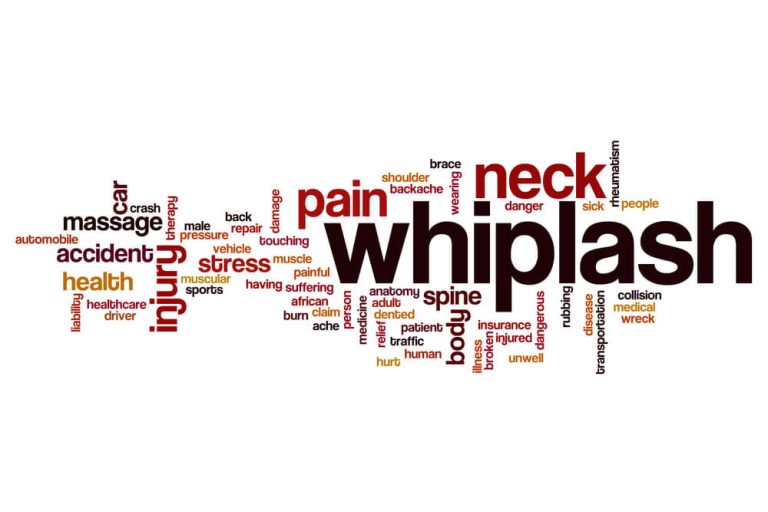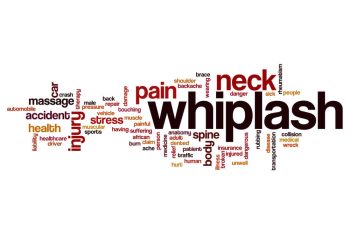 Claims adjusters determine the degree of negligence based on police reports, witness statements, and, if available, any scene investigation. The proximate cause of collisions or primary causes of crashes can include drivers not stopping at stop signs or failing to take evasive action and avoid accidents. Where whiplash occurs, these accidents provide those who have sustained injuries with the legal grounds to receive compensation from the negligent party.
Internal appeal processes are required in the event the percentage of negligence assigned to your settlement is disputed. Upon denial of an internal appeal, the Office of the Insurance Ombudsman for New Jersey can be contacted for an official review and appeal and determination.
Valuing a Whiplash Accident Claim
Upon investigation of the whiplash accident and subsequent determination of comparative negligence or fault, insurance companies must value a whiplash claim based on things such as longer-term damage, surgical needs, or disability.
In applicable cases, filing a personal injury lawsuit allows the victim to pursue compensation from the negligent parties that caused their injuries and resulting damages. This can include calculable financial losses as well as other consequences of whiplash accidents, such as pain and suffering and loss of quality of life. Moderate to mild cases of whiplash can settle for lesser amounts, where longer-term pain could manifest, but no surgery was necessary, and no permanent disability is found. More severe cases involving surgical needs or physical therapy over several months can result in substantially higher payouts for victims. Whiplash cases severe enough to involve soft tissue damage, affect the vertebrae, or the nerves can result in settlements in the hundreds of thousands or even millions, particularly if permanent disability resulted from the accident or extensive surgery and ongoing medical care is required.
No two whiplash injury cases are alike. In fact, each case requires extensive assessment and the experience of a legal professional, sometimes accompanied by accident reconstructionists, medical experts, and other sources of key information and support for your claim. Reaching out to a personal injury lawyer can help you verify the rights you have based on the potential negligence of another party and the potential value of your whiplash claim based on individual factors.
Contact our Skilled Whiplash Lawyers in West Long Branch to Discuss Your Case
Our lawyers at Chamlin, Uliano & Walsh, can provide insightful legal counsel, confirm your legal basis for filing a civil claim, and help you pursue the true amount of compensation that you should receive after a whiplash accident where another party is at fault. Since the New Jersey courts operate and hear cases only within the mandatory statute of limitations, seeking legal counsel as soon as possible is a must.
If you have sustained whiplash injuries resulting from an accident in Freehold, Red Bank, Belmar, Holmdel, Howell, Wall, Colts Neck, or Middletown, contact our firm at 732-440-3950 or toll-free at 888-328-9131 for a free consultation today.

SORRY, YOUR CLAIM ISN'T COVERED
How to Choose the Right Auto Insurance Policy for You
---