Monmouth County NJ Construction Accident Attorneys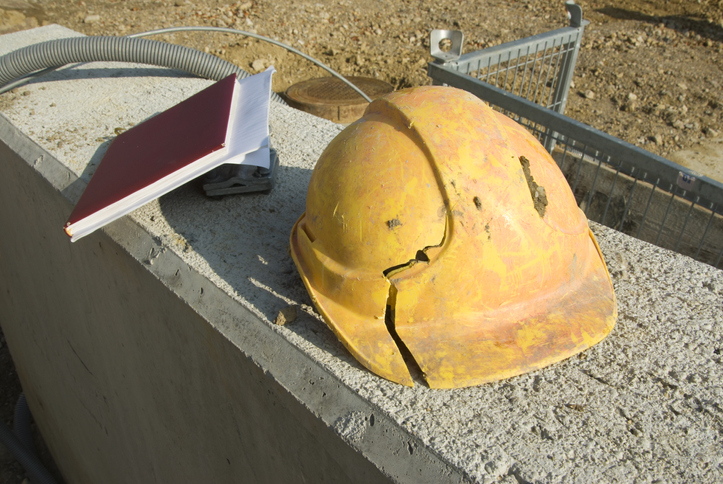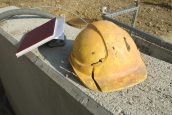 By their very nature, construction sites are dangerous places, often requiring workers to engage with chemicals, power tools, heavy equipment, and machinery. Add to this the fact that much construction work is done high above the ground, on ladders, cranes, scaffolding, and rooftops, and it is no surprise that construction accidents account for a significant percentage of injuries and deaths among American workers every year. According to the U.S. Occupational Safety & Health Administration (OSHA), 4,679 workers were killed on the job in 2014 and 4,251 of these deaths occurred in private industry. Among these fatalities, 20.5% occurred in construction, meaning that 1 in every 5 of those killed were construction workers. Aside from the construction accidents that resulted in fatalities, approximately 200,000 more construction workers were injured in non-fatal construction accidents, according to the United States Bureau of Labor Statistics.
When you are injured in a construction accident, you may be entitled to pursue compensation for damages including medical expenses, lost wages, rehabilitative treatment, and pain and suffering. The primary question involves which legal avenue is applicable in your case, specifically, a workers' compensation or personal injury claim. In some cases, both lawsuits may be applicable, but understanding your rights and options is critical to achieving a successful resolution.
At Chamlin, Uliano & Walsh, our renowned team of New Jersey personal injury and workers' compensation lawyers includes multiple New Jersey Supreme Court Certified Civil Trial Attorneys, as well as the former Chairman of the Monmouth County Workers' Compensation practice division. We utilize our decades of experience, extensive knowledge, and copious resources to achieve millions in damages for injured workers in Monmouth and Ocean counties and throughout New Jersey. We will thoroughly investigate your claim, devise a compelling case strategy, and guide you through every phase of the legal process as we pursue maximum compensation. To discuss the circumstances of your case with one of our seasoned attorneys today, contact our offices at 732-440-3950 for a free consultation. You work hard. Now it's time for someone else to do the work for you.
Common Causes of Construction Accidents in New Jersey
The Occupational Safety & Health Administration (OSHA) has outlined the leading four causes of construction worker fatalities in the United States, deeming them the "Fatal Four." The "Fatal Four" were the cause of 58.1% of construction worker fatalities in 2014. According to OSHA, eradicating the Fatal Four would effectively prevent 508 construction worker deaths every year. The "Fatal Four" are delineated as follows:
Falls: Falls were responsible for 39.9% of construction worker fatalities in 2014, meaning that 349 out of 874 total deaths resulted from worker falls. Often, these falls occur when workers are performing their duties on ladders, scaffolding, rooftops, or cranes.
Electrocutions: Electrocutions were responsible for 8.5% of construction worker fatalities in 2014, meaning that 74 construction workers died as a result of electrocution.
Struck by Object: 8.4% of construction workers who died on the job were struck by an object. Essentially, this means that 73 worker deaths involved some form of impact by an object. Often, heavy objects fall on construction sites, claiming lives when construction workers are unknowingly positioned beneath them.
Caught-in/between 1.4% of construction workers who died on the job were caught in between two objects or within machinery. Essentially, this means that 12 worker deaths resulted from being caught in between. Notably, many workers who do not die as a result of being caught in between suffer the loss of limbs, digits, or other body parts. They may also be forced to undergo amputations if certain body parts are damaged beyond repair.
Common Construction Accident Injuries in New Jersey
Construction accidents can result in a myriad of injuries, ranging in severity and the extent to which they hinder workers' lives both long and short-term. Some of the most frequent injuries sustained by construction accident victims include:
If you have suffered an injury due to an isolated incident, or are suffering from a chronic injury that may be the result of repetitive stress, it is critical to seek medical attention as soon as possible. Medical documentation of your injuries will be essential to support your claim for compensation.
Precautions that Prevent Construction Accidents in New Jersey
When employers or third-party contractors fail to implement appropriate safety measures on construction sites, otherwise avoidable accidents can lead to devastating injuries for construction workers. Some of the most common safety regulations that are violated on construction sites involve:
Fall protection
Scaffolding
Ladders
Hazard communication
Respiratory protection
Control of hazardous energy
Powered industrial trucks
Machinery and machine guarding
Electrical wiring methods, components, and equipment
Electrical systems design
Who is Liable for Your New Jersey Construction Accident?
Generally, construction accident injury claims fall within the realm of workers' compensation. Under New Jersey Workers' Compensation law, injured workers may file a claim to receive income benefits resulting from inability to work, as well as funds to cover the cost of medical expenses. Notably, workers' compensation does not incorporate payment for pain and suffering. However, in some cases, workers may also be entitled to file a personal injury claim against a negligent third party. Third parties such as independent contractors or equipment manufacturers may be found liable for damages if their negligence contributed to your accident. If you have grounds for a personal injury claim, you can pursue compensation for pain and suffering, in addition to the other factors often included in awards for damages.
Contact our Ocean County NJ Construction Accident Injury Lawyers to Learn About Your Options
It is essential to enlist a team of experienced personal injury and workers' compensation attorneys who can thoroughly investigate your case to uncover negligence and pursue maximum compensation. With our diversified experience, our team of legal professionals can ensure that you pursue all of the legal avenues that may be available to you. Call 732-440-3950 today for additional information.