Monmouth and Ocean County NJ Car Accident Attorneys
Serving Clients Out of Our West Long Branch Location for Decades. Let us protect your rights and your future.
Unfortunately, car accidents are all-too-common occurrences, often resulting in devastating consequences that impact the health and well-being of those involved. For instance, the New Jersey Department of Transportation reported a total of 283,115 motor vehicle accidents in 2013 alone. 60,705 of these crashes resulted in one or more injured parties, while 506 caused fatalities.
According to the New Jersey Department of Transportation, our state's roadways now average over 50,000 car crashes per year. The commonality of motor vehicle accidents makes it critical to know what steps you should take in the unfortunate event that you are involved in a car accident in the New Jersey area.
Causes of Car Accidents in NJ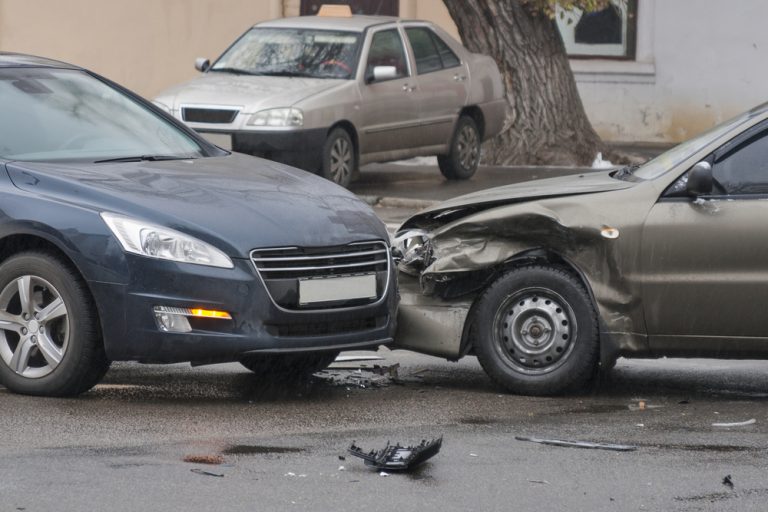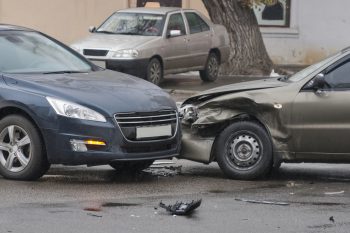 The Causes of Auto Accidents can range from distracted driving to failure to observe traffic signage, with specific Types of Collisions ranging from side-impact collisions to single-car crashes. Similarly, Auto Accident Injuries occur on a spectrum of severity and may involve observable physical effects such as traumatic brain injuries in addition to more intangible, yet equally painful, psychological suffering. Fortunately, New Jersey law provides you with legal avenues through which to pursue the resources necessary to alleviate some of these struggles and to begin rebuilding your life.
Arming yourself with the information and resources provided by a seasoned team of personal injury attorneys can dramatically influence the way in which your case is ultimately resolved, ensuring that you are not deprived of the compensation that you deserve. Contact the law offices of Chamlin, Uliano & Walsh today at  732-440-3950 to discuss the options available to you with one of our highly experienced attorneys.
What should I do After a Car Accident?
Important steps to follow;
You should first concentrate on your own health as well as the health of any passengers in your vehicle. Though it is common not to seek medical attention after an accident it is very important to know that even though you may 'feel fine' there may be latent injuries that show symptoms at a later time. It is important to be certain and clear about any injuries you may have sustained.
If you do not need medical treatment, stay where you are until a police officer tells you that you can go. This is particularly significant if anybody was injured at the time of the accident
Before you leave your car first check if any other parties are injured.
You should be aware of the situation and circumstances so take note of any witnesses so you can check any information at a later date that may be beneficial to the police. Furthermore, photos of the accident immediately after, if possible, can be invaluable to investigators.
Talking to police after an accident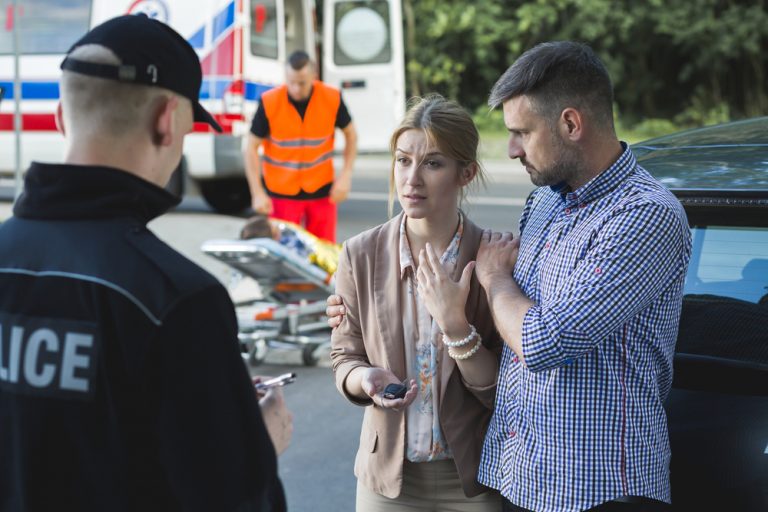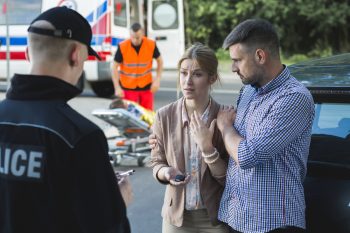 When talking to the police after an accident, they will ask you to identify yourself by providing a form of identification. This may be your driving license or any other documents that you might have on your person including state I.D or a passport. At this time you should also provide your insurance details for the vehicle. It is important not to admit any fault concerning any aspect of the accident. Speaking to an attorney and allowing your attorney to represent you throughout the entire process is absolutely critical.
It is important to be patient and cooperate with the police officer in order to prevent the situation from becoming worse. However, it is equally important to remember that if a police officer is questioning you about an action that could result in criminal charges you have the right to remain silent and ask for an attorney. Such charges could include driving under the influence or possession of illegal drugs.
A Step-by-Step Guide to Handling Car Accidents
What Should I Do if I was Injured
in a Car Accident in New Jersey?
Reporting a Car Accident in New Jersey
Following the event of a car accident in New Jersey, you have 10 days to file a written accident report. If the crash resulted in death or injury, and/or damage to property (more than $500) you are legally obligated to file a report to the local authorities. If there was no police officer at the scene then you must report to the nearest office of the county police or to the New Jersey State Police via telephone at 1-800-962-1253.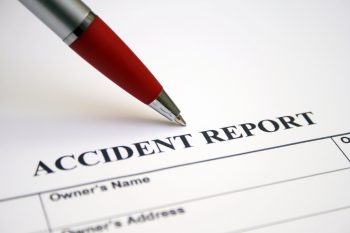 In situations where the driver is not able to file a written report and there was another passenger in the vehicle at the time of the accident, then that passenger should do so on behalf of the driver. Furthermore, the legal owner of the vehicle involved in the accident can also file the written report on behalf of the driver.
In order to file a written car crash report with the New Jersey MVC, you, your insurance provider, the vehicle owner, or legal representative must draft the written report and submit it as a letter to the MVC. In this report, you will need to provide as much information as possible including at least:
The conditions that existed at the time of the accident,
The parties and vehicles involved in the accident as well as their insurance details
The cause(s) of the accident (this may be debatable)
However, it is important to note that there are exceptions to filing a report. Such as, if a police officer has already submitted a written report.
Failure to report the accident may result in you being charged in accordance with the New Jersey Traffic Law 39:4-130. Under this section, you may be fined anywhere from $30 to $100, in addition to a possible suspension or loss of your driving license. Please note that even if you immediately report the accident via telephone, you may be still found guilty of failing to report an accident in New Jersey if you do not provide the written report.
Monmouth County NJ Car Accident Injury Attorneys
The catastrophic effects of a motor vehicle accident can negatively impact your life for years to come and the complex legal process involved in adjudicating these issues can leave anyone feeling lost and unsure as to how to move forward. In order to ensure that you obtain all of the statutory benefits to which you are entitled, in addition to a monetary award for pain and suffering, it is critical to obtain legal representation from an experienced personal injury attorney. For answers to some of your most pressing questions about automobile accidents, as well as New Jersey's legal approach to these issues, access the following links:
Ocean County NJ Automobile Accident Law Firm
The law firm of Chamlin, Uliano & Walsh unites experience with compassion, with attorneys who serve as passionate legal advocates for each of their clients. If you have been involved in a motor vehicle accident in New Jersey or if you are a New Jersey resident who was involved in a motor vehicle accident in another state, contact us online or call 732-440-3950 as soon as possible for a free consultation.
For more information, read: "Do You Have The Right Automobile Insurance?"