Falling Object Injury Lawyers in Long Branch and across Monmouth County
Serving clients injured by falling objects in West Long Branch, Red Bank, Colts Neck, Deal and across Monmouth County
An injury can be anything that causes hurt or wrong to another person, including something as temporary as a bruise or as permanent as paralysis. While many accidents happen in construction zones due to the nature of these environments and the work itself, some of the most common injuries or caused by falling objects. In many cases, injuries caused by falling objects are injuries that did not have to happen, meaning the object that caused the injury may have fallen due to the negligence of another. When this occurs, injured employees and other victims may be entitled to compensation.
Pedestrians Injured by Falling Objects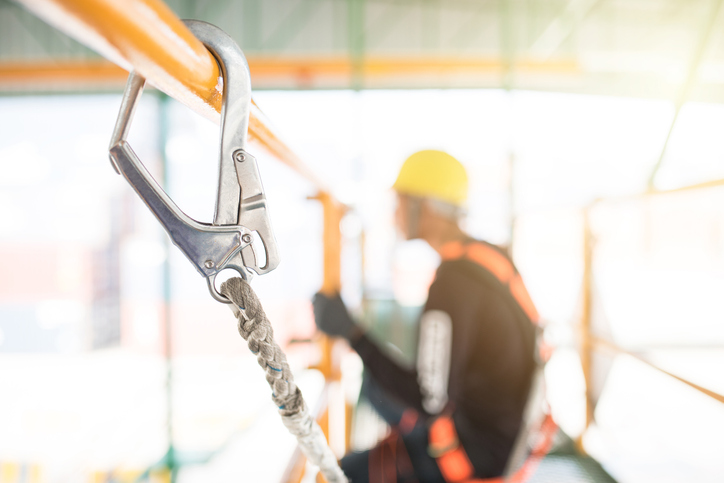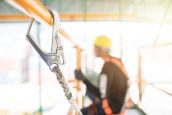 If you live in, visit, or spend time in any city environment, you will inevitably see structures, streets, and sidewalks undergoing construction. As you might expect, certain precautions must be taken to increase the safety of construction sites and the pedestrians that pass by. For example, there is often scaffolding and workers atop the scaffolding, using various tools and construction equipment in the performance of their duties. When using items like tape measures, hammers, nails, screwdrivers, and saws, construction workers are required to properly secure these tools and abide by all safety regulations. Unfortunately, workers do not always follow these rules and procedures, and innocent pedestrians are injured or die as a result of falling objects.
For example, in Jersey City in 2014, a man died when a tape measure fell from a worker's belt, striking him in the head.  The construction company was working on a 50-story building and an employee was 400 feet above the ground when his tape measure fell from his belt. As the tape measure plummeted towards the street below, it hit a metal object that in turn, struck a 58-year-old man in the head.  The man had just exited his car and did not have a hard hat on.  While he was likely an employee, this is something that could easily happen to a pedestrian. While pedestrians are at risk for injuries near construction sites, the construction workers themselves are even more at risk.
Construction Accidents Due to Falling Objects
Injuries at construction sites happen all the time and, in most cases, the injuries were caused by careless workers or companies failing to adhere to proper safety standards.  According to the United States Labor and Statistics Bureau, in 2017, there were 695 deaths caused by contact with objects and equipment ( https://www.bls.gov/news.release/pdf/cfoi.pdf). For this reason, the Occupational Safe and Health Administration (OSHA) regulates and requires that all objects and construction equipment be safely secured at construction sites.
The site manager must adhere to all OSHA standards and ensure the safety of the construction workers.  Failing to adhere to safety standards presents a risk that objects may fall and injure, maim, or kill someone.  Tape measures, as noted above, can be lethal if not properly secured.  Similarly, debris, construction equipment, and simple tools can be the source of major injuries if not properly fastened or put away while not in use.  If an object falls for any reason and a violation of safety standards or failure to take appropriate precautions occurs, the construction worker can suffer permanent harm. Employees in this situation may be able to hold employees, site managers, property owners, or others responsible.
Injured by a falling object? Contact an injury lawyer today and protect your rights
Our attorneys have extensive experience resolving personal injury claims of all kinds for clients in towns across West Long Branch, Red Bank, Colts Neck, Deal and across Monmouth County, and we are ready to put our experience on your side today.
To speak with our 50-plus years' experienced personal injury team today in a free and confidential consultation regarding your injuries, your options for recovering compensation, and how we can specifically help you to do so, please contact us online, or through our West Long Branch, NJ office at (732) 440-3950.