Delayed Onset Symptoms and Workers' Compensation Attorneys NJ
Here are the top five work-related medical conditions with delayed symptoms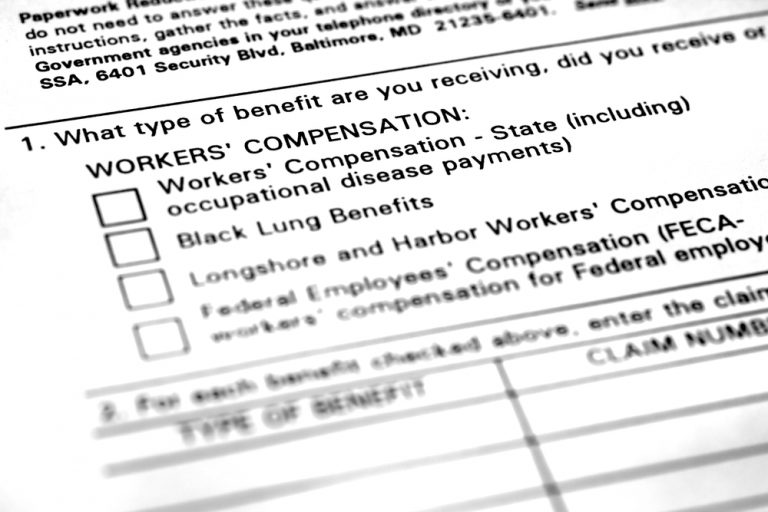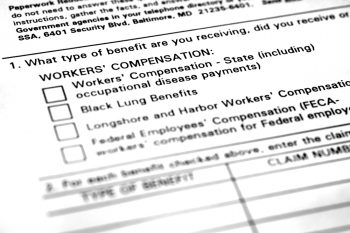 Sometimes, even minor events can cause huge problems. New Jersey workers often fail to report workers' compensation claims because they initially think they were not seriously injured, or they hope their pain would improve over time. If you have had a recent injury at work, this information is important.
1. Back Pain
Many workers injured at work while lifting, bending, or stooping believe their pain is temporary when it is actually a herniated disc or pinched nerve, or other serious condition. Spinal injuries can be devastating because severe damage can lead to paralysis. While some back injuries are treatable, others can cripple or greatly reduce mobility. A lack of mobility may cause a person to put more weight on other parts of their body, such as their legs, which can cause pain in that area. It is important for workers who are experiencing pain-even unrelated to the original injury-to their physician and file for additional benefits if need be.
2. Stomach Pain
Stomach pain, especially in workers required to do the heavy lifting, often is a sign of a hernia or serious internal condition. Pain in the abdomen also may signal internal organ damage or internal bleeding, resulting in an accident when driving a vehicle or heavy machinery on the job.  Stomach injuries can sometimes present originally as back or rib pain.  Heartburn decreased appetite, or digestive distress can also be symptoms that do not appear right away.  Only a specialist can diagnose your condition.
3. Joint Pain (Shoulder, Knee, Elbow)
The tendons in the shoulder, knee, and elbow are particularly susceptible to tearing or rupturing due to overuse or strain. Many New Jersey workers begin to develop soreness or burning in joints. Still, they do not file a workers' compensation claim until the pain worsens and causes the inability to lift or move. Sometimes joint pain is attested to getting older or seen as just a part of the job, but if you have joint pain, you must see a doctor right away to be sure it is not a work-related injury.  It is not normal to live with pain, and you should receive the care you need to feel 100%.
4. Fatigue/Trouble Sleeping
Following an accident or trauma at work, emotional symptoms can be subtle. Some workers are so concerned with tending to their physical injuries after a trauma that they do not seek treatment for their emotional injuries. Psychological symptoms such as those associated with post-traumatic stress disorder (PTSD) include difficulty concentrating, nightmares, flashbacks, depression, fatigue, lack of motivation, panic attacks, lack of interest in activities, and memory loss. Those symptoms can take weeks to manifest and often are overlooked. Your mental well-being is as important as your physical health.  You must seek help.
5. Headaches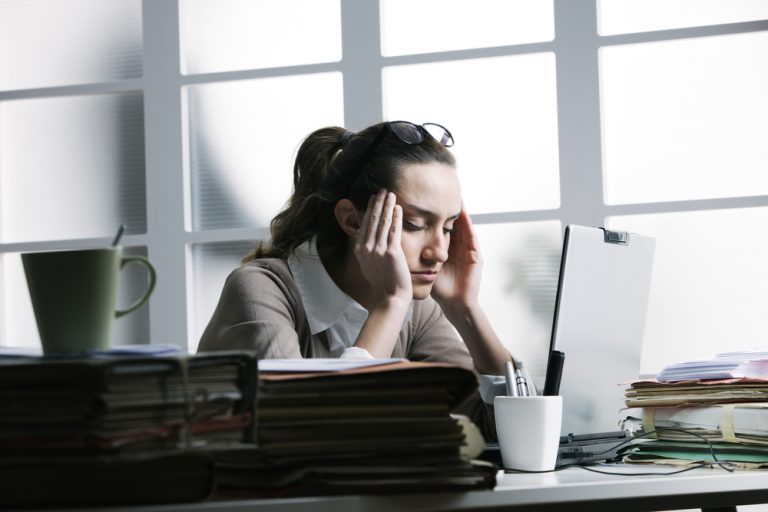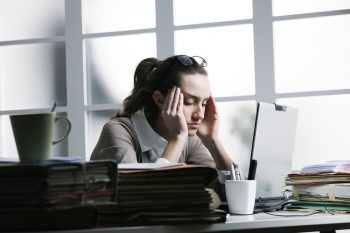 Many victims of workplace accidents develop headaches, which may be the sign of a concussion, blood clot, or whiplash. When a worker's head is whipped around or strikes a hard surface, the incident can cause swelling, bleeding, bruising, and other damage to the brain tissue. Most concussions do not involve loss of consciousness; however, effects of a concussion can include headaches, memory and concentration problems, fatigue, nausea, slurred speech, and difficulty with balance and coordination. Persistent post-concussive symptoms, also called post-concussion syndrome, occur when concussion symptoms last beyond the initial injury's expected recovery period. These symptoms may include headaches, dizziness, and problems with concentration and memory. If you have frequent headaches or any of the above symptoms, notify your employer and immediately seek medical attention.
What Should You Do Next?
It is important to take the right steps if you are involved in an accident with delayed symptoms. First, do not ignore your symptoms! Report the accident to your employer as a workers' compensation claim and seek medical treatment. Next, contact a workers' compensation attorney at Chamlin, Uliano & Walsh Law Firm before speaking to any insurance adjuster about your claim; your rights to medical and disability compensation may be compromised if you do not receive proper legal guidance. Finally, do not consider accepting any money or signing any releases until your attorney reviews your case.
Consult a West Long Branch Workers' Compensation Law Firm
If you or a loved one developed delayed symptoms due to a work injury or overuse and live near Red Bank, Freehold, Long Branch, and Monmouth County, it may not be too late to get the treatment you need. Contact one of our specialist attorneys to discuss your situation at (732) 440-3950.