Chamlin, Uliano & Walsh – A Law Firm for Life
Serving Individuals and Families Throughout Monmouth County, New Jersey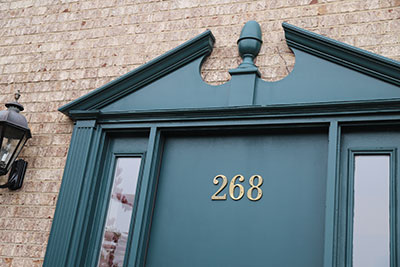 The law firm of Chamlin, Uliano & Walsh was built upon a foundation of tradition, community engagement, and excellence in practice. These enduring principles have guided our family-oriented approach for decades, as we continuously strive to provide unparalleled legal representation with a personalized, client-centered method of service. Our firm is the product of over 50 years' of diligence, with a commitment to diversifying our attorneys' areas of practice in order to provide the expertise that can only be found when one commits to a specific realm of the law. With legal professionals who have participated in some of the landmark cases that set precedents for State and local laws, and experience representing statewide organizations ranging from teachers to police, to political parties, our extensive credentials have fostered an unrivaled reputation among legislators, businesses, and the community at large.
Monmouth County NJ Lawyers
Although our experience is far-reaching, we refuse to lose sight of the most important part of our firm: our clients. In fact, we mirror the internal family structure of our practice by cultivating a sense of family among those we represent. Working toward more than just a favorable outcome, we seek to earn a client for life. We understand that along your journey, you and your family may face legal issues ranging from purchasing a home, being accused of a crime, or suffering an injury. Just as we support one another, we are dedicated to supporting you through each of these pivotal moments, providing guidance, strategic insight, and aggressive advocacy. By developing a relationship built on trust and an understanding of your unique priorities and concerns, our sustained focus remains on how we can help you to achieve your goals.
We understand that we simply cannot uphold our exceptional standards by spreading our knowledge and resources too thin. As a result, each member of our firm dedicates themselves to a practice area within which they can become an authority. With this diversification, we can provide full-service legal representation to our clients and their families without sacrificing the level of quality that we seek to achieve. In addition, we can leverage a breadth of experience to effectively address cases that may overlap with other areas. As evidence of the success of this approach, our lawyers have earned elite credentials and recognition in their respective specialties, and our clients have come to rely on us for all of their legal needs.
From buying a home to criminal defense and medical malpractice, we can help. To learn more about how our experience can serve your legal needs, contact our offices in West Long Branch, Monmouth County at 732-440-3950 or toll free at 888-328-9131.