Ladder and Scaffolding Injury Attorneys Monmouth County, NJ
Helping Clients Across Middletown, Howell, Freehold, Long Branch, and Monmouth County Recover Compensation for Ladder and Scaffolding Accidents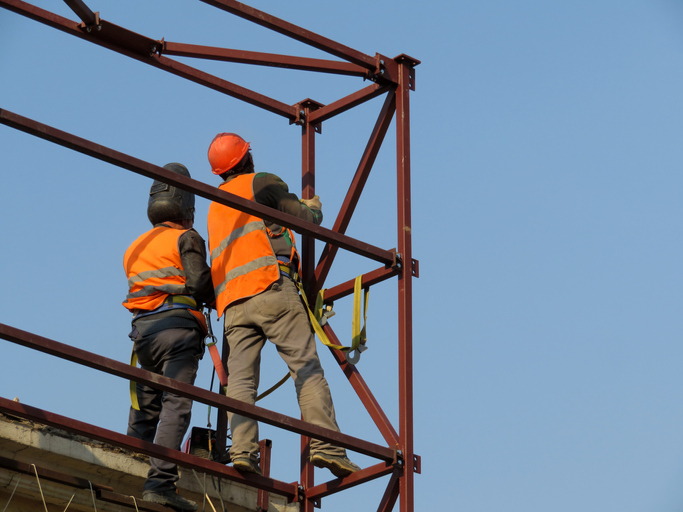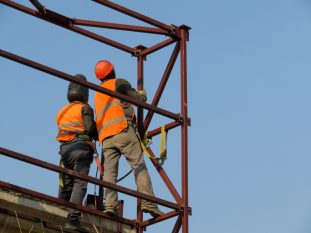 Construction sites are filled with different types of dangers and hazards to visitors and workers alike. One of the major causes of workplace injuries in the construction industry is falling from scaffolding and ladders on the site. According to the Occupational Safety and Health Administration (OSHA), more than 30 deaths and 25,000 injuries result from accidents on stairs and ladders each year at construction sites. Moreover, about 4,500 workers are injured and another 50 die from falling off scaffolds annually.
For anyone in the construction industry, it is critical that your ladders and scaffolding are well-maintained and properly deployed, and that employees are given all of the necessary equipment and training for working with these tools. Sadly this isn't always the case, but if you have been injured as a result of a ladder or scaffolding accident, The Law Firm of Chamlin, Uliano & Walsh is ready to help you.
Partner Charles J. Uliano leads our personal injury team and has the unique distinction of being both a New Jersey Supreme Court Certified Civil Trial Attorney as well as a Certified Criminal Trial Attorney, something only 50 other lawyers in the entire state have accomplished. Mr. Uliano and our firm have successfully recovered compensation for victims of ladder and scaffolding accidents of all kinds, and our track record of success speaks for itself.
If you or a loved one has been injured as a result of a ladder or scaffolding accident of any kind, contact our law firm today to discuss your options in a free and confidential consultation with our experienced attorneys today.
Common Injuries in a Monmouth County Ladder or Scaffolding Accident
Individuals involved in ladder or scaffolding accidents suffer from a broad range of injuries. Some may prevent the injured party from returning to work for a period of time, while others can be life-changing for the injured party. The most common ladder and scaffolding injuries are:
Broken bones
Deep cuts
Internal bleeding
Knee, foot, and ankle injuries
Paralysis, including paraplegia and quadriplegia
Injuries like broken bones, cuts, and lower-body injuries may prevent the injured party from returning to work for an extended period of time. When this is the case, the injured party has a right to seek compensation for their medical expenses as well as the income they have lost due to their inability to work. Other, more serious injuries like spinal injuries, brain injuries, and paralysis may leave the injured party unable to work for the rest of their life, and unable to enjoy life the same ways that they did prior to their injuries. While no amount of money can ever change these tragic facts, it is the best way our society has of reimbursing individuals injured in such a manner and can be critical for maintaining a family's security and future through such difficult times.
Howell Ladder and Scaffolding Injury Attorneys Hold Responsible Parties Liable
If you have been involved in a construction site accident and sustained an injury, it can be difficult to determine how to recover compensation for damages. In ladder and scaffolding accidents, you may have several options at your disposal. It is mandatory by the law for employers to provide workers' compensation insurance to their workers to cover for any injuries that may take place while performing their job. Workers' Compensation typically covers a victim's medical expenses and lost wages, but will never award damages for a victim's pain and suffering and loss of enjoyment of life.
However, if the injury was a result of negligence on part of a third party, you may wish to instead pursue a personal injury claim against the negligent party. The Occupational Safety and Health Administration (OSHA) has laid out the guidelines for the design and construction of ladders and scaffolds, as well as their proper maintenance, load capacities, and protocols for usage. Designers, manufacturers, employers, and management must adhere to these guidelines at all times, and if their failure to do so lead to your injuries, you may hold the negligent parties responsible in a personal injury claim, allowing you to recover not only compensation for your medical expenses and lost wages but compensation for your pain and suffering and loss of enjoyment of life.
Personal Injury and Workers' Compensation Attorneys Freehold, NJ
Deciding which type of claim to file depends greatly on the specific circumstances of your case, and the needs of you and your family. A workers' compensation claim can be filed in the case that you were working at the time of your accident but will yield a much smaller award than a personal injury claim. A personal injury claim requires proof of negligence by a third party, but if successful, it will yield a much greater compensation amount than a workers' compensation claim.
If you were injured in any kind of accident, including a ladder or scaffolding accident, it is critical that you speak with an experienced law firm that handles both personal injury and workers' compensation claims. Your Monmouth County personal injury and workers' compensation attorney can give you legal advice regarding which type of claim makes more sense in your specific circumstances, and help you through the entire claims process, regardless of which type of claim you decide to file. Remember, there is a statute of limitations in New Jersey which gives a deadline for workers' compensation and personal injury claims, so it is important that you move quickly in order to avoid losing the right to compensation altogether.
Contact a Long Branch Scaffolding and Ladder Injury Attorney Today
At The Law Office of Chamlin, Uliano & Walsh, our attorneys have extensive experience handling personal injury and workers' compensation cases for clients across Freehold, Middletown, Howell, Long Branch, and the greater Monmouth County area.
If you have been injured in a ladder or scaffolding accident, our attorneys can help you protect your family's future by helping you secure compensation for medical expenses, lost income, lost future income, pain and suffering, and loss of enjoyment of life. We believe in giving our clients honest and thorough assessments of their cases and work to ensure that our clients stay informed and involved throughout the claims process. The more you know, the better you can help us secure the exact settlement you need and deserve.
To speak with one of our attorneys today in a free and confidential consultation regarding your ladder or scaffolding accident injuries, please contact us online or through our West Long Branch offices at 732-440-3950.