Monmouth County Concussion Lawyers
Concussion Injury Claim Attorneys Fighting for those Injured in Howell, Middletown, Hazlet, Monmouth and Ocean County, New Jersey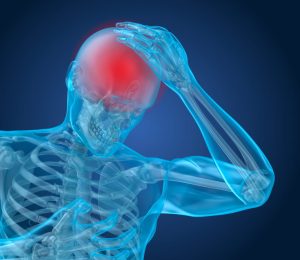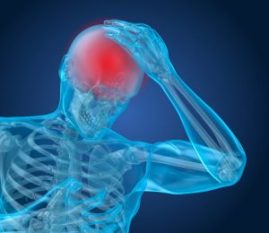 Accidents happen, and when they do, they can cause long-standing injuries. Some injuries are more subtle than others or result in damaging effects over a long period of time. A concussion is one such injury. If it is not addressed immediately, it can lead to long-term difficulties and even death. If you believe you have sustained a concussion injury, even if it appears minor, it is crucial to seek medical attention immediately. If your injury resulted from someone else's negligence, you may also be eligible to recover financial damages for your medical expenses, lost wages, out-of-pocket costs, long-term disability, and non-economic damages like pain and suffering. Understanding the requirements to prove that another party is liable for your concussion in New Jersey, and seeking counsel from an accomplished personal injury lawyer, should be key priorities following your accident. 
For a free consultation about your concussion or other injuries suffered in a car accident, motorcycle accident, construction accident, slip and fall, or any other kind of accident, contact a member of our team at Chamlin, Uliano & Walsh today. As dedicated personal injury lawyers handling claims on behalf of clients throughout Southern New Jersey, our attorneys can explore what happened in the trajectory of your accident and the weeks or months that followed, and explain whether you may have a viable claim for your concussion injury. Our law firm has successfully represented numerous injured victims in Monmouth Beach, Rumson, Long Branch, Ocean Township, Middletown, Red Bank, and throughout Monmouth County, Ocean County, and the Jersey Shore for over five decades. Call our attorneys for a free consultation at (732) 440-3950 today.
The Mechanism of a Concussion 
A concussion most often occurs when there is a direct impact on the head. Such impact can occur due to a moving or stationary object, such as a bat hitting a head or a head hitting a steering wheel. Particularly in sports, there are multiple instances in which heads are directly impacted, but some of these collisions can seem minor. Over time, however, minor concussions caused by direct impact can cause serious cranial and cerebral damage.
Signs and Symptoms that May Indicate a Concussion
Some common symptoms of a concussion include headache, fatigue, nausea, vomiting, depression, difficulty maintaining equilibrium, numbness, memory loss, and confusion. Some of the more imminent or severe signs of concussion (though no signs are unimportant) include seizures, slurred speech, and loss of consciousness. Additionally, cumulative damage that could lead to permanent brain injury is often exemplified by behavior changes and increased aggression.
Potential Long-Term Effects of a Concussion
A concussion with long-term consequences constitutes a more serious traumatic brain injury. Symptoms that last over a couple of weeks represent a more persistent consequence of concussion. Post-concussion syndrome results from a concussion lasting more than six weeks. Such a case could reflect permanent brain injury. One of the things that makes concussions so dangerous is that they may have few symptoms on individual bases, but their effects can be cumulative. The more concussions one gets, even if they are mild, the more likely they are to face permanent and potentially debilitating brain injury.
Prevalent Causes of Concussion Injuries
Concussions are caused by impacts that lead the brain to move back and forth within the cranium. Common causes of concussion injuries are slips and falls, automobile accidents, bike accidents, sports involving impact with other players, and playground accidents. Sports that involve head-to-head impact are at the highest risk of causing a concussion. Additionally, fast-paced sports such as bike, motorbike, and ice skate racing are activities more likely to provoke a concussion.
How Should You Respond to a Potential Concussion Injury?
After a concussion, symptoms can be immediate or take time to manifest, so it is important to seek medical attention if you have been involved in an accident by which you think you may have sustained a concussion. Also, after a possible concussion, limit extensive physical activity and come into relative rest without unplugging completely. Additionally, try not to overstimulate your brain or engage in sports in the days and weeks following a possible concussion, giving your brain a chance to heal from its injury and thus preventing cumulative brain damage.
Contact Holmdel Concussion Lawyers to Discuss Your Claim and Compensation Options
If you sustained a concussion in an accident resulting from someone else's negligence in New Jersey, you have the right to seek financial compensation. After you have sought immediate medical attention, contact a personal injury lawyer to discuss filing a lawsuit. While you recover, our attorneys can help you gather evidence from police reports, witness testimonies, medical reports, and expert testimony to formulate a strong claim for total compensation, including the costs of your medical bills, loss of income, necessary injury-relate accommodations, long-term disability benefits, and the physical and psychological toll of your injuries. 
Our team at Chamlin, Uliano & Walsh fights tirelessly on behalf of concussion victims in Neptune, Freehold, Asbury Park, Colts Neck, Holmdel, and across Ocean and Monmouth County. Contact us today at (732) 440-3950 to schedule a free consultation to discuss your claim.