July 29, 2020
If you or a loved one were seriously injured in a motor vehicle accident due to someone's fault or negligence, you might be entitled to compensation for your medical expenses.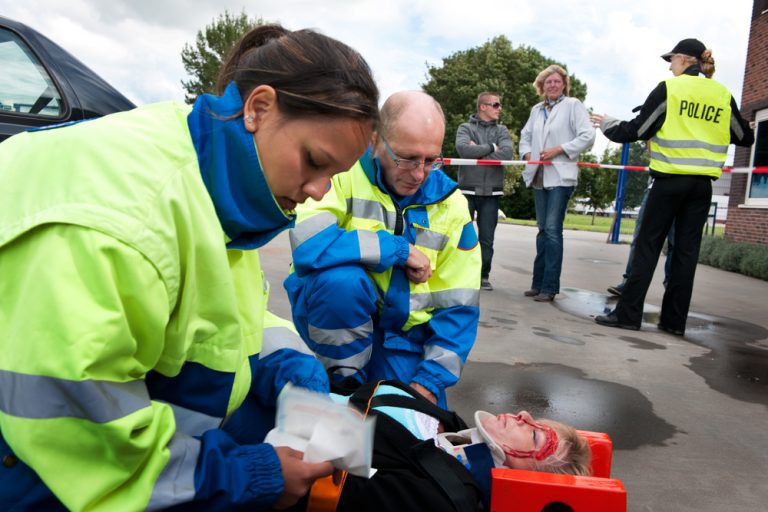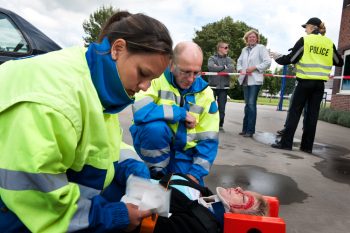 Although New Jersey traffic-related injury accidents and fatality statistics have gone down slightly for 2020 compared to the previous year, many attribute the slight decrease to COVID-19 related stay-at-home orders and people working from home. As people venture back out onto the roads for work or a much-needed break from cabin fever, those numbers are expected to increase, and whether you are driving, are a pedestrian, cyclist, or motorcycle rider, you may likely find yourself involved in a car accident.
The trauma, excitement, confusion, and adrenaline rushing through your system after such an accident may leave you tempted to deny medical treatment at the scene or skip visiting a doctor for what you may think is a minor injury. Even if you may not be experiencing any pain or discomfort at the moment or think a slight pain, sprain, or headache you do have will go away on its own, there are several reasons why it is critical to seek immediate medical attention in an accident.
If you or a loved one were seriously injured in a motor vehicle accident as the result of someone's fault or negligence, you might be entitled to compensation for your medical expenses, lost income, out of pocket costs, physical therapy and rehab, and physical and emotional pain and suffering through a personal injury lawsuit. If you lost a loved one for these same reasons, damages from a wrongful death suit could not bring them back, but they can help bring closure and provide for those left behind.
Contact our office online or call us today at (732) 440-3950 for a free and confidential consultation if you or a loved one has suffered an injury due to a car accident or any other kind of vehicle accident.
3 Reasons to Seek Immediate Medical Attention After a Car Accident
Although there are numerous reasons to see your doctor or chiropractor after a vehicle accident injury, below are the top three (3) reasons to do so.
1. Your Short & Long-term Health Care is Priority #1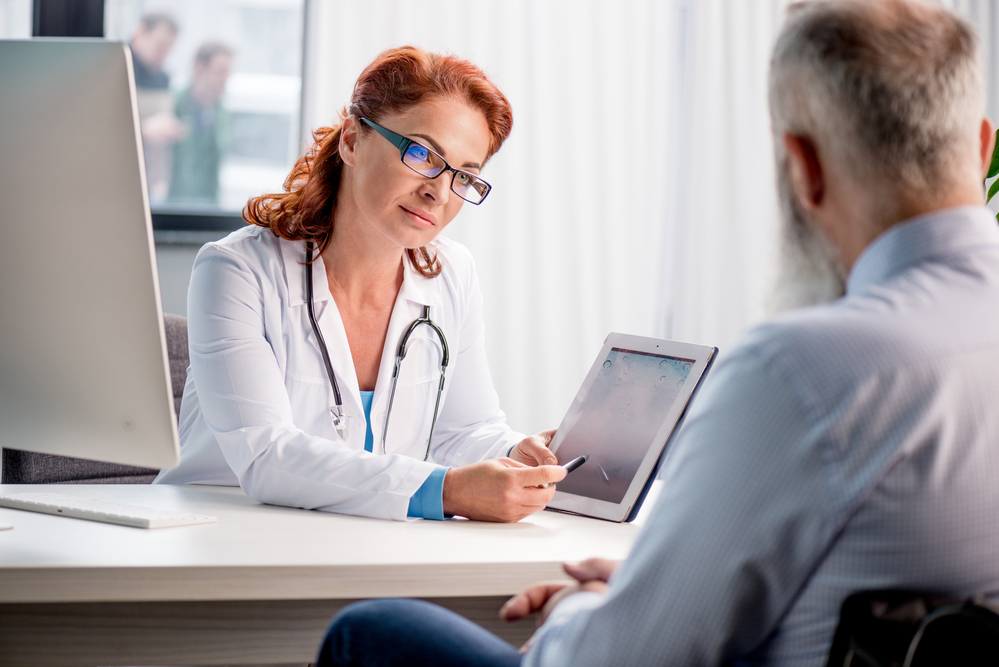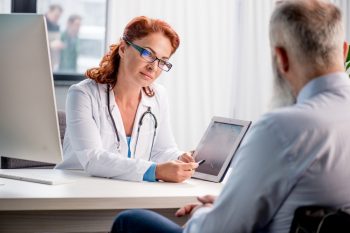 You may think your injuries are minor, but internal wounds and latent injuries like concussions, whiplash,  nausea, blurred vision, dizziness, vomiting, memory problems, difficulty concentrating, cognitive, or traumatic brain injuries are not always immediately obvious. Soft-tissue injuries can lead to pain, inflammation, decreased mobility, irritability, and difficulty sleeping. Sometimes, it can take days or weeks for the effects of injuries to fully manifest, and they can become more dangerous (and more expensive) the longer you wait to seek treatment. It's common for people involved in car accidents to suffer emotional and mental damages such as PTSD, insomnia, stress, or anxiety. A medical professional can help diagnose you and help you seek the appropriate treatment.
2. Immediate Diagnosis Can Prove a Correlation Between Your Injuries & the Accident
Delayed treatment might make the insurance company suspect you faked your injuries or that they may be workers' compensation related. Seeing a doctor or getting medical treatment as soon as possible after an accident is an essential part of the personal injury claims process. With an official diagnosis, you have proof that your injuries existed on that date and strengthened the connection between your injuries and the accident itself.
3. Your Medical Treatment Establishes Critical Evidence for a Lawsuit
It would help if you had facts on your side to prove damages and get justice as well as fair compensation. Medical records, X-rays, prescription records, transportation costs, and more document your physical condition, prove the type and extent of your injuries, and provides the evidence to justify your demand for compensation and support your personal injury claim. No matter how significant your injuries may be, it may be incredibly challenging for you to prove your case without these records. If you can't prove these damages, they don't really exist in the eyes of the court.
Contact our firm today to discuss your options for recovering compensation for your car accident injury in a free and confidential consultation. We will work with you and the necessary medical experts to create a compelling illustration of the car accident injury's detrimental effects on your life.
1 Thing You Should NOT Do After Suffering a Car Accident Injury in NJ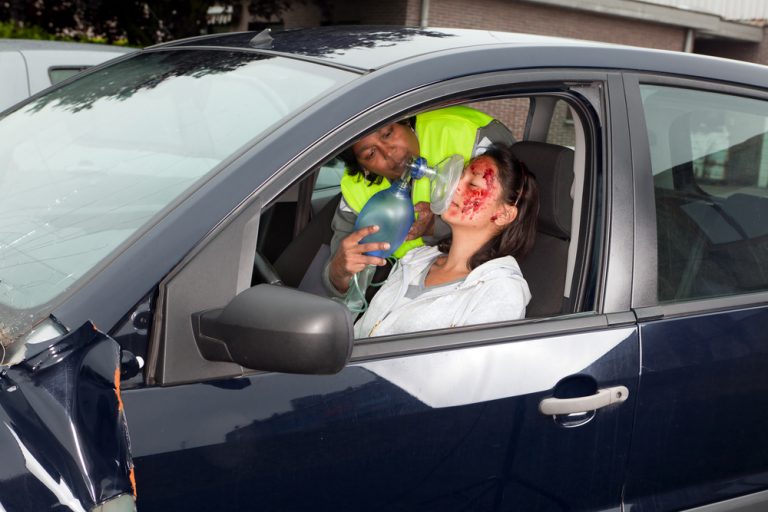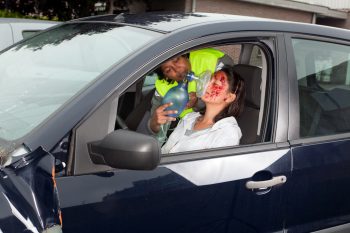 The insurance company will want to settle your case as fast and cheap as possible and may try to bully you by implying your injuries are not serious enough to seek immediate medical treatment or even compensation. Do NOT let their bullying tactics intimidate you into signing an Insurance Liability Release or Medical Authorization Forms or provide statements before speaking with an experienced accident injury attorney who can help you navigate the complex NJ insurance claims system.
Don't Delay; Contact our Middletown Auto Accident Injury Attorneys Today.
At The Law Offices of Chamlin, Uliano & Walsh, our firm is built on a foundation of family, tradition, community outreach, and providing excellent legal counsel. We have been serving clients through personal injury and workers' compensation claims for over 50 years in our local New Jersey communities, including West Long Branch, Red Bank, Freehold, Asbury Park, Middletown, Howell, and all of Monmouth County.
Consult an Experienced Auto Accident Injury Law Firm in Monmouth County, NJ
Our attorneys leverage their skill in investigation and litigation to recover what victims and their families are owed. Insurance companies will go to great lengths to cover up liability in an accident, including bullying accident injury victims and omitting critical incriminating evidence. We will protect your rights, minimize your losses, help recover lost wages, maximize the financial settlement for your personal injury claims, confront the companies, and uncover the truth.
For a comprehensive assessment of your car accident, please contact us online or through our West Long Branch office at 732-440-3950. We look forward to supporting you.
A Step-by-Step Guide to Handling Car Accidents
What Should I Do if I was Injured
in a Car Accident in New Jersey?
---