Pain and Suffering Compensation Attorneys Monmouth County, NJ
Serving Clients Across Freehold, Long Branch, West Long Branch, Eatontown, Wall, Red Bank, Ocean, Ocean County, and Monmouth County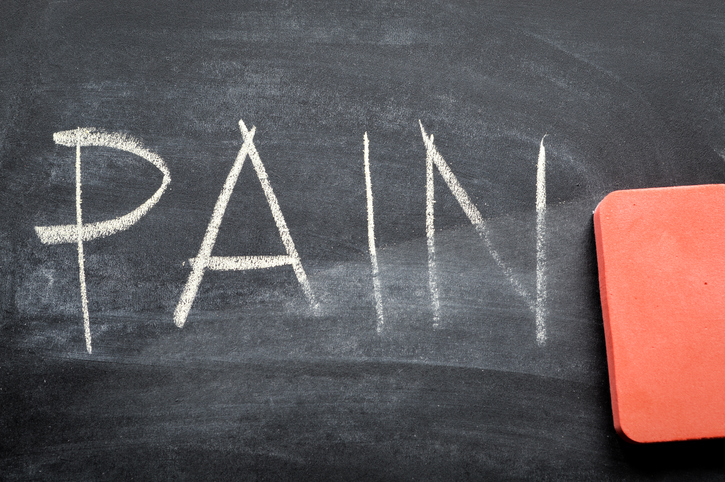 Pain and suffering have become part of our every day vernacular when thinking about personal injury claims, and most people have heard the term in TV commercials, books, or in films. The actual legal definition of pain and suffering is far more mundane, but it is often the largest source of compensation in personal injury claims. This is because pain and suffering are generally calculated as a multiplication of existing medical bills, which can lead to substantial financial considerations for those injured in car accidents, motorcycle accidents, construction accidents, dog bites, slip and falls, and many more.
At The Law Office of Chamlin, Uliano & Walsh, our personal injury attorneys believe that compensation for pain and suffering should be sought to the fullest extent allowable. We have been winning full and fair damages for our clients over decades of serving our local New Jersey communities including Ocean County, Ocean, Freehold, Long Branch, Red Bank, Wall, Eatontown, West Long Branch, and the greater Monmouth County area. Lean on our extensive experience to recover the compensation your family needs and deserves in your personal injury claim.
Call our office today for a free and confidential consultation regarding your accident, your injuries, and how we can best serve your needs through a personal injury claim.
Red Bank Personal Injury Lawyers Define "Pain and Suffering"
"Pain" and "suffering" are generally lumped together, but they are actually held as two distinct terms in New Jersey. Our Red Bank lawyers understand that the nebulous definitions can work for or against our clients, and we strive to ensure that you are compensated fairly for the agony which often accompanies serious injuries.
Pain is defined as the physical pain which comes with a serious injury. Injuries resulting from catastrophic accidents like motor vehicle accidents or ladder and scaffolding accidents can lead to incredible physical discomfort for extended periods of time. The duration and degree of physical pain may be weighed when deciding the total awarded damages.
Suffering refers to emotional distress which also is a direct or indirect result of your injuries. Emotional suffering may be harder to quantify than physical pain, but our Red Bank lawyers work with our clients to understand exactly what they have had to endure. Victims are entitled to compensation as a result of emotional and psychological complications including but not limited to embarrassment, depression, anxiety, loneliness, and loss of consortium.
How is Pain and Suffering Calculated in Monmouth County?
In most personal injury claims, pain and suffering is calculated based on the incurred medical expenses. However, even this beginning figure is up for debate, as future medical expenses must be projected and taken into account as well dependent on the circumstances. For example, spinal cord injuries are very difficult to treat, and frequently require ongoing medical care. Our Monmouth County attorneys will attempt to accurately estimate future medical expenses and have that be the basis for your pain and suffering calculations.
The severity of injuries is generally classified into "soft tissue" or "hard injuries". Soft-tissue injuries might include sprains, strains, contusions, and other impermanent injuries. Hard injuries can include brain injuries, paralysis, severe bone fractures, burns, and more. Awarded compensation for pain and suffering may be anywhere from one (1) to five (5) times your medical expenses, and even higher in some cases. The exact figure is determined on a case by case basis and is directly tied to the nature and severity of the injuries suffered.
Freehold Pain and Suffering Compensation Lawyers Discuss New Jersey Laws
Pain and suffering statutes are primarily governed at the state level. While many states have a strict limit for what can be recovered from "non-economic damages", New Jersey has no such limits. Non-economic refers to damages that are not a direct reimbursement or covering of known, quantifiable expenses. In practical terms, this means that there is no cap on the compensation our Freehold lawyers may be able to win for your pain and suffering.
New Jersey is a comparative negligence state, meaning that fault is assigned as a percentage in personal injury claims. In terms of compensation for pain and suffering, this becomes relevant if the claimant is found to be partially at fault. For example, if the claimant is found to be 10% at fault for the injurious accident, they may only recover 90% of the awarded damages for pain and suffering, and so on.
Contact our West Long Branch Personal Injury Attorneys Today
The personal injuries attorneys of Chamlin, Uliano & Walsh, have extensive experience finding full and fair compensation for the pain and suffering of our clients across local New Jersey towns including Long Branch, West Long Branch, Wall, Freehold, Red Bank, Eatontown, Ocean, Ocean County, and the greater Monmouth County area. If you or a loved one has been injured in an accident, we are here to protect your legal rights and fight to secure your family's financial future.
To learn more about how we may be able to recover compensation for your pain and suffering, contact us online or through our West Long Branch offices by calling (732) 440-3950 today for a free and confidential consultation.