October 7, 2023
Accidents That Result in Organ Damage, Whether Due to Blunt Force or Penetration, Can Pose a Significant Threat to Your Life. Discover the Potential Repercussions and Legal Options in the Aftermath in New Jersey.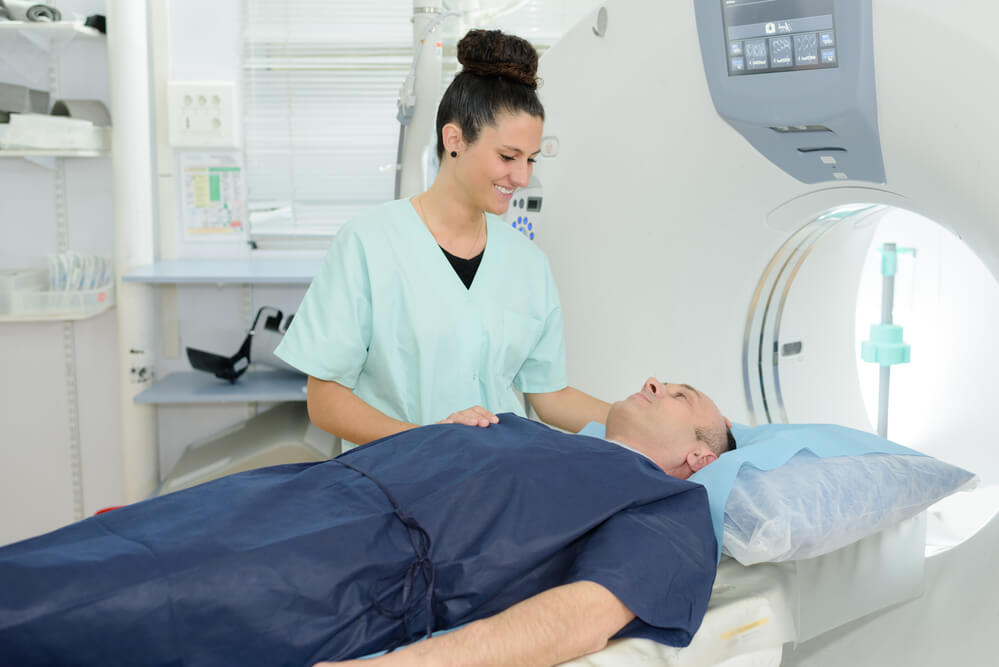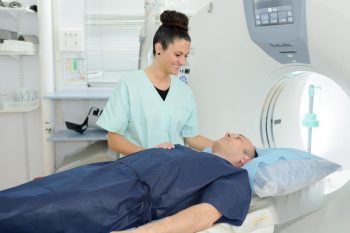 Your vital organs are the heart, brain, kidney, liver, and lungs. They perform functions in the body critical for survival, so your life may be in danger when you suffer organ damage from an accident. Whether by blunt force or penetration, your organs may suffer damage and bleed from a motor vehicle accident or fall. You might not even know you damaged your organs until symptoms develop, but organ injuries can be life-threatening, so immediate treatment and perhaps continuing treatment is necessary.
Potential Internal Injuries in Motor Vehicle Collisions in NJ
All internal organs are significant in maintaining life. So, when you are involved in a collision as a motor vehicle driver, bicycle rider, or pedestrian or fall at a store, you might suffer internal damage that stops an organ from functioning. For example, when an inattentive driver hits a motorcyclist, the impact after being ejected from the motorcycle to the road can rupture a kidney, liver, or spleen, depending on the body part that first hits the asphalt. Even with a helmet, tremendous impact can cause brain damage, and broken ribs can puncture the lungs.
However, car, truck, motorcycle, and bicycle accidents are not the only circumstances that can lead to organ injuries. You could suffer serious impact injuries getting hit by a moving vehicle as a pedestrian. As in motorcycle and bicycle accidents, a pedestrian hit by a car is likely to be propelled in the air and is largely unprotected as in a car or truck.
Other Causes and Consequences of Internal Organ Damage
Other traumatic injuries occur in slip and fall accidents in private or business locations and on construction sites where workers fall or drop items from heights, which causes traumatic brain injury or damage to other organs. Also, unsupervised or unlocked pool areas can cause near drownings that cause brain damage. Finally, you can find severe injuries in sports venues when in contact with other players, equipment, the ground, ice, or immovable objects, such as goalposts and walls. Some sports accidents are due to faulty playing venues or equipment.
In other words, any type of accident that results in penetrating (glass, metal), blunt force (impact, collisions, falls), or whiplash traumas can cause irreparable damage to internal organs. The brain, heart, lung, kidney, and liver are the most common organs injured from accident-induced traumas. Concussions or traumatic brain injuries from vehicle accidents falls, ejections, or blunt objects affect a victim's intellectual capacity and mental health. Often, brain damage is permanent or fatal.
Heart attacks can occur from blunt force to the chest but also from the body's stress due to a serious accident. Blunt force to the chest or penetrating objects from the outside or inside (broken bones) can rupture the lungs. Similarly, the kidney and liver suffer internal bleeding or punctures that can lead to permanent damage requiring lifelong treatment, such as dialysis for kidneys. However, a punctured liver can result in complications from infection.
What Organs can be Damaged after a Severe Accident?
When an accident is severe, like a high-speed impact or T-bone accident, many organs may suffer damage, including the intestines, spleen, colon, stomach, bowel, pancreas, and bladder. All injured organs may bleed, which requires immediate medical treatment. Internal bleeding means blood vessels opened, which a medical practitioner cannot see without a physical examination.
Listen to Your Body: Identifying Internal Organ Injuries
Thus, whether you left the scene of an accident in an ambulance or went home and saw your doctor the next day, be sure you relate all your post-accident symptoms. You may experience chest, abdominal, shoulder, and other pain depending on the circumstances and organ affected. Your abdomen may swell, or your chest may be tight, restricting your breath. You may feel faint or sweaty. Moreover, you may experience confusion, nausea, vomiting, or migraine headaches. You may cough up blood, have blurred vision, or suffer swollen legs and ankles.
With such a wide array of symptoms that may be signs of internal bleeding, you want to ensure your medical professionals, from the paramedics to the surgeon, check out your symptoms with the appropriate tests and physical examination. Be vigilant after an accident, even when you feel well enough to go home. Symptoms like blood in your urine may appear later, which should prompt you to seek immediate care. Untreated internal bleeding can lead to organ failure.
As such, you must take certain steps immediately after your accident if you are able. Call the police and get medical help. If you cannot reach out for help, others will call 911. But when you can, get the contact information of those involved in the accident or witnessed it. Take pictures if you can. Then, contact a personal injury attorney to know what to do and what not to do.
Pursuing Compensation for Internal Organ Injury or Damage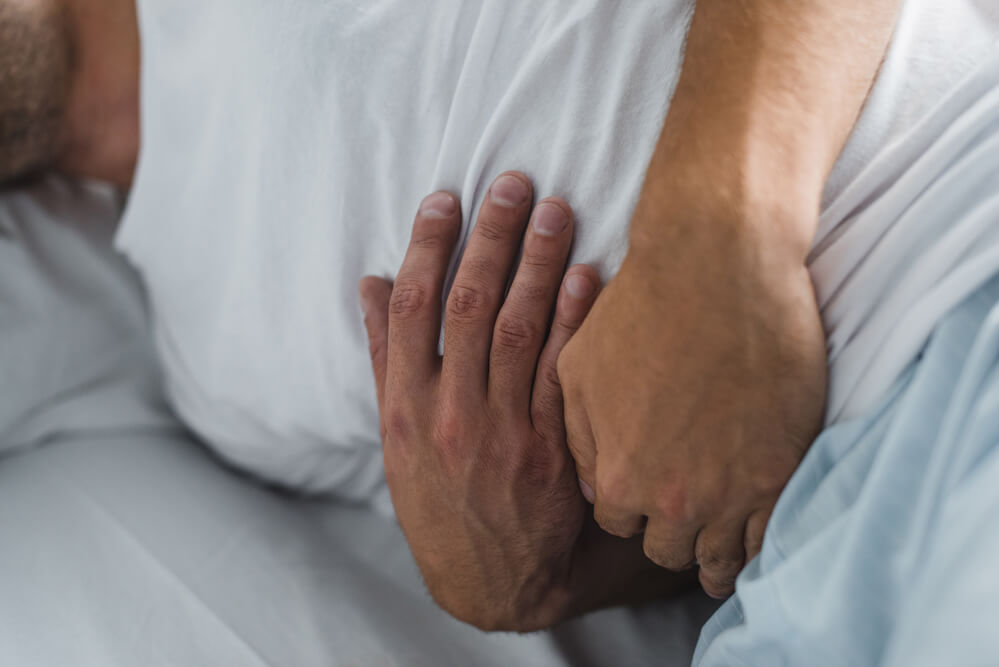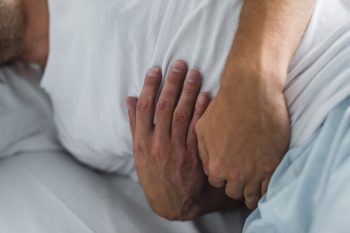 In most injury accidents, an insurance company will contact the parties involved and want them to state what happened. Insurance adjustors use those statements to determine who is liable for the accident. They use them to see who caused the accident and the extent of any injuries. An adjustor may try to get a statement from you quickly, even before you know the extent of your injuries, or speak to an attorney.  An insurance adjuster always attempts to pay the least money, so you want to speak to an attorney before you speak to an insurance company.
When you suffer organ damage from an accident, you may see several doctors and specialists to confirm the extent of the damage. Your treatment may continue far into the future, even for the rest of your life, depending on the organ and severity of your injuries. As a result, you want to make sure you know how much you will need to spend on future treatments, surgeries, equipment, and financial support for lost wages due to the injury to make a comprehensive compensation claim.
Our Attorneys are Skilled in Seeking Damages for Internal Organ Damage Resulting From Negligence in New Jersey
You do not have to suffer losses for someone's negligent or reckless behavior that causes you organ injury. You have legal rights to compensation from the guilty party's insurance company, the liable party, or the parties directly. Our experienced personal injury attorneys at Chamlin, Uliano & Walsh can help you make your claim with an insurance company after gathering the evidence needed to support a claim. We will negotiate a settlement that covers your past and future medical costs, lost wages, and pain and suffering. And if we cannot settle, we will file a lawsuit on your behalf to let a jury decide who is at fault and how much they owe you.
Since you only have two years to file a personal injury lawsuit, the sooner you speak to an attorney, the better. With decades of experience, our lawyers can prepare you for the process from the first meeting, including a recommendation that you keep a journal on your injuries and doctors' appointments for future evidence. We will guide you through each phase of the personal injury claim. Contact a trusted personal injury attorney at our West Long Branch office for assistance with your organ damage claim and get started with a free case evaluation. We serve clients throughout Monmouth County, such as Asbury Park, Middletown, Freehold, Tinton Falls, Red Bank, Ocean Township, and Hazlet. Contact our intake staff for a free consultation with an experienced personal injury lawyer at 732-440-3950.
---