February 13, 2023
Skilled Sports and Recreational Accident Lawyers Representing Victims with Sporting and Recreational Injuries in Freehold, Toms River, Middletown, and throughout Ocean County and Monmouth County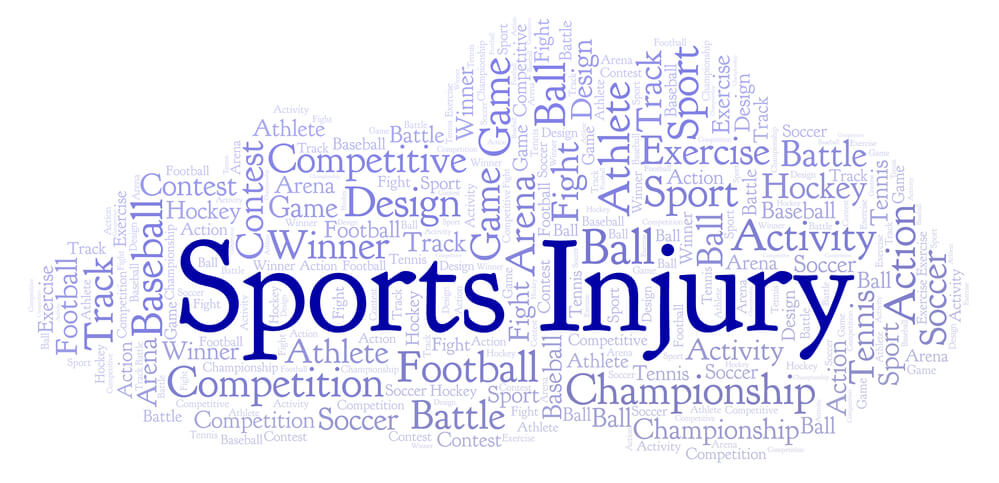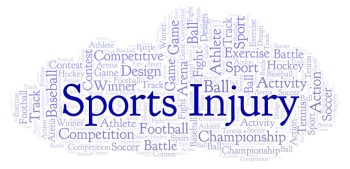 Adult sports leagues are popular throughout the nation. Unwinding after work by throwing a baseball, kicking a soccer ball, or driving a puck into the net has psychological and physical benefits. More common are children's sports leagues that teach children about health, safety, cooperation, and challenges. Recreational sports are fun, social past times that are less demanding than competitive sports. Over 30 million children and five times as many adults exercise recreationally, which accounts for the millions of sports injuries pouring through ER Departments annually. The four million sports injuries top the 3.5 million car crash injuries that enter the ER. Not surprising, many people sustain injuries when participating in sports or recreational activities. Sometimes, these injuries are due to poor property conditions, lack of proper supervision, defective safety equipment, and other factors linked with the negligence of others.
At Chamlin, Uliano, & Walsh, our highly skilled lawyers zealously pursue compensation on behalf of those injured during recreation and sports accidents due to the negligent conduct of other parties in Monmouth County and throughout New Jersey. Our experience in the realm of personal injury law allows us to lend support, guidance, and meticulous investigative and litigation skills to these cases, which serves our clients throughout the legal process. If you or someone you love suffered injuries in a sports or recreational accident in Middletown, Brick, Neptune, Colts Neck, Tinton Falls, Jackson, Long Branch, Asbury Park, or elsewhere in Monmouth and Ocean County, contact us for a free consultation with an attorney on our team today. Call 732-440-3950 or contact us online for assistance. 
Sports-Related Injuries, Recklessness, and Negligent Behavior in NJ
Sometimes sports injuries are part of the game. When you slide into second base, you could injure your knee. Contact sports are more likely to result in injuries, but sometimes injuries result from the negligent or reckless behavior of others. All people have a duty to their fellow human beings not to injure others by exercising reasonable care for another's safety, given the circumstances. 
Reckless Conduct to Determine Participate Liability 
Recklessness is an extreme form of negligence. A person is reckless if they act without care of another's safety, knowing (or should reasonably know) their behavior could injure others. The standard of care owed to participants in recreational activities in New Jersey is higher than in other contexts. Given the inherent risks in sporting activities, reckless conduct will still cause another to be liable for resulting injuries. Each participant must not intentionally injure others by their reckless conduct. As such, mere negligence is not generally enough for one player to be liable to another player hurt by ordinary sporting activity. People take risks when engaging in sporting activities. Most leagues and venues for sports have participants sign a waiver of liability relating to injuries due to participation, acknowledging that they assume the risk of participating in potentially dangerous activities. 
A participant may be liable for intentional conduct that injures another participant. For example, tripping someone in a soccer game is not allowed in the game, but it happens. The referee can penalize a player and team for a trip, but it is also part of the game. Now, when someone trips a player and then intentionally kicks them in the head while they are down, such conduct is not part of the game. The player intentionally harming another may be liable for injuries they cause.
Whether someone is liable is often a matter of degree. How far beyond mere rough play does a participant have to play to be liable is a case-by-case analysis in context of the circumstances of the injury. And it does not matter which sporting activity you participate in to be liable for reckless conduct. A participant can be reckless playing golf as well as football. Contact sports and non-contact sports apply the same recklessness measure of liability.
Negligence Leading to Liability for Sports and Recreational Accidents 
The level of reckless conduct to prove liability is limited to players and participants, not necessarily other parties whose negligence may lead to sports and recreational accident injuries. Others beyond individual participants may be responsible for paying for your injuries. So, if you get injured during a work-sponsored baseball game, you may pursue compensation for your losses through your employer's worker's compensation insurance. Other individuals who can cause injuries during sporting events are coaches, personal trainers, and field physical therapists who act negligently. Coaches who pressure their players to go back onto the field after a concussion may be responsible for aggravating a player's injuries.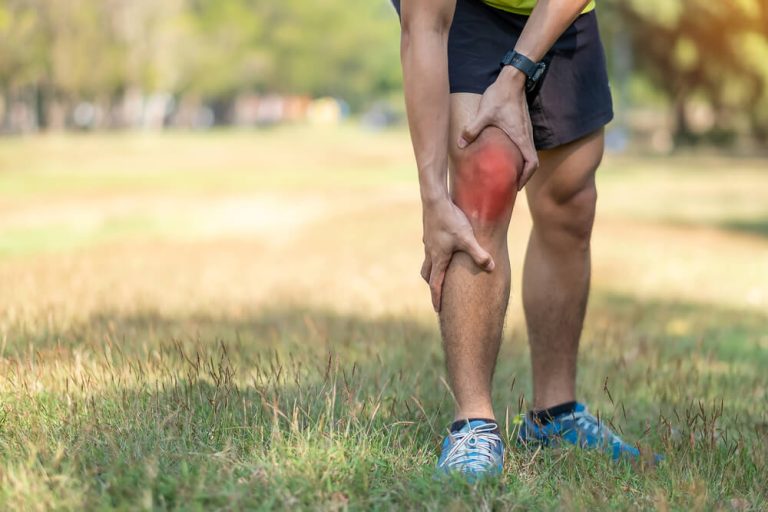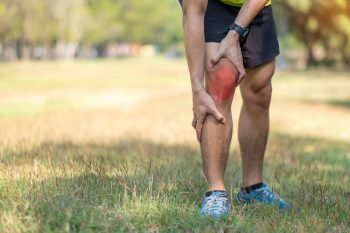 Pushing kids too far, encouraging dirty play, using defective equipment, physically roughing up a player, or withholding medical treatment are examples of negligent behavior that causes or aggravates injuries. Schools and leagues that allow coaches or players to continue reckless behavior may also be liable for those injured by it. For example, a high school football team known for its violent players and a sports culture that fosters winning at all costs may reflect the gross negligence of the school in encouraging or not discouraging such a team and culture.
Additionally, sporting venues that fail to maintain their property, making the playing grounds dangerous or defective may be liable to an injured player based on negligence and premises liability. Recreation centers with broken basketball hoops that fall over on athletes enjoying a game and poorly maintained soccer fields with holes or slippery gym floors can be sources of injury. Commercial property owners who invite others onto their property have a duty to protect others from foreseeable harm due to a defect or danger on their property that they knew or should have known existed.
In children's sports, participants younger than seven years old are not liable for their negligence. However, seven-year old's and older are liable just as adults are for their reckless behavior that injures others. Moreover, an injured child has two years beyond turning 18 to file a lawsuit for their damages. However, parents of children who recklessly injure others are not liable for their children's recklessness unless they fail to supervise their children, which qualifies as parental negligence, though not typically in children's sporting activities.
Specific Types of Injuries during Recreational and Sporting Incidents 
Sports injuries range from bruises to brain injuries. Of the nearly 3.8 million traumatic brain injuries (TBI) recorded annually, 10% are attributable to sports and recreation. Among children, the numbers more than double. The most obvious sport for TBI's is football, where head-to-head contact is part of the game. But other severe injuries, such as spinal cord injuries, ankle fractures, ACL tears, and rotator cuff injuries, are also more likely in football among high school and college players primarily. Soccer players also go head-to-head for a ball and can suffer concussions, as well as sprained muscles and joints, cuts, and spinal injuries, and hockey players slam their heads on the ice and injure joints and muscles too.
Boxing is even more likely to produce severe injuries to the head, neck, and spine, leading to permanent injury or death. The sheer force, speed, and repetition of blows to the head and neck area can result in neck fractures. Other speed-related injuries include snow sports, like skiing and snowboarding. Skiers and snowboarders suffer TBIs, including concussions, which can be fatal. New Jersey requires skiers and snowboarders under 18 to wear helmets.
And speed and contact are not the only factors contributing to injuries. Even running and jogging can lead to stress fractures, tendonitis, hamstring strains, and knee and ankle injuries from overuse, insufficient rest, collisions, falls, and speed. Common reasons for sports injuries are overuse or forceful impacts that the body cannot withstand. Two types of sports injuries are acute and chronic. Sudden injuries, like an elbow to the mouth or a rolled ankle, are acute. Overuse or repetitious actions cause chronic injuries, like tennis elbow or tibial fractures from running.
Preventing Injuries Related to Sports and Recreational Activities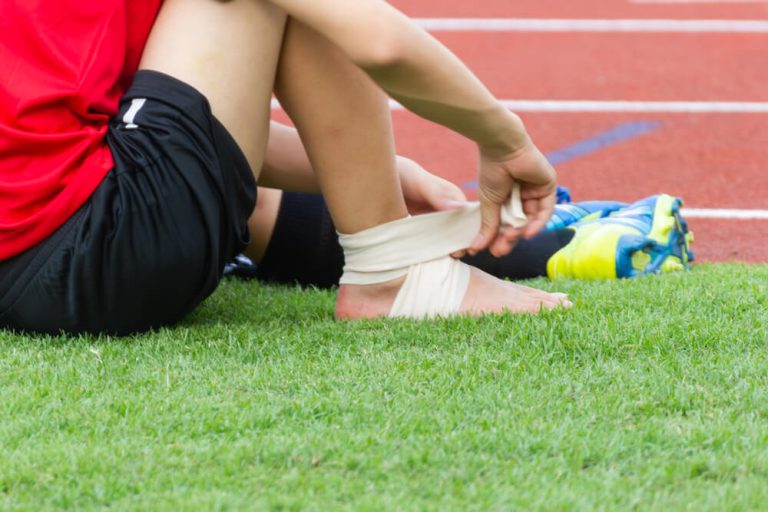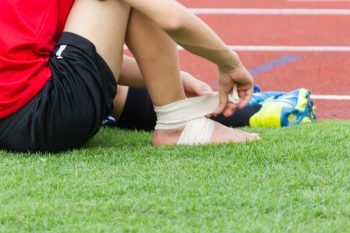 While some injuries are unavoidable in sports, most are preventable by sound safety practices schools and leagues should promote. Using appropriate safety equipment, such as helmets, pads, and eye and mouth gear, can protect against head, joint, eye, and mouth injuries. Additionally, maintained equipment, fields, floors, and arenas avoid slips, trips, falls, and impact injuries. Finally, adequate training, education, and supervision by those overseeing sporting activities as well as medical providers on hand are crucial in preventing injuries.
When injuries are the result of negligence, reckless conduct, or gross negligence, participants or parents are justified in seeking compensation for their medical bills and other financial and financial losses due to an injury. Time off work healing or attending doctors and therapists can be costly. Some can never return to work and will continue to suffer economic loss in the future. Additionally, children with sports-induced brain injuries may need special help with school and life in general permanently. 
Contact Our Monmouth County Sports and Recreational Accident Attorneys to Discuss Your Potential Claim  
It may not be easy to find who owns the gym, arena, or field to claim your injuries. Likewise, identifying who exactly is the responsible party and assembling a case against them is a challenging process. Our New Jersey sports and recreational injury lawyers at Chamlin, Uliano, & Walsh can investigate the circumstances of your case and find the responsible party. We can also negotiate a settlement with representatives of companies or organizations, defense attorneys for those responsible, municipalities, or whoever else owes you the compensation you deserve for the harm you or your family member suffered. If the case cannot be settled for the amount you are truly entitled to, we will fully litigate your claim in court to obtain a damages claim for your or your child's injuries.
Call or email our personal injury team at 732-440-3950  firm for an initial consultation free of charge if you have experienced a sports accident or recreation-related injuries in Red Bank, Freehold, Toms River, Rumson, Howell, Wall, Ocean Township, Holmdel, elsewhere throughout Ocean and Monmouth County.  We can help.
---