October 19, 2021
Concussions and other serious head injuries can sometimes be complicated to identify after you have been involved in an auto accident. It is key to know the clues that may mean a concussion, how they happen, and important next steps.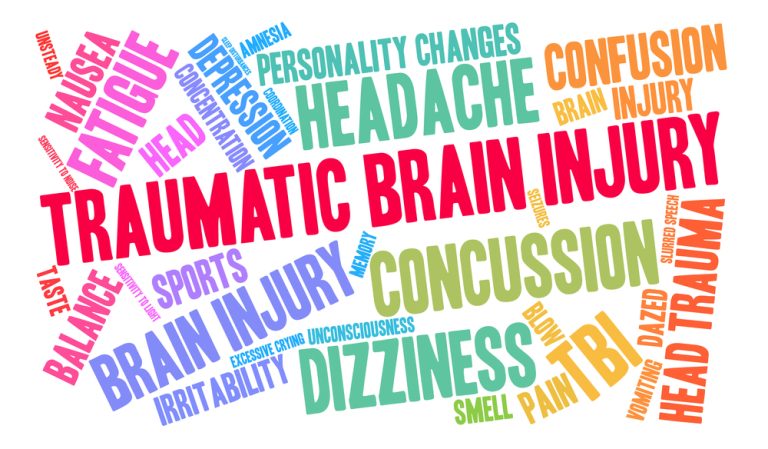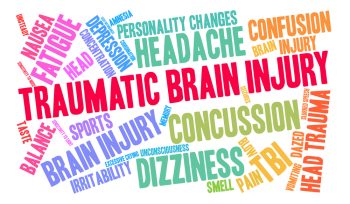 Concussions and traumatic brain injuries (TBIs) are among the most critical reasons to see a doctor after being injured or seek medical attention after a car accident in New Jersey. Under the excitement and confusion of such an emotionally jarring and often sudden event, you may not feel injured or any discomfort, which may convince you to deny medical treatment at the scene and forgo a visit to your doctor.
While motor vehicle accidents are more noticeable due to the external damage to the car, truck, or bike involved in the encounter, car accident victims often overlook or don't recognize the damage to their body that may not be immediately visible. They may wrongly believe that any sprain, headache, discomfort, or pain will go away on its own and not consider the impact such injuries may have on their lost income or inability to return to work, engage in their previous social or physical activities, or the shift in their psychological and emotional well-being.
What is a concussion due to a car accident?
Though concussions can vary in severity, they are highly dangerous and the most common TBI and "closed head injury." Despite there often being no visible external bruising or bleeding, closed head injuries typically involve intracranial or brain bleeding and occur due to a rapid back and forth movement from a blow or jolt to the head.
Other than possibly a degree of confusion, dizziness, nausea, difficulty focusing, and maybe other symptoms where they feel "shook up," some car accident injury victims may concentrate on the car's body damage and neglect their own. The unpredictable nature of concussions and their potential impact on one's short or long-term brain function means the trauma you received could impact your ability to work or continue educational endeavors.
What if you suspect you may have suffered a concussion from a car crash?
By prioritizing your short and long-term health care, mobility, and emotional well-being and seeking an immediate diagnosis from a doctor, you can establish a correlation between the accident and your injuries. Delaying treatment could give the impression that your injuries are less severe than they may actually be. Any treatment, medication, and medical reports documenting the facts of your case increase your credibility and the likelihood of receiving fair compensation for your personal injury claim.
If you or a loved one were injured in an auto accident as the result of someone's fault or negligence, you might be entitled to be compensated for your medical expenses, lost income, out of pocket costs, physical therapy, medication, and pain and suffering through a personal injury lawsuit. If you experienced the loss of a loved one for the same reasons, damages from a wrongful death suit won't be able to bring them back or lessen the loss of their companionship, guidance or consortium you might experience, but it can help financially provide for you and others left behind.
What Signs and Symptoms of a Concussion Should I be Aware of?
According to the CDC, people who state they don't feel right after a blow or jolt to the head may have experienced a concussion or more severe brain injury. Often occurring within 12-24 hours, head injuries suffered in an automobile collision can be life-changing, affect your memories, alter your cognitive abilities, and how your brain processes information and emotions. Car accident concussion victims often display or report one or more of the signs and symptoms below:
headaches or pressure in their head
dizziness or blurred vision
confusion and/or amnesia
feeling sluggish or groggy
nausea and/or vomiting
loss of smell or taste
being bothered by or sensitive to light or noise
ringing in the ears
It's not uncommon for accident victims to also experience seizures, have their sleep patterns to be disturbed, or suffer from mood changes, anxiety, and PTSD. Your body needs the opportunity to heal. Refusing medical treatment after an auto accident or ignoring specific signals from your body may hide the beginnings of a severe medical problem that could have long-term and devastating consequences for your physical health and mental well-being.
Next Steps if You Have a Concussion from a Car Accident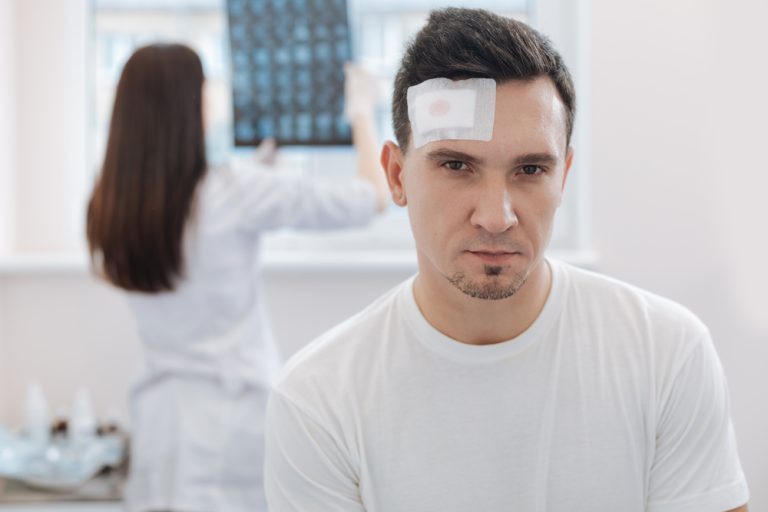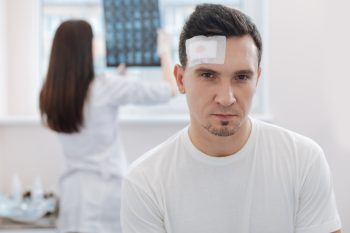 If you have been in an automobile accident and suffered an injury that resulted in any of the above concussion or brain injury symptoms, seek medical attention immediately. Concussions, whiplash, and back injuries are common "delayed-onset" injuries after a car accident. Seeking treatment can prevent further neurological distress and create a compelling case for how this injury has negatively impacted you and your family's life. Left untreated, these and other catastrophic injuries can result in significant financial losses due to missed work, mounting medical expenses, and emotional and physical pain and suffering, not just now but possibly for years to come.
A personal injury settlement can take as little as a month or a few years. Each case is different. If you try to rush your recovery and go against medical advice, the insurance company may try to reduce your compensation and point out that by acting "against medical advice," you may not be as injured as you claim. This is why it is so important to seek medical attention, follow up with the treatment plan, and find sound legal advice to ensure that you position yourself for the highest possible amount of compensation for your car accident injuries. 
Consult a knowledgeable New Jersey personal injury lawyer to begin discussing your legal options before the statute of limitations prevents you from being able to obtain justice and compensation when faced with a concussion from an auto collision.
Don't Delay. Contact our Monmouth County NJ Concussion Lawyers Today
If you suffered a concussion after a car accident in New Jersey, contact the seasoned team of personal injury attorneys at Chamlin, Uliano & Walsh. We will ensure that your legal rights are upheld while you do your best to recover.
At Chamlin, Uliano & Walsh, we serve personal injury clients in Wall, Holmdel, Freehold, Old Bridge, Perth Amboy, Red Bank, Sayreville, Cranbury, and across Monmouth and Middlesex Counties. With our tactical legal minds on your side, you have the legal backing and decades of accident injury experience to take on the insurance companies and those opposing your claim, and handle the paperwork, while you get the medical treatment and resources you need to rehabilitate and restore. Our dedication to our client's well-being and satisfaction serve as our foundation and abiding priorities, and we are committed to providing experienced and professional services to each of the cases we represent.
For a free and confidential consultation to discuss your concussion case or assist someone you love, contact us online or call us at 732-440-3950 or toll-free at 888-328-9131.
A Step-by-Step Guide to Handling Car Accidents
What Should I Do if I was Injured
in a Car Accident in New Jersey?
---