Personal Injury Firm by your Side in the Middle of a Catastrophic Injury in New Jersey
The experienced attorneys at Chamlin, Uliano & Walsh can make a significant difference in the outcome of your case; we serve clients in Deal, Eatontown, Hazlet,  Freehold, and surrounding places.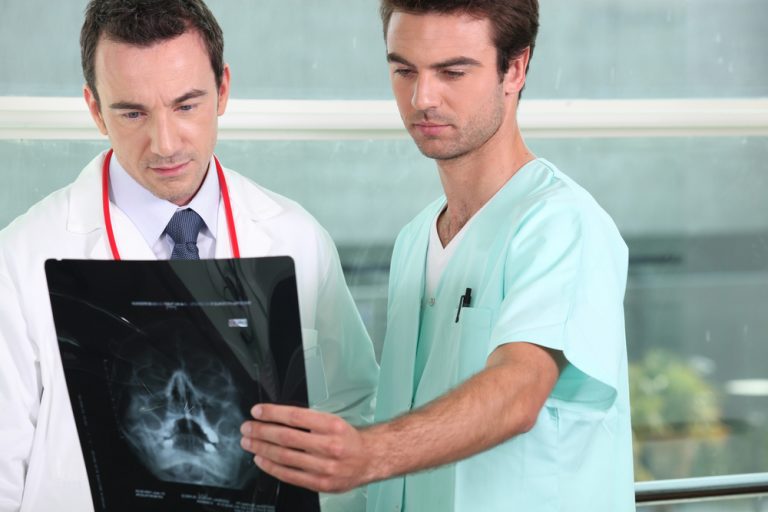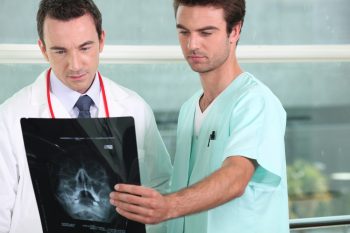 We all hope that our loved ones and we will move through life safe and sound. Unfortunately, however, due to the negligence of someone else, accidents happen. In some circumstances, the results of those accidents are grave, causing catastrophic injury to an involved person. When someone is involved in a severe injury, they must seek the support of an experienced personal injury lawyer, who can consider elements of the long-term care of a victim that may otherwise be overlooked. Read on to learn more about what catastrophic injuries are, how they occur in negligence cases, and how a skilled personal injury lawyer can mean the difference between the partial recovery of damages caused by the accident, and lifelong support for the person whose life has changed as a result of the incident.
At Chamlin, Uliano & Walsh, what really matters most is you. In the unfortunate event of a catastrophic injury, you can count on our support to better face the tough times that these circumstances bring along.  We answer the call when representing clients throughout Ocean and Monmouth County and the Jersey Shore, including Bayville, Mantoloking, Red Bank, Asbury Park, Toms River, Rumson, and Neptune.
Contact us online or call (732) 440-3950 today to discuss your case in a personalized way. We are always prepared to offer you a cost-free, no obligation consultation.
What are some examples of catastrophic injuries?
When an injury occurs as a result of an accident, it is never a welcomed event. Some injuries, however, cause such damage and so affect the long-term trajectory of an individual, that they are called catastrophic. Traumatic injuries that affect the brain, for example, are quite severe. According to the American Association of Neurological Surgeons, a traumatic brain injury disrupts the brain and occurs due to a blunt blow, or shakes to the head, or an object penetrating the brain tissue. Traumatic brain injuries can have lasting impacts, such as extended periods of loss of consciousness, coma, or even death. Another example of a severe injury is any injury that affects the spinal cord. The Mayo Clinic defines a spinal cord injury as damage to any part of the spinal cord or the nerves at the end of the spinal canal. Numerous effects can be caused by such an injury, including loss of function of some or all extremities, loss of feeling, loss of bowel control and sexual function, pain, and spasms.
How can a catastrophic injury occur in NJ?
While there are multiple ways in which such an incident could occur, the most common causes of traumatic injuries are:
Automobile accidents – Because of the speed with which cars travel and the force they carry when they meet an oncoming object, either moving or stationary, the damage caused by an auto accident can be grave. New Jersey is a no-fault state for auto insurance, meaning that no matter who was responsible for the accident, the victim's auto insurance will cover immediate medical costs. However, in the case of catastrophic injuries, the victim can file a personal injury lawsuit to recover damages for the immediate and long-standing physical and psychological effects of the injury.
Slip-and-fall cases – Often due to the negligence of a property manager or landlord, a premise is left in a dangerous condition. This can cause a slip-and-fall accident that causes some of the above injuries or others. It is possible to file a personal injury lawsuit against a property manager or company that fails to maintain safe conditions in their business. Private homeowners can also be sued for damages if someone is injured on their property due to their negligence causing dangerous situations.
What are some things that a NJ personal injury lawyer will take into consideration to support your long-term experience after such an accident?
Because catastrophic injuries can lead to a long-term recovery process or even a lifelong experience of dealing with the impact, it is essential for someone who has been in such an accident to have the support of a highly-skilled personal injury lawyer. They will take into consideration the long-term necessities that may be difficult for the average person to predict. Some things a personal injury attorney will take into consideration when it comes to catastrophic injury representation are:
What medical expenses have the victim incurred, and what ongoing treatments will be necessary, including in the long term?
What products will the person need to invest into function and get around? What out-of-pocket costs will the person incur in the short- and long-term to maintain care for the injury?
What type of rehabilitation will the person require? How might this rehabilitation evolve?
What changes must be made to the home and work setting to allow for the injured to operate comfortably?
What wages have been and will be lost as a result of the injury and its recovery time?
What will long-term psychological support be needed to recover from invisible effects such as Post Traumatic Stress Disorder?
If you have been injured due to someone else's negligence, you must not hesitate to contact a personal injury attorney.
Get in touch with your Catastrophic Injury Lawyers for a free, confidential consultation in West Long Branch, NJ
If you were recently hurt or recovering from a severe catastrophic injury, you need an attorney who can take care of your case from start to finish while you do your best to recover.
It is not easy to handle a personal injury situation, the side effects, job implications, medical attention, you name it. However, at Chamlin, Uliano & Walsh, you can find the backup and knowledge you need to overcome your adverse circumstances. Our dedicated to our client's satisfaction is one of our most valuable assets, and we take care of it by providing experienced and professional services to each of the cases we represent.
Find the support you deserve by calling (732) 440-3950, get to know our legal team, and if you so choose, let us get to work on your case. We serve Oakhurst, Spring Lake, Brick, Point Pleasant, Colts Neck, Freehold, and throughout Ocean and Monmouth County. Contact us for your free consultation and get answers to your questions about filing a catastrophic injury claim. We are located at 268 Norwood Ave, West Long Branch, NJ 07764.