October 13, 2022
Learn the most prevalent categories of offenses and individual violations that lead to Municipal Court cases in Holmdel, Asbury Park,
Wall,
Long Branch, Middletown, and other municipalities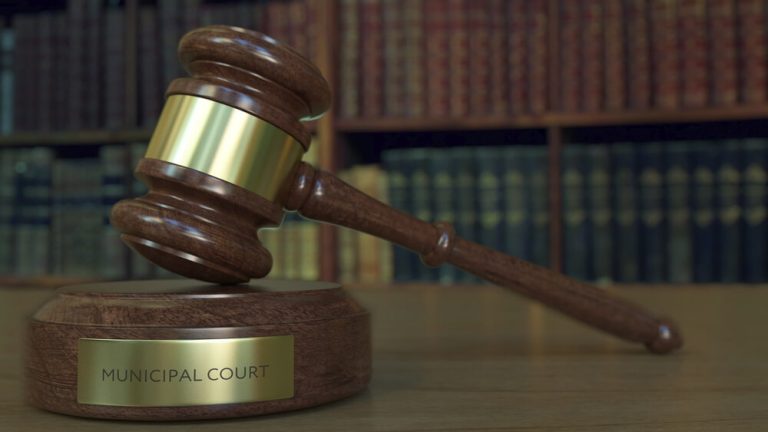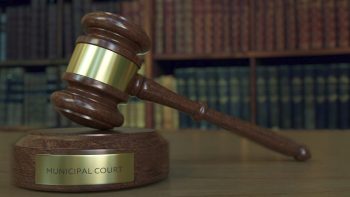 New Jersey's Municipal Court system has jurisdiction over criminal and civil matters in the municipality that pertains to them. They handle misdemeanor crimes (known as disorderly persons offenses), traffic and motor vehicle offenses, and ordinance violations. Fish and game violations are also addressed in these types of courts. Municipal courts do not have jury trials.  All decisions are made by a judge.
Four Main Categories of Cases Handled in Municipal Court in NJ
One of the four categories municipal courts handle is violations of motor vehicle and traffic laws. You needn't go to court for most traffic violations.  Most people pay a fine, thereby confirming that they accept responsibility for the infraction.  It is essentially an admission of guilt.  However, some people do go to municipal court.  If you want to appeal the infraction, you must do so in court.  If the box that reads "Court Appearance Required" is ticked, even if you have decided to admit guilt, you must go. Even when your ticket indicates that your appearance in court is not necessary, if you want to have a trial, your charge isn't on the Statewide Violations Schedule, or there is personal injury involved, you need to go to court.
Another category handled by the municipal courts is when regulations from the New Jersey Department of Fish and Wildlife, the Division of Parks and Forestry, boating, or the Society for the Prevention of Cruelty to Animals (SPCA) are violated.
Violations of municipal ordinances are also seen in municipal court. Ordinances are regulations made by the local government regarding public activity in the community and other things, such as municipal budgets or election procedures.  Some ordinances are temporary, and others are permanent, depending on the needs of the municipality.
The last category in municipal courts is minor criminal offenses known as disorderly persons offenses. Cases against those charged with indictable offenses go from the municipal court to the county prosecutor's office, where a decision will be made as to whether there is probable cause and the case merits being sent to a Grand Jury or sent back to the municipal court as a lesser offense. If the case goes to a Grand Jury and an indictment is handed down, the case will be heard in the New Jersey Superior Court System. Conditions for pretrial release are set. If the County Prosecutor decides to lower the grade of the charge and return the alleged offender to the municipal court.  If the case is sent back to the municipal court because the charges have been downgraded, they will be heard there.
Frequent Violations New Jersey Municipal Courts Deal With
Motor vehicle or traffic charges include DWI / DUI, leaving the scene of an accident, driving without insurance, driving with a suspended or expired license, speeding, when a vehicle is in unsafe conditions, hasn't been inspected, has other unpaid violations, or repairs previously ticketed haven't been made.  This frequently happens with brake lights, turn signals, broken or cracked windshields, or fallen bumpers.
When discussing regulation violations about Fish and Wildlife, hunting or fishing without a license, hunting or fishing off-season, not having a permit for your rifle, hunting ducks and geese or other waterfowl without a waterbird stamp, and shooting a weapon carelessly.  Boating infractions include using an unregistered boat, speeding, operating a boat recklessly, failing to report an accident, failing to have lifejackets for all onboard, and throwing trash overboard.
SPCA regulations forbid using, training, breeding, selling, or promoting animals for the purpose of fighting.  Attending, gambling on, or assisting with animal fighting is unacceptable.  It is also forbidden to abandon a sick or disabled domestic animal to die in a public place or to sell an animal that has a contagious disease knowingly. Torturing, poisoning, or causing serious bodily injury or death to an animal are also against regulations.  Owners who do not provide grooming, shelter, water, food, regular veterinary visits, vaccines, or a safe environment will be cited and could have their animals removed.
Examples of violations of municipal ordinances are underage drinking, attempting to purchase alcohol with falsified identification, building code violations, and health and safety violations.  The most common building code violation is making structural changes without a permit while missing or broken fire alarms run a close second.
Criminal offenses (disorderly offenses) include certain drug offenses like possessing drug paraphernalia, criminal mischief (vandalism), writing checks without funds knowingly, trespassing, stalking, and various theft offenses like shoplifting lower-value items. Other cases involve small infractions like curfew violations and loitering.
Attending Municipal Court for a Criminal or DWI Case

Driving while under the influence of alcohol is known as DWI.  If you are driving under the influence of prescription medication, illegal substances, or cannabis, it is a Drug DUI.  Both offenses are serious and are subject to the same governing statute in New Jersey, although there are different penalties depending on the specific type of DUI in a given case.  You can be subject to fines, have your license suspended, or have to do court-ordered community service, among other repercussions. These charges are handled in municipal court rather than superior court.
Criminal misdemeanors, known as disorderly person offenses, are mainly composed of non-violent crimes such as shoplifting, forging checks, or vandalism. Lesser crimes of assault, known as simple assault, as well as some threatening offenses like harassment and disorderly conduct, are also handled at the municipal level. Typically jail terms are not handed down for these offenses when the defendants are not repeat offenders.  Restitution, counseling, and community service are usually what the judge doles out in these cases, although a criminal offense will result in a criminal record.
What is a Regular Day Like in a New Jersey Municipal Court?
The presiding judge will briefly talk about how things are done, the rights the defendants are entitled to, and the possible penalties the court can assess. Each defendant has three options:  a guilty plea, a not guilty plea, or a postponement (otherwise known as an adjournment). If the defendant pleads guilty, the judge will impose a sentence after making sure the plea was made voluntarily.  If the defendant pleads not guilty, the judge may hold the trial that day or the trial will be placed on the court calendar. The postponement offers the defendant more time to work with a public defender or a private attorney on their case. There is one more option, which applies in situations where the defendant is eligible to apply for a diversionary program like conditional dismissal or conditional discharge. This process begins with an application, followed by possible admission into the program requested.
The Complexities of Motions
There are a plethora of motions that can be submitted before, during, and after your trial. You can submit a motion for the judge to reconsider your sentence.  For example, suppose your driver's license was suspended. In that case, it is your first arrest, and you are willing to attend driving school when you put in your motion that the sentence is a hardship. As a single parent who lives in an area where public transportation is scarce, your sentence may be lessened.  You can submit a motion for a new trial if you believe fraud is committed or there is new evidence proving your innocence. If you believe physical evidence was taken from you without the proper warrant or the police stopped you without cause, you may offer a motion to suppress evidence.
Suppose the defendant does not make any pretrial motions. In that case, this constitutes a waiver wherein no objection can be made during the trial saying the evidence used against them was obtained illegally. When the defendant or the prosecution object to a motion, a contested motion hearing is held to settle the matter. An uncontested motion is one to which all parties are in agreement.
Basics of a Trial in Municipal Court
It is held before a judge, not a jury.  This is called a bench trial.  The prosecutor begins by calling witnesses, perhaps including the arresting officer, to provide evidence of the defendant's guilt.  Your attorney can also question the prosecutor's witnesses.  This is known as cross-examination. When the prosecutor finishes, your attorney begins your part of the case.  Witnesses will be called, and evidence will be presented.  You can testify, but the prosecutor will have a chance to ask you questions during their cross-examination, so you must be prepared.  The judge will then determine your innocence or guilt and hand down a sentence.
Handling an Appeal of a Municipal Court Decision
If you disagree with the court's decision at your trial, you can submit an appeal within 20 days of the court's decision to the county superior court.  Unlike a new trial, the court will look at the transcript from the original trial and analyze the judge's ruling.  If your rights were infringed upon because of an error regarding the facts of the case or the way the law was applied, the decision against you would be reversed.  Your lawyer can request that your penalty be set aside until the appeal is decided.
Using Mediation as an Alternative Tool
You may be required to go to mediation if the case against you involves another person being hurt. Mediation is a way to settle a dispute without needing to go before a judge.  Your lawyer can ask the court for mediation before your case is heard to evaluate your eligibility.

Call the Experienced Lawyers at Our West Long Branch Office for Defense in Your Municipal Court Case Today
Although municipal courts deal with lesser offenses than superior courts, they should not be interpreted as less serious.  Many offenses can include hefty fines and up to six months in jail. Your future employment could be affected by a legal record. It would be best if you had a criminal defense lawyer familiar with the municipal courts, someone who can protect your rights, whether to contest a traffic ticket or defend you against a DWI charge or disorderly persons offense.
At Chamlin, Uliano & Walsh, we will review your legal options and create a tailormade defense for your circumstances. It is critical to treat your case seriously by working with a New Jersey Municipal Court Lawyer.  Things move very quickly in municipal court, and you need someone who can stay on top of it all while exacting the best possible outcome for your circumstances. We serve clients in Holmdel, Freehold, Red Bank, Colts Neck, Belmar, Neptune, Manasquan and towns throughout Monmouth County and Southern New Jersey.
Call our office at 732-440-3950 or use our contact option and get a free consultation or schedule an appointment.  The sooner we get started, the more prepared we can be to defend you.
---