July 14, 2021
An indictment is a procedure through which it is decided if official criminal charges will be placed on a defendant.
Fortunately, we live in a country where we are innocent until proven guilty, and we have the right to a speedy trial.  New Jersey recently revamped its processing procedures for criminal cases and has practically done away with obligatory bail fees. Overall, the state is committed to keeping the criminal justice process as effective and fluid as possible.
What Is The First Appearance?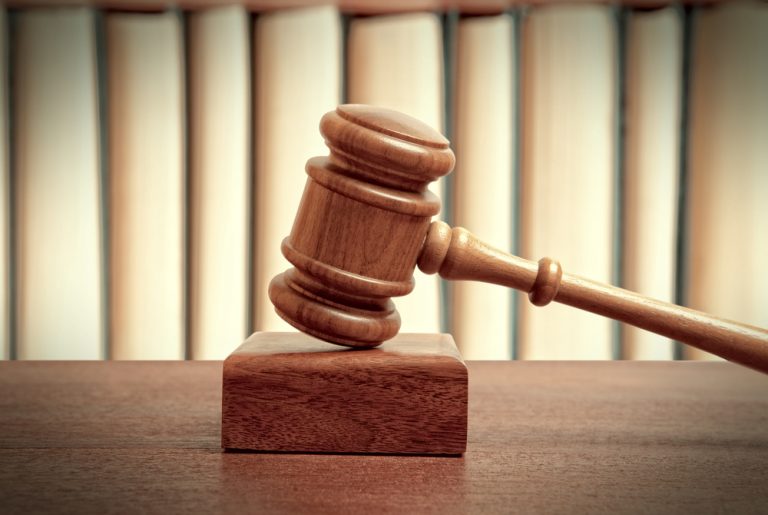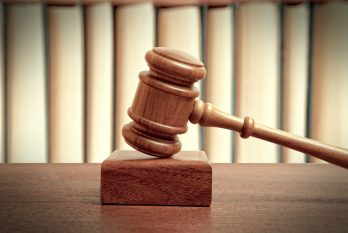 If the offense is for a disorderly persons charge, the defendant will be summoned to appear in the local Municipal Court. This is usually in the town where the charges were filed, or it may be in a Municipal Court nearby since some municipalities have combined their Municipal Courts through shared services agreements that consolidate and preserve resources. In contrast, if the offense is an indictable one, meaning a felony crime, within 48 hours, the defendant's case goes before a judge in Superior Court. At this point in the case, a bail decision must be made, which concludes with the defendant being released on their own recognizance, released subject to specified conditions, or further detained in jail while their case is in process. Thereafter, the prosecutor will analyze the evidence to ascertain whether there is enough proof to go in front of a grand jury.
What Is An Indictment?
An indictment is a procedure through which it is decided if official charges will be placed on a defendant.  It does not determine guilt or innocence. It is a way to decide whether or not the prosecutor has enough evidence to accuse the defendant formally. There are two ways an indictment can go: either enough evidence is found, and formal criminal charges are handed down, or the evidence presented by the prosecutor is viewed by a grand jury as too weak. The defendant may receive a lesser charge, or the charges may be dismissed altogether.
How Is An Indictment Conducted?
The case is presented in front of a 23-person grand jury, tasked with determining if the state has enough evidence to charge the defendant with a crime officially. Participants in a grand jury must be U.S. citizens, literate in English (spoken and written), and 18 years of age. The prosecutor is the only other person present during this process, which means neither the defendant nor his attorney is permitted in the courtroom. An indictment does not identify the defendant as guilty. A majority of 12 jurors must be in agreement to give a result. A grand jury can decide that enough evidence exists to proceed, issuing what is known as a "true bill," or they can decide that the case lacks the necessary substantiation to move forward based on what has been presented, issuing a "no bill."
What If There Is Enough Evidence to Indict?
Within 14 days of the indictment, the defendant is arraigned or formally told the charges being pressed against them. At this time, the defendant declares themselves as "guilty" or "not guilty." The judge will also set a trial date, and there will be several hearings and conferences before the trial actually occurs, offering the prosecution and the defense multiple opportunities to resolve the case without a trial having to be conducted.
What is Plea Bargaining?
Before trial, the defendant and their attorney can discuss accepting a guilty plea on a lesser charge rather than going to trial for a more egregious one. This could result in a complete dismissal of charges, a partial dismissal of one or more of the charges in the indictment, or reduced penalties when it comes to sentencing.
What Is Another Way To Avoid a Trial?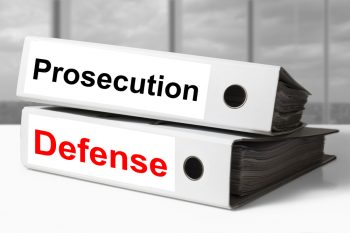 Pre-Trial Intervention (also known as a PTI) is a program that allows participants who are first-time offenders rehabilitative services as an alternative to typical incarceration.  This is by no means an easy program to qualify for, nor to complete. Participants can be in the program for up to 36 months and, during that time, must avoid being arrested or charged again, possibly take random drug tests, and meet with a probation officer. You may need to agree to community service, be required to make restitution payments to the victim, and maintain employment during the probationary term. If any rules are broken, your criminal process resumes. Participants who were in the program or another like it, such as conditional discharge, previously cannot be in it again.
What Should I Do if I Am Going to Face Charges in New Jersey?
The most important thing is to obtain a criminal defense lawyer immediately.  You need someone in your corner who can help you.  Your attorney can negotiate a plea bargain, have the prosecutor agree to a lesser charge, or perhaps get your charges dismissed altogether. An indictment is by no means a determination of guilt and can be handled by our experienced criminal attorneys. We have decades of combined experience handling all aspects of the criminal process on behalf of clients in Monmouth County and throughout the Jersey Shore. If you are in the midst of a criminal investigation, have an upcoming pre-indictment conference, an indictment has been issued in your case, or you just need answers to your questions about criminal charges against you, our legal team is here to help.
At Chamlin, Ullano, and Walsh, we are ready to be there for you when you need assistance the most. Whether you have been charged with a criminal offense or know someone who has, call our West Long Branch offices at (732) 440-3950 today for a free and confidential consultation to discuss your individual needs and concerns.
A Step by Step Guide
to Your Way Through The Criminal Justice System What Should I do if
I was Charged with a Crime in New Jersey?
---