August 7, 2022
First Offenders Charged with Certain Drug Offenses may Have the Option to Apply for the NJ Conditional Discharge Program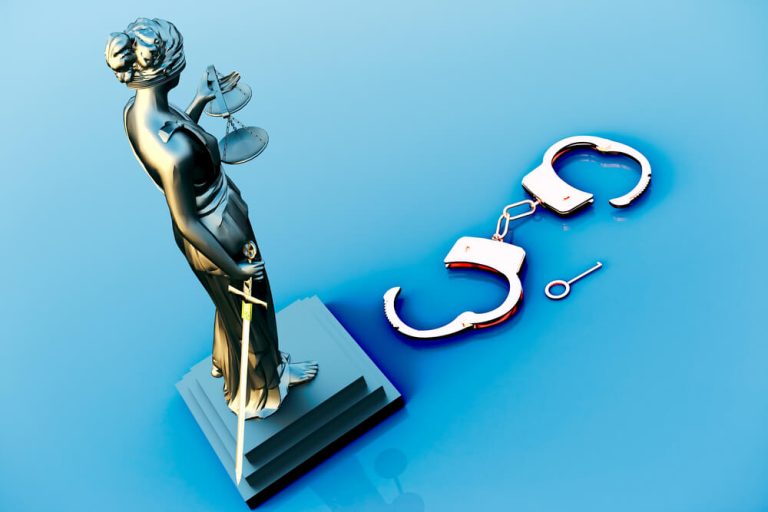 The New Jersey Controlled Dangerous Substances Act defines what are considered controlled dangerous substances in the state by schedule, as well as penalties for various acts of possession, distribution, and manufacture. Some minor possession charges result in a disorderly persons offense, essentially a misdemeanor, while possession of more serious drugs or possession in greater quantities and related distribution activities results in a felony-grade crime.
When you are charged with a disorderly persons offense in New Jersey related to possession of controlled dangerous substances or paraphernalia, a skilled criminal defense attorney can help you access all of your options. In certain cases and given specific conditions, you could be eligible for conditional discharge, by which you can walk away from your charge without pleading guilty and without serving a bit of jail time or acquiring a conviction on your criminal record.
Read on to learn more about what conditional discharge is and the inner-workings on the program in New Jersey. To discuss your eligibility and the process of applying for conditional discharge, contact a member of our team at Chamlin, Uliano & Walsh today. Our attorneys have assisted many clients in Monmouth County and surrounding areas who have been charged with drug crimes in Municipal Court, as well as Superior Court. We welcome your questions and are standing at the ready to represent you in your drug case. Call 732-440-3950 for a free consultation today.
Conditional Discharge According to N.J.S.A. 2C:36A-1
When it comes to minor possession disorderly persons offenses, the defendant may have the option of conditional discharge. According to N.J.S.A. 2C:36A-1, a conditional discharge is the diversion of a minor offender from the traditional court process. It also allows for the subsequent expunging of their criminal record after receiving a minor drug offense charge for the first time, given that they complete a period of supervised treatment, and also depending upon certain additional conditions.
The conditional discharge program is specifically for first-time offenders who have been charged with a disorderly persons controlled dangerous substances or drug paraphernalia offenses. These offenders who face a misdemeanor drug charge have the opportunity to engage in a diversionary program by which they undergo supervised treatment for a period of time between six months and three years (generally around a year), upon which they earn the privilege of having their minor charge dismissed, without a conviction, resulting in no jail time and no criminal record. The length of the supervised treatment in the program may not, by law, exceed the length of sentence for the charge they face.
Characteristics and Benefits of the Conditional Discharge Program
One of the primary characteristics of the program is that, given the correct conditions, a defendant can be eligible for the program without pleading guilty. In such a case, they do not even lose driving privileges. In the case that a defendant pleads guilty prior to admittance to the conditional discharge program, their driver's license will likely be suspended for up to two years unless they successfully argue excessive hardship. One of the outstanding benefits of the conditional discharge program is that the offender walks away with no conviction on their criminal record.
Eligibility Requirements to Apply for the NJ Conditional Program
In New Jersey, a first-time minor drug offender facing a disorderly persons charge in municipal court may be eligible for conditional discharge under certain conditions. In order for them to be eligible, they must be a first-time offender, charged with a disorderly persons offense (misdemeanor) as opposed to a felony offense. They must never have had a charge diverted by the court system before, nor have any convictions regarding possession, distribution, or manufacture of controlled dangerous substances.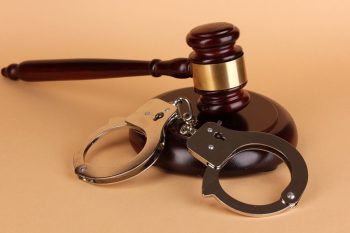 While a defendant may meet these standard eligibility requirements, it is up to the court to determine whether the defendant's participation in such a program is in the best interest of the community. In order to be considered for the conditional discharge program, the court must determine that their participation in such a program as opposed to standard criminal justice proceedings, is not dangerous for the community. Even if a person is a first-time offender of a minor drug offense, the court must determine that, given the context of their charge, they pose no threat to the community by remaining in society through the program. The judge must also determine that their participation in such a program will result in ultimate benefit to the community.
Common Charges Eligible for the Conditional Discharge Program
Common charges eligible for conditional discharge are possession of drug paraphernalia and certain prescription drug charges, such as possession of four or fewer pills or units of a prescription drug. Possession of prescription drugs in small quantities in a disorderly persons offense under New Jersey law.
Consequences if Conditional Discharge is not Followed
In order to have their disorderly persons charge dismissed and their criminal slate wiped clean, a defendant must complete supervised treatment with no issue. If a participant in the program does not meet the terms of conditional discharge, their original drug-related charge will be reinstated or their conviction will stand if they had originally plead guilty.
Our Monmouth Drug Defense Lawyers can Help You Determine Your Eligibility and Apply for Conditional Discharge in New Jersey
Many first-time minor drug offenders are startled and want to get the process over with as soon as possible. For this reason, they often plead guilty and accept a criminal record when it is not necessary to do so. Having the skilled advice and experience of a drug defense attorney can make all the difference, given that the right legal counsel can lead to you having your charge completely dropped without a conviction that may impact the rest of your life.
The experienced drug defense lawyers at Chamlin, Uliano & Walsh are committed to assisting our clients with emerging spotless from a drug charge. We have decades of experience advising and supporting clients in drug cases in Hazlet, Howell, Rumson, Red Bank, Belmar, Manasquan, Asbury Park, Colts Neck, Middletown, and throughout Monmouth County and Southern New Jersey. For a free consultation to discuss your case and the potential legal options available to you, call our office at 732-440-3950 or contact us online. We look forward to serving you.
---