September 5, 2021
Good Fences Make Good Neighbors: Property Damage & Construction Nuisances in New Jersey
Many New Jersey families are choosing to invest in their current homes and renovate the existing space they are currently using for hybrid and remote work, activities of daily living, and entertaining close family and friends. Home renovation projects can prove particularly challenging for adjoining landowners or next-door neighbors, who share common land boundaries and have mutual rights, duties, and liabilities, and maybe doing much of the renovation work themselves (or a contractor). If a project requires a staging area where scaffolding or building materials need to be dropped off or stored or if access to a neighbor's property is necessary, there is an increased risk of not only damage to the property itself, but the neighbor's rights.
For most people, their home is their castle, and real property is one of their most significant assets and investments. When a property dispute occurs, not only can a large amount of money be at stake, but also one's ability to feel safe and secure in their own home.
If you live in New Jersey and a neighbor's construction equipment has damaged your property, the project is causing a nuisance, or their use of your property has become unreasonable, unlawful, and possibly constitutes an appropriation of your adjoining land. Or, if you feel as if the project itself unreasonably interferes or disturbs your rights as an adjoining landholder to a material degree, contact an experienced, diligent, savvy personal injury attorney to handle your matter.
The law firm of Chamlin, Uliano & Walsh represents homeowners, businesses, and commercial property owners who have suffered significant property damage and seek compensation from either their insurance carrier or the party responsible for the loss. We will hold your insurance company responsible if they wrongfully denied all or part of your claim. We would take action against your insurance agent if they did not write you the coverage you requested or failed to provide you the most comprehensive coverage available. We will also pursue those individuals or parties whose wrongful actions caused your loss.
Ensure your rights and interests are protected and maximized. Contact us online or call our Monmouth County office at (732) 440-3950 today to schedule a confidential free consultation with a member of our legal team.
What if my Neighbor's Construction Equipment Causes Damage to My Property?
Along with storing materials, your neighbor may request to use your backyard, side yard as a product staging area, and this could risk damaging your fence, agriculture (i.e., trees, lawn, flowers bed, bushes, livestock, etc.), and the house itself by equipment, supplies. Any work crew hired to work or assist on the project.
If your neighbor´s construction equipment, in fact, causes property damages to your house, carefully document the damage, contact your own insurance company to let them know of the damage, so you get coverage. That way, your own insurance company can go after them. If your insurance company decides to give you a hard time, come see us, and we will take of it for you.
You pay your insurance policy to cover repairs and/or replace things damaged by water, fire, wind, theft, and vandalism. By honoring your side of the contract, it's only practical to expect your insurance company will too. Our aggressive property damage lawyers will send a message to your insurer that bad faith practices will not be tolerated.
My Neighbor's Construction Project is Too Loud, Can I Sue?
Construction projects can be noisy, and it's not atypical for neighbors to complain about noise disturbances. These sounds are often allowed if they occur during reasonable business hours. On the other hand, if their construction results in dangerous chemicals or dust spreading to your property, there could be various liability issues. It is all about balancing what is reasonable, public ordinances, and local zoning codes.
Can I Cut My Neighbor's Trees Which Are Growing on My Side of the Property Line?
This could be a nuisance, but before incurring the ire of your neighbor, check where the roots and trunk of the tree are and the local zoning code. It doesn't matter if the property line is divided by a fence or not. The latter may allow you to legally trim overhanging branches and encroaching bushes and even pick any fruit from branches extended onto your property line, but strongly consider your landscaping options before you make an enemy of your neighbor. It could be that they are unaware and will kindly remedy the matter after mentioning it to them. However, you should also be aware of the nuances involved when awarding responsibility for downed trees in New Jersey.
What Is the Best Way to Resolve Property Line & Construction Issues With My Neighbor in NJ?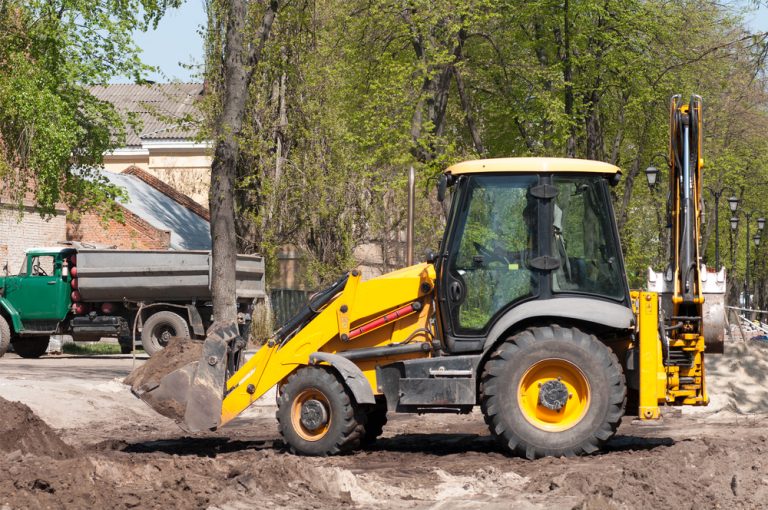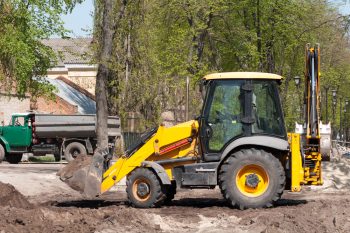 Although an adjoining landowner's reasonable use of land is determined by considering the circumstances on a case-by-case basis, talk to an experienced attorney who will ensure that your rights and interests are protected and maximized.
Construction-related disputes can be complex, lengthy, time-consuming, and expensive, depending on the issues at hand. Although our attorneys are ready to aggressively litigate your case through court, we are also skilled in the many alternatives available for resolving these matters and are prepared to execute the best approach for you. Ultimately, you can trust us to find efficient resolutions that protect your property investment.
Are you involved in a dispute with a neighbor, adjacent property owner, or another party?Contact Our Monmouth County, NJ Property Damage Attorneys
You can trust The Law Office of Chamlin, Uliano & Walsh to give you the professional information and representation you need to handle your construction and property damage situation, bearing in mind your time, best interests, and the relationship with your neighbors.
Our attorneys are equipped to provide you with the legal knowledge it takes to deal, not only with your neighbors, but also with your insurance company and any other party who may become involved. Unfortunately, unexpected situations either because of someone's negligence or natural conditions such as wind, fire, snow, can affect your property which is generally covered by Property Damage Insurance Policies.
To contact our property damage team of attorneys today in a free and confidential consultation about your options for recovering financial compensation, please get in touch with us online or through our West Long Branch, NJ office at (732) 440-3950. We can assist you as we have done for so many others in Monmouth County and throughout New Jersey.
---