July 21, 2021
Learn how to get compensated for damages caused by a downed tree.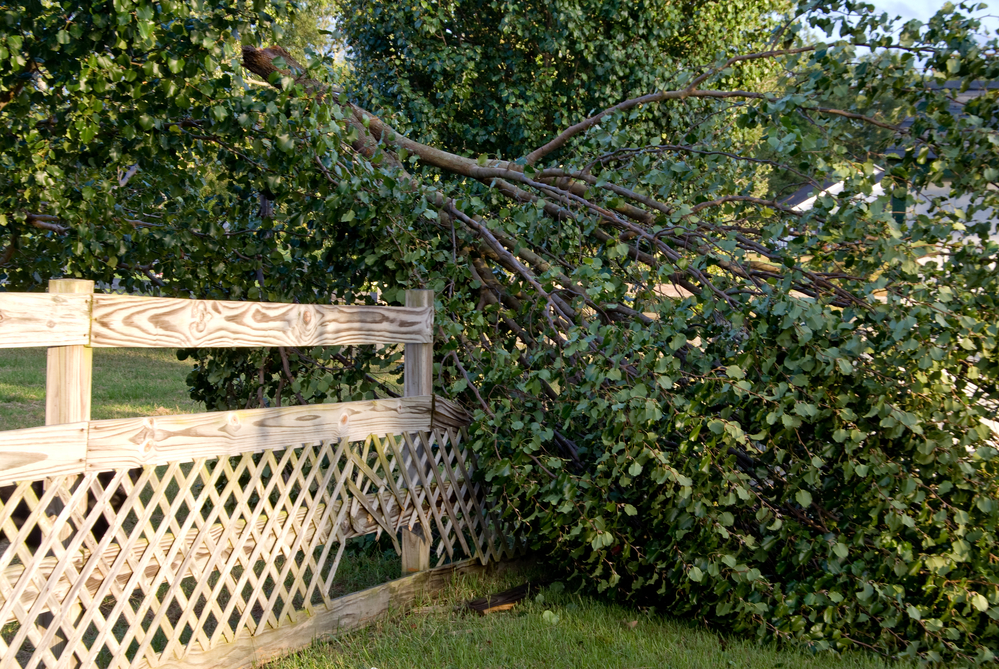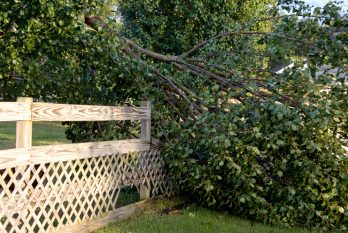 In this day and age of climate change and increasingly adverse weather, downed trees in New Jersey are more and more prevalent. Whether or not the tree was on your property or on another's property, you may be entitled to compensation. Ensuring that any property damage or personal injury that results from a fallen tree is financially covered, is the work of your insurance provider. However, seeking the support of an experienced attorney is also a wise move regarding property damage and personal injury due to fallen trees because there is quite a bit of nuance in New Jersey law on the matter.
The Insurance Information Institute (III) reminds you that, regardless of who owned a tree that falls on your property in inclement weather, your homeowner's insurance will all but certainly compensate you for those damages. The III notes that when there are such destructive events as storms, fallen debris comes from a variety of different places, often cast about by the wind. A homeowner's insurance company will, in this case, probably not investigate the origin of such debris that caused damage. Aside from the deductible you pay to your homeowner's insurance provider; you are generally covered.
If a tree on a neighboring property looks rotting or otherwise compromised, and you have spoken and documented your concern to your neighbor, they may be held financially responsible if something does occur. There are, however, times when a neighbor or property owner can absolutely be held responsible for compensating you for property damage or personal injury if a tree falls and causes harm, even if a weather event caused its fall. In this case, the neighbor's homeowner's insurance may be held responsible for covering the costs, and you could even recover your deductible.
When is a neighbor liable for damage caused by a fallen tree in New Jersey?
The kind of liability discussed above, in which the property owner's insurance is required to compensate the plaintiff for damages, depends on whether the plaintiff can prove that the tree was not properly maintained and the plaintiff addressed concerns about this matter with the defendant.
As such, it is not as easy as one might think to prove that a property owner is financially responsible for damage caused by a tree on their property. According to New Jersey law, a property owner must take reasonable care to maintain the growth on their property, ensuring that it is safe for pedestrians and motorists who may be traversing under overhanging branches, etc. 'Reasonable care,' of course, is quite nuanced. A New Jersey civil court (or appellate court, upon appeal) would hold the final say in whether the defendant's actions were, in fact, negligent, causing danger to others on or near their property.
In an appellate decision regarding a tree that fell on a neighbor's garage, the appellate Court noted that the decision of whether a landowner would be held responsible for damages caused to another's property or person "should logically depend on whether the offending landowner somehow had made negligent or unreasonable use of his land when compared with the rights of the party injured on the adjoining lands." In noting this, the Court confirmed that a landowner would only be held liable for damages if they engaged in some activity that increased the risk of a fall or if they had been outright negligent in maintaining the health, structure, and form of the tree.
Who covers the cost if the property owner is not found responsible in NJ?
If the property owner is not found to have been negligent in the care of a tree that fell, say, due to inclement weather, you can still rely on your own insurance to cover damages after a deductible. If the tree or branch fell on your property and damaged something, most homeowner's insurance companies will at least partially cover the cost of removing the tree from the property. This may not be the case if the tree fell, but it did not damage anything. If a piece of property like a car was struck, there's less likelihood that your homeowner's insurance will cover the damages, though you can check with your auto insurance provider.
To ensure that you receive your fair share if your property or person has been damaged or injured due to a downed tree, you should consider enlisting the support of a skilled premises liability attorney.
Contact our Premises Liability Attorneys for a Free Consultation about Your Right to Compensation for a Fallen Tree
If you are wondering about your potential entitlement to compensation for tree-related property damage, or someone has filed a claim against you because of damage done by a tree on your property, we are here to assist you. The attorneys at Chamlin, Uliano & Walsh have decades of combined experience successfully representing clients who have been injured or otherwise involved in negligence claims. With local offices in West Long Branch, we serve communities across the Jersey Shore, including those in Monmouth County and Ocean County.
Call our offices at (732) 440-3950 today for a free and confidential consultation to discuss your individual needs and concerns.
---