November 27, 2022
New Jersey Speeding Accident Attorneys Discuss How Excessive Speed-Related Crashes Can Cause Severe Injuries to Other Drivers or Pedestrians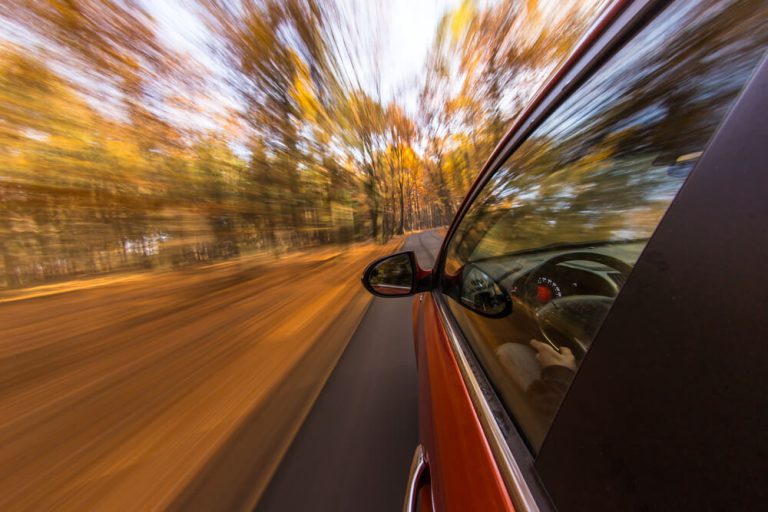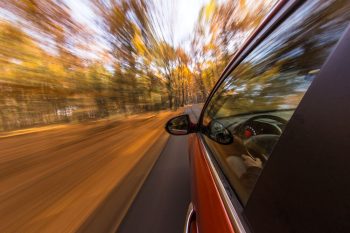 Even though exceeding the speed limit risks lives, speeding happens all the time on New Jersey's roadways. In 2020, 549 fatal accidents resulted in 587 deaths. Of those 549 accidents, 142 were due to speeding. Nationwide, intoxicated drivers and young men ages 15 to 24 were likelier than other groups to be speeding before crashing. But even older drivers speed. Though most experienced drivers believe they can safely operate their vehicle while speeding, unpredictable road conditions and other drivers raise the likelihood of injury and fatal accidents. The economic costs of speeding are billions of dollars and untold sorrow.
Speeding as a Type of Negligence
Generally, speeding includes driving too fast for road conditions, including the weather or construction work. But most understand it as exceeding the posted speed limit, which varies from 25 miles per hour in school zones to 65 on some state highways. No matter where it occurs, driving too fast increases the likelihood of accidents, injuries, and property damage. Though fortunate drivers who have not experienced a speeding accident may regard it as a ticketed infraction, speeding is a negligent act that can irrevocably change lives for the worse.
Clearly, violating the speed laws is negligent. Speeding drivers have less control over their vehicles and less reaction time to brake and avoid accidents. Distracted or elderly drivers may not heed a speeding vehicle, which typically ends in collisions with other cars, pedestrians, cyclists, or roadway objects, like center dividers and light poles. As such, violators triple their odds of an accident and severely injuring others.
Possible Injuries Caused by Speeding in New Jersey
Speeding even five miles per hour over the speed limit increases the fatality rate on freeways and interstates by 8% and 3% on other roads. Of course, the higher the speed, the more likely an accident with devastating injuries occurs. But even at lower speeds, accident victims may suffer whiplash, lacerations, neck injury, and broken bones. High-speed crashes often result in traumatic brain, spinal cord, and head injuries, along with paralysis and disfigurement. Crashes that end in flaming vehicles can leave accident victims burned or dead.
Shattered glass, deployed airbags, and rollover accidents can cause severe bleeding, nerve damage, herniated discs, and spinal cord damage. But despite knowing of these horrific injuries and fatalities, people speed for many reasons. One reason is overconfidence in their driving ability. Many experienced drivers believe they can handle their vehicle to get around others on the road who slow them down when they are late. Other causes are inattention. Many drivers ignore how fast they are going or try to keep up with traffic. They may not be aware of the speed limit.
Legal Consequences for Speeding
Regardless of the reasons, speeding costs lives and economic loss. Besides the likelihood of an accident, drivers breaking the law can pay expensive fines for speeding, upwards of $1,000.00. The more speeding tickets a driver has, the higher the penalties, insurance premium raises, and risk of losing their driver's license. And those who speed are more likely to commit other traffic violations, like running red lights, illegal turns, and failing to yield the right of way. They are also less likely to wear seat belts or helmets, increasing traffic violations and risk-taking. But the true costs are the personal injuries, wrongful deaths, and property damage that speeding accidents cause.
Key Evidence to Hold the Driver Responsible for Injuries from a Speeding Accident
Speeding may not be self-evident as the cause of an accident. Unless witnesses saw a driver's speed caused an accident, a victim seeking compensation may have to rely on other means. Depending on where the accident occurred, traffic and storefront cameras may provide evidence of causation. GPS information may also supply speeding evidence. And though more costly, accident reconstruction specialists can determine a driver's speed from the accident circumstances and physical evidence. The location and extent of vehicle damage, airbag deployment, and tire skid marks are also speed indicators.
Gathering evidence is crucial to proving who is responsible for the accident, something you and your insurance company will want to know when payment for damages comes due. Car accident victims should seek medical attention first when they have injuries by dialing 911. However, some injuries may not appear until later. Adrenaline rushes and shock may mask the extent of injuries. When they can, accident victims should call the police and gather identification and insurance information from all involved parties. If safe to do so, they might also take pictures, but they can also wait for the police to investigate the scene. They should report the accident to their insurance company and contact a personal injury lawyer as soon as possible.
Can You Sue Another Driver to Obtain Compensation for a Speeding Accident in NJ?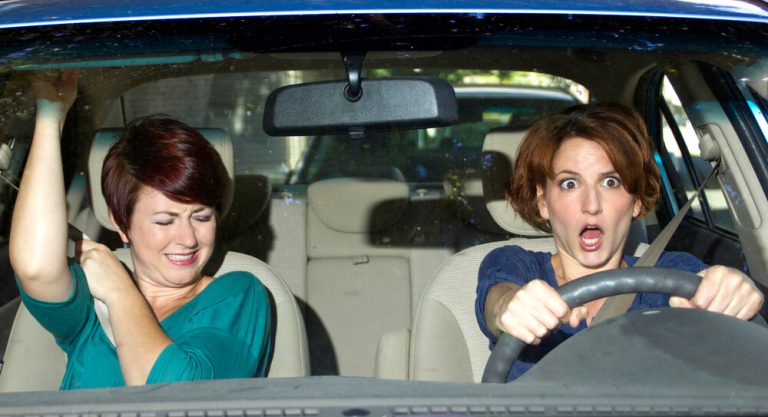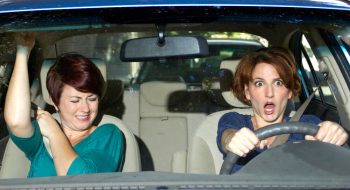 If you suffered injuries from an accident involving a speeding vehicle, the sooner you contact an attorney, the better for your eventual claims for compensation for your losses. Once an attorney understands the details of the accident, they can begin investigating who caused the accident by obtaining police reports, contacting witnesses, and insurance companies of other drivers. If a forensic expert is necessary to reconstruct the accident to establish fault, your attorney must act quickly to ensure the expert examines the accident scene and other evidence.
You deserve to receive proper compensation for your losses, and you may not have to take your case to trial to be compensated, but you want to prepare should that be inevitable. By law, the responsible party must compensate you for the past and future medical and financial losses resulting from the accident and your associated injuries. You may recover a sum for your pain and suffering due to another's speeding that left you injured as well.
Contact the Lawyers at Chamlin, Uliano & Walsh for Help with Your NJ Speeding Accident Claim
Since a lawsuit may not occur for two or more years from the accident, you should take immediate proactive steps to ensure you do all necessary to record and preserve evidence. The attorneys at Chamlin, Uliano & Walsh can help you get the proper medical care, keep proof, investigate the accident, and negotiate a settlement or take the case to trial for a jury award through aggressive litigation. If a personal injury trial in civil court is necessary, our skilled injury lawyers can prepare, file, and prosecute your suit with you, hiring experts, examining witnesses, and arguing before a jury with decades of experience on our side. Be prepared by consulting with the highly experienced personal injury attorneys at our Monmouth County law firm today.
We encourage you to call 732-440-3950 or toll-free at 888-328-913 if you have been injured in a car accident, motorcycle accident, bus accident, bicycle accident, or truck accident caused by a speeding driver in Sayreville, Perth Amboy, Holmdel, Old Bridge, Cranbury, Wall, Ocean Township, or elsewhere in Monmouth and Middlesex Counties. An attorney at our office can discuss your case and provide further information in a free consultation.
---