Neck and Back Injury Lawyers Long Branch, NJ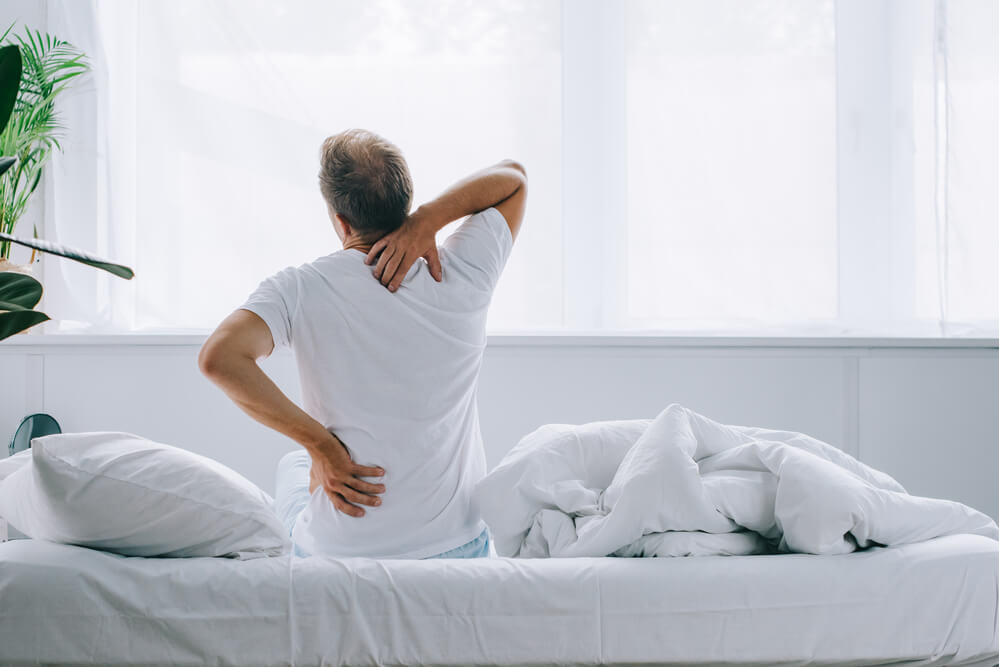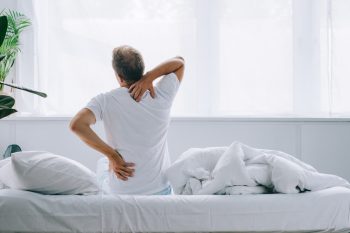 If you have been injured as the result of someone else's negligence, you are likely facing a number of adverse consequences. In addition to enduring pain that could become chronic if appropriate measures are not taken, you may be faced with medical expenses and out-of-pocket costs to address injuries to these very vulnerable areas of your body. With a serious injury to your neck or back, you may have to take time off of work while you recover, affecting your capacity to provide for your family. Rest-assured, you may have legal avenues available to you. When you have injured your back or neck in New Jersey, you need a skilled personal injury lawyer working on your behalf to obtain complete compensation that considers the long-term treatment implications of the injury while you focus on recovering. This injury, in particular, is a frequent cause of lasting complications that can impact your ability to work, to function normally, and to live without ongoing pain.
If you or someone close to you has experienced a serious back or neck injury in an accident or incident related to another party's negligence, our firm, Chamlin, Uliano & Walsh, can be of assistance in effectively bringing and proving your injury claim. Our personal injury attorneys fight for justice and compensation on behalf of clients who have suffered neck and back injuries due to motorcycle crashes, car accidents, slip-and-fall incidents, workplace mishaps, pedestrian accidents, construction accidents, and other devastating events. We understand the significant financial and emotional toll that a neck or back injury can take on the victim and their loved ones. For this reason, it is our mission to provide compassionate, dedicated representation to injured victims in Neptune, Asbury Park, Eatontown, Little Silver, Holmdel, Monmouth County, and throughout Southern New Jersey. Do not hesitate to contact us for a free initial consultation and review of your case. Call our back and neck injury lawyers at (732) 440-3950 or reach us through our free case evaluation form.
Frequent Types of Back and Neck Injuries
A neck or back injury encompasses any damage caused to the neck and back region of the body, including muscle strains, whiplash, damage to the spinal cord, herniated vertebral disks, bone breaks, and bruises. The most common type of neck and back injury is due to strained muscles or tears in muscle fibers.
Physical Impacts of Neck and Back Injuries
Since the function of the spinal musculoskeletal system is to support an upright posture  – which is necessary for standing, walking, sitting, engaging in twists and other movements and certainly lifting things – injury to the neck or back can be absolutely debilitating. Victims of neck and back injuries often complain of general stiffness, consistent aching, sharp stabbing pains, numbness in their extremities, headaches, and dizziness. As one can imagine, such symptoms can create difficulty moving through personal and professional life with efficacy, encumbered by pain and mobility challenges.
Top Accidents Causing Injured Backs and Necks
Most personal injury claims regarding back and neck injuries are due to automobile accidents, slip and fall accidents, construction site accidents, and other work-related injuries.
How is a Back or Neck Injury Claim Proven in New Jersey?
If you were injured as the result of another party's negligence, you may be entitled to compensation for your injuries. To pursue a successful claim, you need to provide ample evidence that your injury was directly linked to the conduct or inaction of the person, organization, business, or other entity that breached their legal duty of care. In order to prove that the at-fault party's actions or inaction are causally linked to your injury, you will need to assemble evidence of the sequence of events and their response or lack thereof. Likewise, you must prove that your injury resulted in a number of adverse financial and non-economic consequences for which you seek to be justly compensated.
First, seek immediate medical attention. Then, contact a skilled personal injury attorney who will help you gather evidence to support your claim. One important form of evidence that you will need to establish your injuries is medical records associated with immediate and continued medical care. This could take the form of ambulance and hospital stay records, x-rays, etc., or notes from your healthcare provider regarding the physical and psychological harm you have experienced as a result of your injury. Likely, medical records will include a vast array of medical information, particularly in the case that your injuries cannot be fully captured by an x-ray, MRI, or CT scan.
Your personal injury attorney will review and use medical documentation related to care that you have already received, as well as any long-term rehabilitative therapy that you will need. All of these medical and therapeutic expenses can be included in the compensation amount upon resolution of your case.
Receiving Compensation for Neck and Back Injuries
Your personal injury attorney will help you seek compensation considering a number of variables related to your neck or back injury. This includes immediate and long-term medical expenses, out-of-pocket expenses, lost wages, and non-economic costs like pain and suffering. It is profoundly important to take into consideration that neck and back injuries, even those that appear minor at first, can have lasting consequences in your life and even become chronic. A personal injury claim can seek to demonstrate the need for, and extent of, future medical expenses associated with your injury.
Contact Our Asbury Park Back and Neck Injury Attorneys
When you are recovering from a neck or back injury, the last thing you want to do is worry about receiving medical treatment now or moving forward because you may lack the necessary funds to afford it. The personal injury lawyers at Chamlin, Uliano & Walsh go beyond merely representing you. We offer guidance, skill, and support to you through every stage of the legal process, employing over 50 years of experience serving on behalf of injured clients to achieve the results you need in the face of back or neck injuries.
We have served a multitude of clients across Sea Bright, Sea Girt, Keansburg, Red Bank, Lake Como, Freehold, Middletown, Lincroft, Monmouth County, and Ocean County. If you are interested in recovering compensation for economic and non-economic damages from neck and back injuries caused by another party, contact us today at (732) 440-3950 to learn how we can help take on reluctant and powerful adversaries while you get on your feet again.