June 18, 2021
If you are innocent and charged with a criminal offense, you can't put a price on your freedom or future.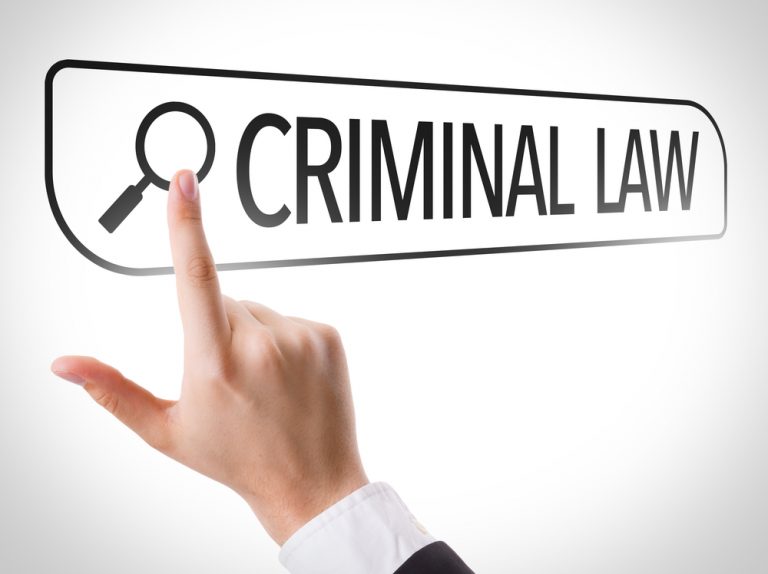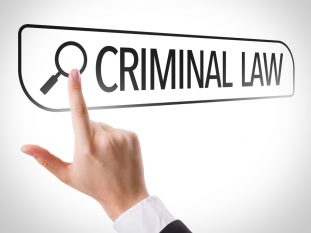 If you or someone you love faces criminal charges, consult an experienced and aggressive New Jersey criminal defense lawyer with extensive trial experience to prove your or their innocence by all means available immediately. Being falsely accused or charged with a crime you didn't commit is by no means a conviction. With the right defense approach, your attorney may be able to achieve a dismissal or have the charges downgraded to arrive at lesser penalties.
Depending on if you are charged with disorderly conduct, a DWI/DUI offense, disturbing the peace, endangering the welfare of a minor, domestic violence, assault, theft, conspiracy to commit any such crime, involuntary manslaughter, or worse, you could face fines, penalties and time behind bars in county jail or state prison. You may experience future difficulties in employment, housing opportunities, driving privileges, and travel.  If you're a licensed professional, any criminal conviction could put your license at risk. And if you are convicted of a sex crime, you could be required to register as a sex offender for the rest of your life.
At Chamlin, Uliano & Walsh, our team of criminal defense attorneys has over 50 years of combined experience representing clients charged with criminal offenses in Monmouth County and throughout New Jersey. Our Criminal Department is led by Partner Charles J. Uliano, a former assistant prosecutor who also served a clerkship at the appellate division of the Prosecutor's Office. He has been a state-certified criminal trial attorney since 1986. He is joined by a talented team of criminal defense lawyers, including Andrew T. Walsh, who has 10 years of experience in the courtroom. With a rich tradition in Monmouth County and a commitment to unwavering advocacy, all of our attorneys have extensive experience in the criminal legal process.
To discuss your case with one of our Monmouth County criminal trial lawyers, contact us online to schedule a free consultation.
The Prosecution Must Prove Your Guilt Beyond a Reasonable Doubt
The key factor in the success of a criminal charge and any subsequent trial is meeting the burden of proof. Even if you can't prove your innocence, you can challenge the prosecution's evidence of guilt. A failure to meet the burden of proof is enough to get charges dismissed, avoid conviction at trial and is also a common ground for appeal.
At Chamlin, Uliano & Walsh, we are a detail-oriented law office that meticulously strategizes every case. That means no stone remains unturned during our representation until the final disposition of your case.
Typical False Accusations Resulting in Criminal Charges in Ocean Township
There are numerous crimes and several reasons whereby someone has been incorrectly charged with a criminal offense. Such criminal defendants may face false accusations related to:
At the West Long Branch, New Jersey office of Chamlin, Uliano & Walsh, we are dedicated to serving as fervent legal advocates for our clients. We emphasize a very personalized attorney-client relationship. Our attorneys like to start every case the same way: By listening. We sit down with you (and your witnesses) to hear exactly what happened. The prosecutors, police, and the accusers are going to tell their stories. We will be presenting yours. So we want to start by hearing and fully understanding your side of it.
Call us today at (732) 440-3950 or 888-328-9131 (toll-free) to schedule a free consultation to see if we are the right West Long Branch, NJ, criminal defense lawyers for you.
Key Ways to Prove Your Innocence & Build a Strong Defense in Ocean County, NJ
Defense strategies will vary from case to case, but potential ways to prove your innocence in a criminal case are through:
an alibi – proving you were somewhere else at the moment of the crime
witness testimony – which can help establish your alibi and prove you were at a different location or that another individual is responsible for the crime
CCTV, cellphone, security, ATM, or traffic cam footage – an unbiased means of establishing an alibi or prove another person committed the crime in question
GPS Data from a cellphone or an athletic wearable device- tracking data from your vehicle, FitBit, or another tech wearable can prove your innocence or exclude you from a list of potential suspects
medical limitations, employment records, or documented appointments – if you can prove you medically incapable of a crime, were at an appointment, or have records to show you were working at the time of the alleged incident, submitting records to this fact could be critical to proving your case
Contact West Long Branch, NJ Criminal Defense Lawyers for Help with Your Case
If you or someone you love were falsely accused of a crime, it is critical to have a dedicated criminal defense lawyer who can serve as your guide through the legal process and pursue all means available toward proving your innocence. Facing criminal charges is a tremendous hardship. Time is often of the essence in criminal cases.
The criminal defense lawyers of Chamlin, Uliano & Walsh of West Long Branch, New Jersey, defend clients facing all types of criminal charges in Monmouth, Middlesex, and Ocean Counties. Consultation with a defense law firm before arrest or immediately afterward can make a huge difference in the case's outcome. When your freedom is at stake, it is not a time to hold back.
For additional information as to how our team of criminal defense attorneys can assist in combating the State's case and delivering the best possible outcome, contact the West Long Branch, New Jersey office of Chamlin, Uliano & Walsh at (732) 440-3950 or toll-free at (888) 328-9131.
Questions Before You Hire
How do I Choose the Right Criminal Attorney for Me?
---