Importance of Treatment in a New Jersey Personal Injury Claim
A significant personal injury cannot be resolved in a week or two. Injuries can present themselves with one set of symptoms, and as time goes on, the person injured will find themselves experiencing others. When seeking to successfully navigate through the process of recovery from an injury and filing a related legal claim, it is of utmost importance that you follow all of the instructions from your lawyer and your doctor to the letter. In another part of our series, we discussed the First Steps of a Personal Injury Matter, where our lawyers describe the steps to follow when preparing for a personal injury claim in New Jersey. In this discussion, we are delving into the significance of continued medical treatment and substantive medical documentation, which serves as critical evidence supporting your claim for compensation. Here, you can find a better understanding of the importance of medical testing, treatment, and documenting it all – the focus of the second key phase of a personal injury case.
At Chamlin, Uliano & Walsh, we take each personal injury case very seriously, as your concerns and goals become our own. When you enlist our help with your claim for damages, we will hear you, and from that moment on, we'll work together to build your case and adeptly handle each step in the process of obtaining a positive resolution. Our team will meticulously gather all valuable information to prepare and seek the compensation you deserve after your accident, whether it occurred in a car, on a motorcycle, at a crosswalk, on someone else' property, in the emergency room, or elsewhere. We have accumulated valuable experience by serving clients throughout Ocean and  Monmouth County, establishing a reputation for professionalism and personalized client care along the Jersey Shore, in towns such as Neptune, Wall, Freehold, Belmar, Lavallette, and Asbury Park, NJ.
Fill out our online form or call (732) 440-3950 today to discuss your personal injury case with an attorney. Call us and let us be part of the solution.
The Second Phase of a Personal Injury Matter is About Treatment
Medical care, both immediate and longer-term, are imperative after suffering an injury. This includes going to all scheduled doctor's appointments, describing any residual pain or concerns you have that may have arisen due to the length of your recovery and the speed with which you can do the things you need to do, such as working, household duties, enjoying time outdoors, etc. If your doctor's records reflect missed appointments, failure to use prescribed medications as directed, or missed physical therapy appointments, it could harm your settlement.
It is vital that you do not participate in any work or activities that your doctor has not indicated you are ready to do. Insurance companies hire investigators to keep tabs on accident victims because if they can prove you are not as injured as you say you are, they won't have to pay for your injuries. For example, if you have a back injury from a nasty fall and are caught on camera washing your car and chasing your children with the hose, you have put a serious wrench in the works by not following your treatment plan and allowing the insurance company to cast doubt on your condition.
Attending all medical and physical therapy appointments will link your injury to the accident that caused it. The treatment plan in your medical records needs to be as detailed and complete as possible to obtain the best possible outcome. Your records should show how your injuries will affect your future abilities to work and how your day-to-day life will be impacted. It is difficult for a doctor to emphasize further treatment with a patient who isn't concerned about going to their medical appointments.
The MRI Results: Substantive Evidence of Your Injury
Approximately 30 days into your treatment, your doctor may request approval for an MRI (Magnetic Resonance Imaging) Test. The MRI is used to demonstrate clearly how your injury is progressing. It is helpful in these cases because it is clear, objective evidence to support your injuries and subsequent treatment plan. An MRI scan can also show deterioration or stunted recovery as well.
Is It Possible to Handle My Personal Injury Claim Without Going to the Doctor?
Yes. You can, however, consider the possibility that your injury may not manifest until days or weeks later. In the case of an accident, we often experience an adrenaline rush. Adrenaline is a hormone that increases in the body during a moment of fear, danger, or stress. Adrenaline has properties that increase pain tolerance and could mask a serious injury until such a time as you are calmer.
It is difficult to make a claim after having rejected medical care. The insurance company could interpret this behavior as deceptive or minimize the extent of your injury based on the decision. Your credibility is on the line, and your actions could be seen as indifferent. The insurance company could postulate that perhaps you aren't as injured as you say. Moreover, by not seeking medical care right away, you could exacerbate an existing injury or one you were unaware of. For example, the hand has 27 bones. A broken bone in the hand can sometimes go undetected for weeks or months. Left unattended, the injury could result in disfigurement, infection, weakness, loss of grip strength, nerve damage, or partial paralysis of the hand and fingers.
Steps Once Your Reach the End of Your NJ Treatment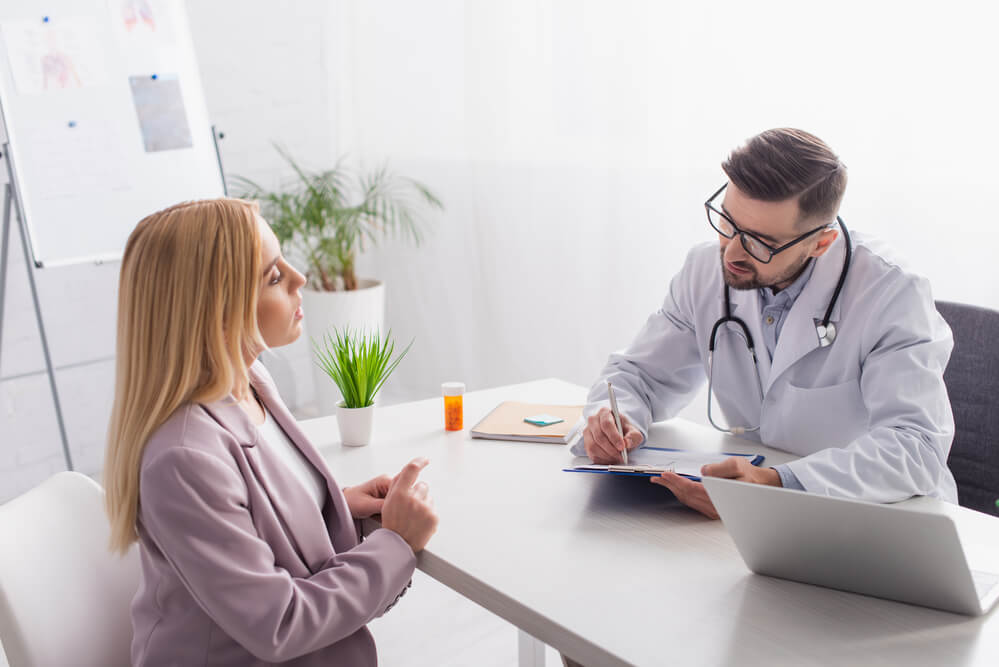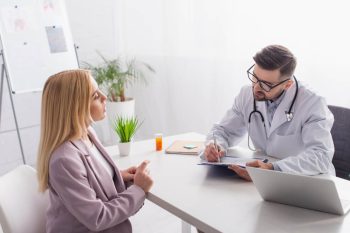 There are a few scenarios that could take place when your treatment has concluded. First, if your doctor has released you, the next step is to go about your life as you did before the accident. This can cause a flare-up in symptoms, and they must return to medical care for many people. In other cases, something called a Maximum Medical Improvement or MMI is the point where your condition will probably not change significantly, even with more medical care. This can mean one of two things, your injury has healed completely, or you have some permanent damage or disability. Your primary care physician makes this determination after consulting with the physical therapists and specialists who have been treating your injury. From here, your doctor will report your possible future treatment needs, which likely will not alter your condition much but may help manage chronic pain or reduced mobility. This report is crucial for determining your ability to work under the same conditions as before your accident.
Once your settlement is reached, there is little that can be done in the way of extending your treatment on the insurer's dime. Knowledgeable, experienced lawyers such as those at Chamlin, Uliano & Walsh know how to calculate future expenses and damages regarding your case.
In very exceptional cases, you may be permitted to reopen the original claim if fraud or bad faith decisions in working toward a settlement were committed. The only other instance is filing a lawsuit against someone else. For example, suppose your case was against Costco for a fallen palette that injured you. In that case, if the pallet itself, made by another company, was defective, you may get a partial judgment from that manufacturer.
Our Team of Personal Injury Lawyers Will Guide You Every Step of the Way with your Claim in New Jersey
Personal Injury claims require deep investigation and careful attention to detail. There are many reports, test results, and treatment plans to review to calculate the best settlement for you. It is imperative to have a personal injury lawyer who is in it for the long haul, supporting you and tending to your unique situation. A personal injury case is a marathon, not a sprint, and demands patience, compassion, and experience from your legal team.
At Chamlin, Uliano & Walsh, we know how confusing a personal injury matter can be. You are worried about missing time at work, paying medical bills, and getting your life back. Do not wait until it is too late to file your personal injury claim or to seek guidance from an attorney if you have questions about how best to maintain all documents related to your medical treatment in Little Silver, Sea Bright, Barnegat, Middletown, Ocean Township and neighboring towns in New Jersey.
If you would like to know more about filing a personal injury claim, call our firm at (732) 440-3950 or reach out online and schedule a free, confidential consultation. We look forward to discussing your road to the financial recovery you need now.