May 7, 2023
There Are Many Risks for Bystanders and Pedestrians Around Construction Zones, Including Falling Objects, Heavy Equipment, and Chemical Exposure, Among Others.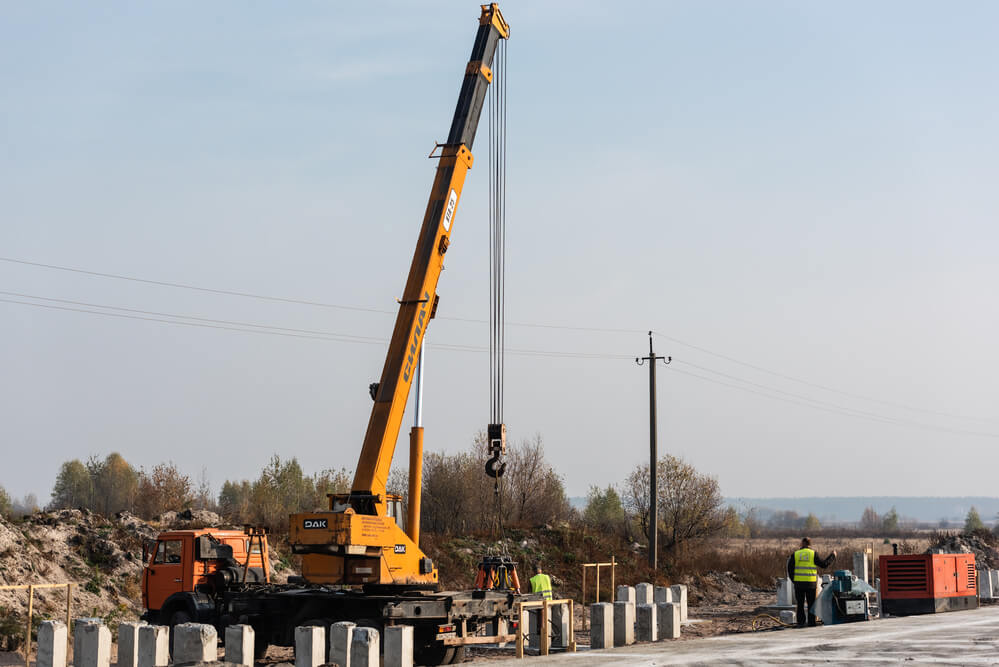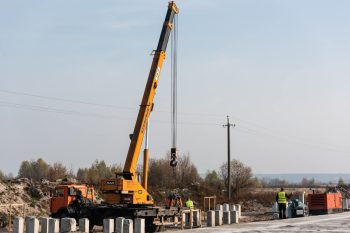 Construction zones can pose a significant risk to the safety of nearby residents, pedestrians, and motorists. Construction sites are often characterized by large vehicles, heavy equipment, and workers moving around the site. As a result, construction zones can create hazards that increase the likelihood of accidents and injuries. In this article, we will discuss the risks associated with construction zones and provide some useful strategies for how to protect your own safety in these precarious areas.
Dangers Associated with Walking Near a Construction Area in NJ
Believe it or not, walking near a construction zone can mean danger. This danger is supposed to be mitigated by the property owner where the construction is taking place. Wide, open spaces in which people can fall should be properly roped off, or a warning/caution should be in place. There could also be other missing warning signs, as well as missing stairs and steps. There may also be missing guard rails. There are many ways in which simply walking near a construction zone can mean serious injury.
Accidents Involving Bystanders in Construction Zones
Being near a construction zone as an innocent bystander can expose you to several possible dangers. The first being falling objects. Construction sites often involve the use of cranes and other heavy equipment, which can accidentally drop tools, materials, or debris onto pedestrians or vehicles. To reduce the risk of injury, always stay clear of the construction area and wear a hard hat if necessary.
Other hazardous conditions could include exposure to toxic chemicals, and or toxic air (such as asbestos). This could also include gas leaks, or even water pollution. There are many ways being near a construction site could mean unnecessary and unreasonable injury. Other possibilities include electrocution, loud noises, air and water pollution, as well as the different chemicals that may be used on the construction site.
Common Injuries Suffered by Passersby
Being an innocent bystander near a construction zone could mean severe injury, and therefore immense compensation if such damage is caused by another's negligence. Through falling objects, innocent bystanders could suffer traumatic brain injuries, punctures, penetrations, scrapes, cuts, bruises, and the like. Falling objects can include everything from a tiny nail to a large iron support structure. This could also mean heavy machinery that falls.
Construction sites often require the use of electrical equipment, which can pose a serious risk of electrocution. Construction sites can create a significant amount of noise pollution, which can be harmful to hearing. Construction sites can also generate a lot of dust and air pollution, which can be harmful to health. Furthermore, there may also use hazardous chemicals such as solvents, adhesives, and paint. Exposure to these chemicals can cause skin irritation, respiratory problems, and other health issues. Additionally, construction sites can create trip and fall hazards due to uneven surfaces, debris, and holes in the ground.
Liability for Injuries to Bystanders at Construction Sites
Liability often depends upon how prudent the property owners are in mitigating the risks associated with the construction and what the risk of injury actually is. Property owners can be liable if there is insufficient management or supervision of the construction site, there are insufficient safety precautions or safety equipment, and/or there is negligent hiring, supervision, or keeping employees who should not have been retained by the company.
What Type of Claim do I Have?
As a bystander, if you are hurt or injured and you do not work for the property owner or you do not work for the construction company, you can file a personal injury lawsuit with the help of an erudite attorney in this specific area of law. However, if you work for the company and are hurt, then you have the option of filing a workers' compensation claim. The company is required to have workers' compensation insurance for these specific instances. Either way, it is imperative that your attorney has pursued these kinds of claims before, because they are extremely nuanced and require special knowledge of construction site injuries.
Get Help Filing a Claim for Injuries as a Bystander in a New Jersey Construction Zone
In conclusion, construction sites pose significant risks to the safety and health of nearby residents, pedestrians, and all those on the site as well. It is essential for property owners to take the necessary precautions for all in the vicinity of the construction site to stay safe. If property owners do not minimize the risk of accidents and injuries in and around construction zones, it is very important to contact an attorney. Our personal injury lawyers at Chamlin, Uliano  & Walsh are highly equipped in this arena, allowing us to determine the appropriate standard of care, how it was breached, and by who. We are also fully prepared to show how this breach caused your injuries. It is vital for the courts to see this in order for you to be justly compensated if you have been injured as a passerby or bystander in a construction work area in New Jersey. Please call (732) 440-3950 for a free review of your case today. We serve communities in Long Branch, Middletown, Neptune, Belmar, Eatontown, Manasquan, Holmdel, Red Bank, and throughout Ocean and Monmouth County.
---