September 13, 2022
Injuries Resulting from Exposure to Harmful Chemicals can Happen at Work, in the Environment, and even at Home.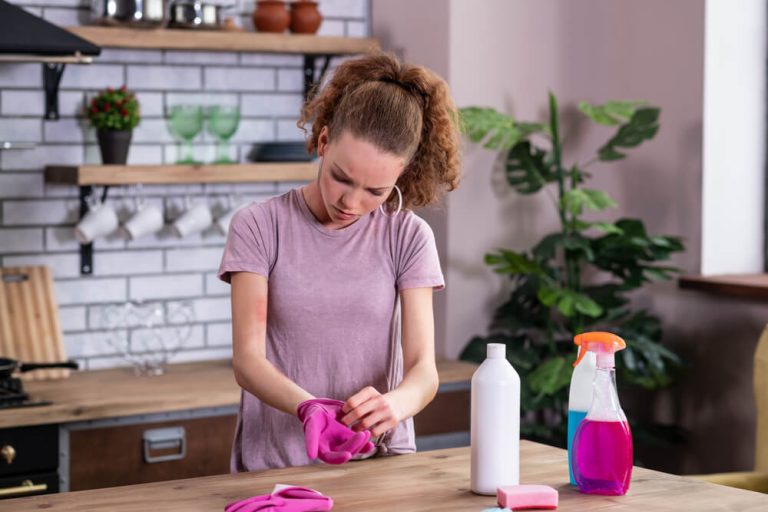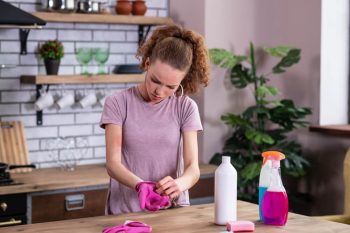 Feeling nauseous and sick to your stomach, you probably consider the burrito you had for lunch or a flu bug taking over your body. However, you may never suspect that toxic chemicals in your environment may be responsible for your illness. Harmful chemicals are all around at your job, in doctor's offices, farms, construction and manufacturing sites, and even in your home. Short-cutting time and money or using dangerous chemicals when safer alternatives exist may be some of the ways industries negligently expose workers and the public to toxic substances in New Jersey.
Consequences of Careless Disposal of Chemicals in NJ
Water Contamination
For example, the careless disposal of chemicals into leaky holding tanks may lead to injuries to the community when lead, or other heavy chemicals, seeps into the groundwater. Other sources of groundwater contamination include gas-station oil and gas leaks, septic tank sewage leaks, and pesticide or fertilizer overflow from agricultural sites or home lawns. All pollutants from these sources can cause sickness from bacteria or poisonous chemicals.
Environmental Pollution
Another location for chemical toxins is outdoors. Pollution occurs from many sources. For example, large-scale contamination occurs when natural ecosystems are polluted. A toxic chemical spill can cause illness or death when people or animals drink water polluted by toxic waste. And feeding on sea life contaminated with lead, mercury, or other chemicals from industrial plants or fisheries can cause human diseases. Occasionally entire natural sites become contaminated, killing off plant and animal life there.
For instance, oil spills have created dead zones in large sections of the seas. State and local governments typically sue the responsible parties for personal and property damage when catastrophes occur. Thus, a petrol company that causes environmental damage must pay for polluting the environment, including the cost of restoring the water, air, animal, and plant life. If a person or group of individuals can connect the pollution to their illness, they can also sue for their damages.
Exposure to Chemical Substances in the Workplace
More commonly, workplace exposure harms workers and surrounding areas in some cases. Those who work around toxic chemicals without the proper protection may inhale or absorb poisons into their lungs or through their skin. They may get chemical burns from improperly sealed and stored chemicals that spill on skin and clothing. Appliance repair, construction, steel mill, and refinery workers get exposed to many dangerous substances, but so do janitors, pool cleaners, lab workers, hairdressers, and nail technicians.
Chemical Work-Related Injuries
Chemicals like acetone, hydrogen peroxide, and isopropyl alcohol can seep into the bloodstream through the skin or lungs. They cause various illnesses and neurological disorders, including kidney damage, vision loss, and infertility. When enough poisonous chemicals, like benzine, enter a person's bloodstream, a victim may develop cancer or central nervous system damage.
Government regulations from the U.S. Occupational Safety and Health Administration protect workers from toxic workplaces. When management and owners disregard the rules, employees may be injured. Some of the responsibilities of employers regarding workplace safety include labeling dangerous chemicals, safe storage practices, training for employees in handling and disposing of poisonous substances, workplace inspections, and worker education regarding accidents.
Inappropriate Chemical Practices at Home
Negligent practices may affect you at home too. Due to substandard construction practices, your home environment may contain lead paint or dangerous mold. Your landlord or developer may be responsible for cutting corners, which leads to water leaks in hidden places where mold can grow, or they may have old paint with lead that they did not remove from the structure. Improper labeling or use of household chemicals and pesticides may also lead to toxic exposure to users and others.
Common Chemical Injuries Suffered at Home
Specific home chemicals cause particular injuries, such as lead and brain damage. Children are especially vulnerable to brain damage, learning disorders, and attention deficit disorder from lead poisoning. Symptoms include vomiting, weight loss, slow cognitive development, hyperactivity, abdominal pain, and poor concentration. Unfortunately, when symptoms appear, a child can suffer significant health damage.
However, mold can also be deadly. Like lead, mold can accumulate in the human system after repeated and prolonged exposure. Depending on the mold and the person's immune system, long exposure can lead to respiratory problems, like infections and asthma. Respiratory and skin allergies may develop, especially in those vulnerable by weakened immune systems. However, the deadliest of the molds, black mold, can kill someone. Early signs of mold poisoning include sore throat, congestion, anxiety, nausea, fatigue, confusion, and stomach aches. Tragically, mold spores can invade the lungs and cause lung cancer.
Most Common Types of Injuries from Chemical Exposure
Whether at the job or at home, chemical exposure can cause several types of permanent or temporary injuries depending on the chemical exposure. For example, inhaling dust with chemical residue can cause respiratory illness or lung cancer. Likewise, steam, vapor, or smoke can carry toxins that destroy lungs or other internal organs when an individual ingests drink or food obtained from toxic soil from gases or pesticides.
Other indoor and outdoor chemicals cause various cancers, congenital disabilities, allergies, chronic stomach pain, learning disabilities, heart problems, and liver, kidney, and neurological damage. Outdoor or indoor pollution may cause serious illness from diesel engines, fuel leaks, and other chemical soot. Likewise, Legionnaires Disease is bacterial pneumonia contracted when a person inhales bacteria in stagnant water. People may inhale it in the steam from hot tubs or air conditioners. Symptoms include respiratory problems, cough, fever, headache, vomiting, nausea, and muscle pain.
Activities you may never suspect like walking in nature, surfing the waves, or going to school past toxic waste dumps, can risk your health. Your job or home may expose you to negligently released toxins. Importantly, you may have the right to file a personal injury lawsuit against product manufacturers, property owners, chemical manufacturers, storage facilities, gas stations, petrol companies, and product distributors, depending on who is responsible for the injuries you suffered due to chemical exposure.
Seeking Compensation for Chemical Injuries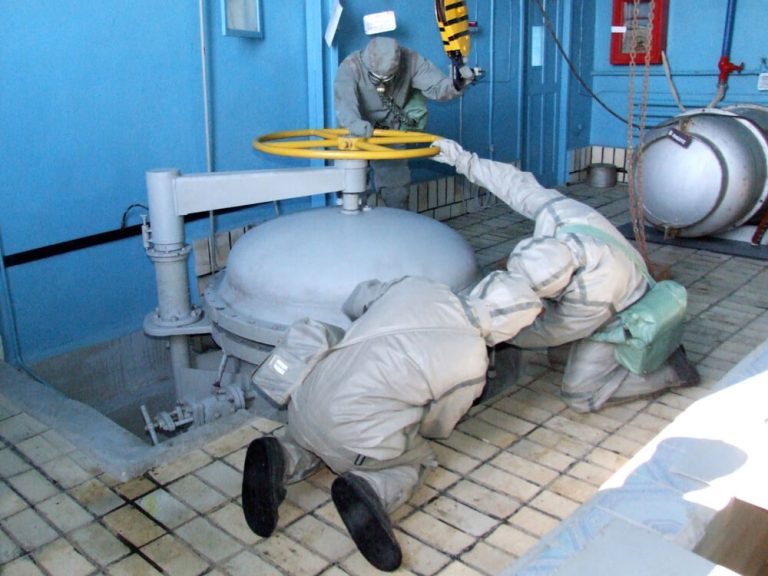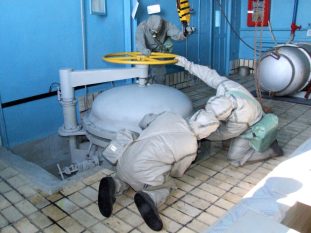 A personal injury lawsuit seeks damages for injuries that a negligent actor caused to individuals. It includes those who experience a physical and economic loss due to someone's negligent behavior. Thus, an oil company that pollutes a water channel that affects the health and property values of homeowners along the canal may owe compensation to those harmed. Plaintiffs in personal injury lawsuits must prove that the polluting chemicals or conditions caused their physical injuries and property damage.
On the other hand, a factory owner who fails to provide protective gloves, masks, and other equipment to safeguard employees against toxic fumes or skin injury may owe compensation to their workers through workers' compensation insurance benefits. In some cases, a worker may also have a personal injury claim. The workers' compensation claim is against the employer who failed to protect employees, but a third party may also be responsible for a worker's injuries. Perhaps, for example, from chemical exposure to toxic fumes from an air conditioning unit that a third party negligently installed at work.
Injuries due to faulty products or packaging may be a different story. In product liability lawsuits, the defendants are typically product manufacturers, designers, distributors, and retailers. Injured plaintiffs must prove the product's design, manufacture, or packaging (no warnings for dangers) caused injuries while using the products as expected.
Learn About Your Compensation Options with our Chemical Exposure Lawyers in Monmouth County, New Jersey
Toxic chemical lawsuits have unique challenges. You may have difficulty linking your illness to chemical exposure, especially since symptoms often appear long after the exposure. In addition, many plaintiffs fail to report potential dangers, take pictures, and document negligence. When attempting to recover compensation for chemical exposure injuries, you often face big businesses with the financial capability to mount massive defenses.
Despite such challenges, our experienced personal injury and workers' compensation lawyers at Chamlin, Uliano & Walsh have advanced knowledge about toxic chemical exposure cases. We know the complexities of how to conduct investigations, discovery, and negotiations with insurers who cover businesses for liability or workers' compensation, as well as defendants' attorneys, who dedicate their time and efforts to undermining your claim's validity and true value. We can help you gather evidence and build the most solid foundation for your claim.
Contact the distinguished chemical injury lawyers at our Monmouth County firm if your injuries are from toxic chemical exposure. We will provide you with more information about your rights and legal options and discuss how we can assist you in working towards a positive recovery in Freehold, Asbury Park, Hazlet, Holmdel, Long Branch, Middletown, Wall, and throughout Monmouth County and Southern New Jersey. Call 732-440-3950 or complete our online contact form for a free consultation today.
---