Electrocution Injury Attorneys Monmouth County, NJ
Protecting Clients Across Wall, West Long Branch, Freehold, Ocean County, Red Bank, Asbury Park, Ocean, Eatontown, and Monmouth County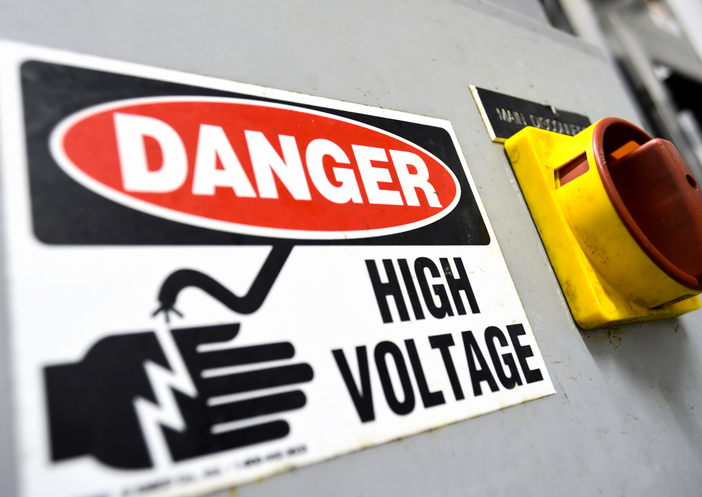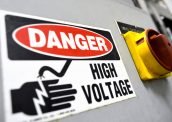 Everyone experiences some form of electric shock in their day to day life, from touching your metal car at a gas station to dragging our feet along the carpet in our family home. Electricity is also surrounding us at all times, powering nearly everything we do. We rarely consider the true destructive power of electricity until it is too late. If you or your loved one has sustained a serious injury as a result of electrocution, you may be entitled to financial compensation.
The personal injury attorneys of Chamlin, Uliano & Walsh have decades of experience serving clients injured by electrocution in our local New Jersey communities, including Red Bank, Freehold, Wall, West Long Branch, Eatontown, Ocean, Ocean County, Asbury Park, and the greater Monmouth County area. We are dedicated to helping our clients recover full and fair compensation for their injuries through personal injury and/or workers' compensation claims.
Call our office today to speak with a member of our legal team in a free and confidential consultation regarding your electrocution accident, injuries, and the potential for financial compensation.
Red Bank Construction Accident Lawyers Discuss Electrocution Injuries
According to the U.S. Occupational Safety and Health Administration, electrocution is one of construction's "fatal four", meaning that it is amongst the top four causes of fatal accidents for construction workers. Amongst fatal construction accidents, about nine (9) percent involve electrocution. Live electrical wires are an everyday hazard on construction sites, including both suspended wires and those which are buried underground.
While direct electrocution is the primary concern on the job, electric shock may also cause workers to become injured by falling from heights or being burned as a result. Common examples of dangerous situations are when employees are working at heights, including operating cranes or climbing ladders, where live power lines are present.
If you or a loved one has suffered an injury due to electrocution on the job, our Red Bank lawyers are here to review your options including personal injury and workers' compensation claims.
Freehold Personal Injury Attorneys Identify the Dangers of Electricity
Electrical accidents are unique in that they can cause a wide array of dangerous and entirely different situations. With extreme temperatures and volatile behavior, electricity can go from benign to dangerous very quickly in the following ways:
Burns – a common result from electrical shock and can be associated with electrocution, arc burns, or contact with overheated materials
Electric Shock – electricity itself can damage internal organs, wreak havoc on the central nervous system, and even lead to death
Arc Flashes – Energy can sometimes spark into the atmosphere, creating an arc flash or arc blast which can reach temperatures in excess of 35,000 degrees Fahrenheit. This is generally due to gaps in high voltage equipment
Fires – faulty wiring, damaged or worn down electrical outlets, other issues with cords, and more can all lead to fires
Explosions – as electrical shock can cause sparks, flammable materials or gases have the potential to ignite and explode
Recommended First Steps After an Electrocution Accident in Monmouth County
There are a few dos and don'ts when it comes to actions in the immediate aftermath of a serious injury. When it comes to electrocution, these can be even more critical as symptoms of your injuries may not be immediately obvious to someone who is not a medical professional. Which leads us to step one:
See a doctor as soon as possible. This is a positive step you can take after sustaining any injury in order to begin the process of getting well. In the realm of personal injury claims, it is also important to get a diagnosis from a medical professional to prove the extent and exact nature of your injuries. Many electrocution injuries occur beneath the skin and are not obvious to the layperson.
Do not sign any paperwork. Insurance companies will try to tempt victims with lump-sum settlements to settle their claims quickly and cheaply. Offers may also include asking the signors to waive legal rights to future actions.
Contact a personal injury attorney. In order to protect your legal rights and secure your financial future, it is always a good idea to acquire the services of a qualified and experienced personal injury attorney after sustaining an electrocution injury
Contact our West Long Branch Electrocution Accident Attorneys Today
At The Law Office of Chamlin, Uliano & Walsh, our experience extends to representing both claimants and defendants for personal injury and workers' compensation claims. One of our partners, Kenneth Chamlin, was formerly the Chairman of the Monmouth County Workers' Compensation practice division. We use our experience and our intimate knowledge of personal injury law to seek full and fair compensation for our clients as we have been doing successfully for those in New Jersey towns such as Ocean County, Eatontown, Freehold, Red Bank, West Long Branch, Wall, Asbury Park, and all of Monmouth County.
Call us today at our West Long Branch offices by dialing (732) 440-3950 or contact us online for a free and confidential consultation regarding your personal injury or workers' compensation claim as a result of an electrocution injury.