July 19, 2022
Depending on the Circumstances, You May be Entitled to Compensation for Eye Injuries at Work or While Performing Your Day-to-Day Activities in New Jersey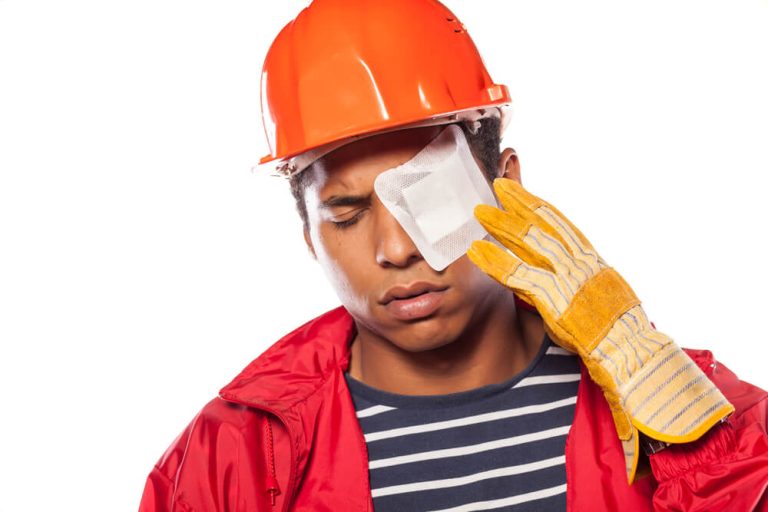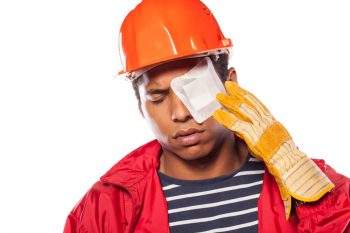 The loss of vision is a traumatic event causing a dramatic loss of quality of life. Any injury to your eyes, either at work or outside of your job, needs to be seen by a medical doctor immediately. You'll want to explore claiming compensation for you or your loved one who has endured an eye injury in the workplace or if you suspect that an employer or someone else may be responsible. You need to know that there's a big difference between the legal process for an injury at work or outside of work in New Jersey. An injury on the job falls under workers' compensation laws, while outside of work the laws applicable to personal injury claims are in effect.
We'll explore the two scenarios and also show you that sometimes both a workers' comp and a personal injury claim are valid. The lawyers at Chamlin, Uliano & Walsh have the diverse experience to evaluate your situation and discern whether two claims and two ways of gaining compensation for all that you've endured are valid. Whether you have grounds to pursue workers' compensation solely, or you have just cause to take legal action through both a workers' comp claim and personal injury litigation, our skilled New Jersey eye injury attorneys are well-versed in both realms of the law and thoroughly prepared to assist you. Contact one of the experienced lawyers at Chamlin, Uliano & Walsh for a free consultation about your eye injury today. You can reach us online or by calling 732-440-3950 for guidance and support.
Most Common Causes of Workplace Eye Injuries
More than 2,000 eye injuries occur on the job each year in the U.S., according to The National Institute for Occupational Safety and Health (NIOSH). This means that more than five people per day suffer an injury that could lead to total or partial vision loss. An injury can happen to anyone, but workers in the construction trades, electrical, carpentry, welding, and the manufacturing field are at greater risk. Also at risk are people in laboratories and in the computer data industry. The most common eye injuries are:
Debris: Even small dust particles can cause injury. Add to that the array of other particles on a construction site that can cause damage: bits of metal, bits of wood, shattered glass, or welding sparks.
Blunt force: When an object hits the eye, the eye can be torn, or bleeding can start within the eye. The retina can detach, the optic nerve can be damaged, and the bones surrounding the eye can be fractured. Any of these can cause loss of vision. 70% of construction site eye injuries are from contact with machinery or equipment.
Chemicals: When chemicals are mishandled, spills or backsplash can cause serious eye damage. This can happen on the job, at the home, or in your daily life in other locations.
Allergies: Items like paint and chemicals used in manufacturing or cleaning can cause the eye to have an allergic reaction. And something seemingly minor—a co-worker bringing food like nuts, shellfish, spices—can cause severe allergic reactions resulting in conjunctivitis. A worker may need time off to recover vision fully.
Light: Lighting is essential for workplaces, in various forms: sun, incandescent light, laser, or fluorescent. But overexposure to any of these kinds of light can result in damage or disease, like cancer or cataracts.
Computers: Most jobs today involve the use of a computer. But looking at one all day can result in migraine headaches, feelings of nausea, eye strain, fatigue, or vertigo.
Actions Employers Should Follow to Protect Their Employees from Eye Injuries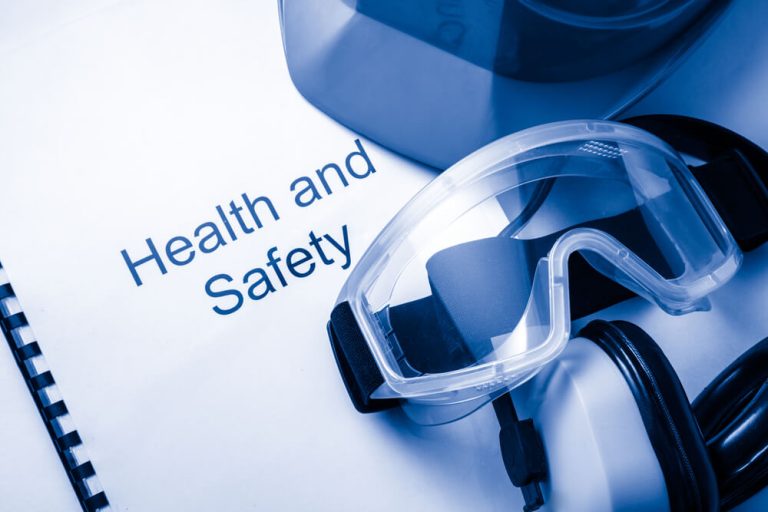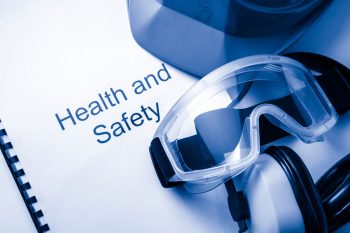 By law, employers must provide an environment free from unnecessary risks of hazard. Eye safety is one of the important considerations in safety policies on the job. The Occupational Safety and Health Administration (OSHA) says employers must provide:
Safety glasses that include shields on the sides also
Training in eye safety and protection
Guards on machines that reduce the likelihood of airborne debris
Hard hats to protect against blunt force
Training in how to handle chemicals safely
Stations where eyes can be washed in emergencies
Protection for eyes from ultraviolet light if the worker has long term exposure to the sun
Breaks are scheduled for workers on computers to reduce eye strain.
Tips for Your Own Eye Protection on the Job
All workplaces have risks of eye injury. In addition to what your employer does to reduce the risk, you can also:
Heighten your awareness of what's going on around you
Store chemicals safely
Be positive that powerful tools work properly
Make sure there's a well-equipped first aid kit for eye injuries
Wear protective glasses.
All of the above could help you and your coworkers from being injured.
What to Do in Case of Eye Injury on the Job
Even if you're cautious, an injury can still happen. It's vital that you do the following to receive workers' comp benefits:
Get medical help immediately. Don't procrastinate—for the sake of both your vision and your compensation.
At your first opportunity, tell your supervisor or Human Resources about the accident.
Keep all your medical records. This includes records for medications and ongoing treatment.
Fill in and file your employer's workers' comp insurance forms.
Sometimes workers are tempted to think that their eye injury will improve all by itself. But procrastinating on getting treatment can have huge negative consequences. Don't procrastinate on filling out the forms either. There are deadlines by which you must file the forms or lose compensation automatically.
Eye Injuries Happening Outside of the Workplace
Eye injuries don't just happen in factories or construction sites or offices. They often happen outside of those settings as well. Some common causes are:
Car accidents that inflict blunt trauma on the eye, or trauma to the head
Medical malpractice, including Lasik surgery that fails
Contact lenses or eye solutions that were wrongly prescribed or defective products
Ultra-violet rays in a tanning salon.
When you're in an accident that causes trauma to your head, some of the effects it can have on your vision include:
Greater sensitivity to glare and light
Double vision or blurred vision
Problems focusing your eyes on small type
Headaches when you use your eyes extensively for a task, or an ache in your eyes
Reduced vision
Problems with tracking with your eyes
In cases like these, outside the workplace, you can potentially pursue a personal injury claim to compensate you for lost wages, pain and suffering, loss of vision, and other types of economic and non-economic damages. With this in mind, it's of the utmost importance that you seek an eye doctor after any of these events because you will need to formulate a claim that convinces the court. It can be difficult, if not impossible, to prove a personal injury case unless you have a doctor's report.
Do You Have a Workers' Comp and Personal Injury Claim for Eye Injuries while Performing Your Job Duties?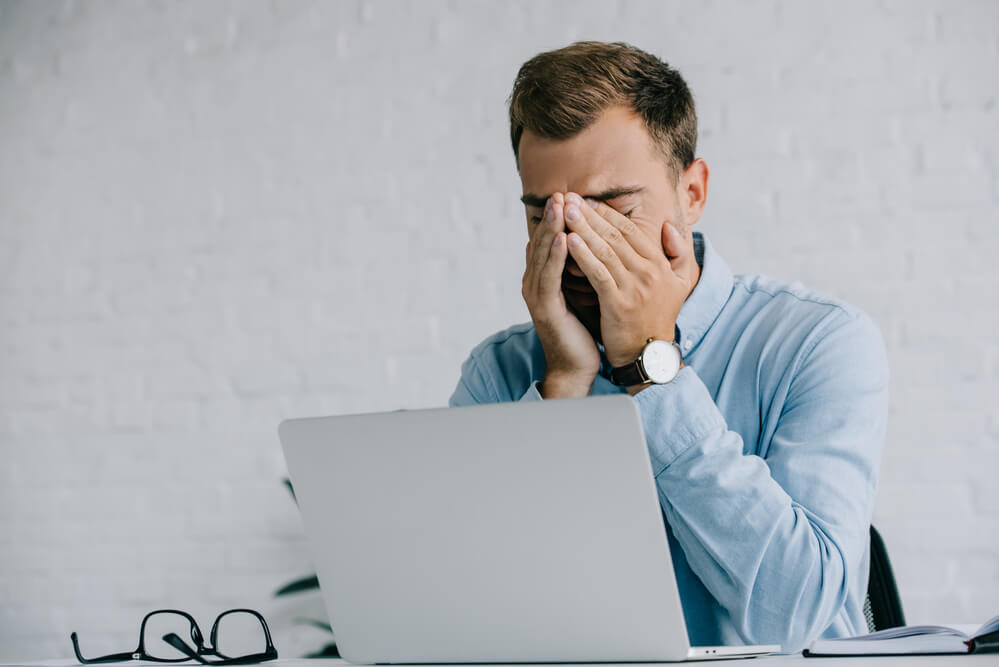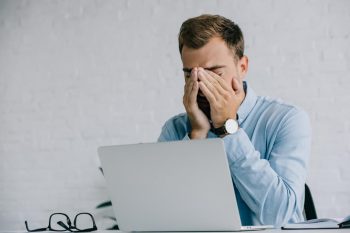 A workers' compensation claim is very different from a personal injury claim, but in certain cases both can be pursued and won. The biggest difference between the two types of claims is the notion of "proving fault."
There is no requirement to establish liability when an injury occurs at work. You are entitled to benefits regardless of who was at fault if you are hurt on the job or while doing duties linked to your job. Even if your employer believes you are to blame for the injury, you are still entitled to workers' compensation benefits in the vast majority of cases. One warning: Your employer's workers' compensation insurer may attempt to reject your claim if you were using alcohol or drugs at the moment.
In exchange for the immediately paid-out benefits of a workers' comp claim, you give up the right to bring a personal injury lawsuit against your employers or a co-worker for any extra damages, such as pain or suffering. There is a trade-off between having a nearly guaranteed paycheck and medical coverage and being unable to bring a personal injury lawsuit against an employer, where the rewards could be bigger. Although this applies in most situations, there are exceptions.
You may be able to file claims for both workers' comp and personal injury in the following situations:
If the injury was caused by the negligence of a third party. This could be another company, a subcontractor, or another person who caused the accident. The difficulty is in proving that the injuries were caused by this third party, that it was at fault or was negligent so as to cause your injuries.
Employers in New Jersey are required by law to carry workers' compensation insurance. If the employer fails to do so, however, the injured worker is allowed to file a personal injury claim.
Your injury involves a defective product, so you can file a claim against the manufacturer.
You can prove that your employer's conduct was plainly likely to cause injuries.
The actions that caused the injury involved an intoxicating or illegal substance.
Only a highly experienced lawyer can accurately determine whether or not an eye injury case is both a personal injury and a workers' comp claim, so seeking a legal review of your case and talking with an attorney about your options should be a top priority.
Contact Our Monmouth County Eye Injury Lawyers for Help Pursuing Your Claim
If you or a loved one is overwhelmed by the process of filing a workers' compensation claim, you are having trouble getting your worker's compensation claim paid, you have an eye injury outside the workplace, or you think you have a combination case, contact Chamlin, Uliano & Walsh for help. Don't jeopardize your chances for receiving full compensation for all that you've endured by delaying your call for a free consultation as soon as possible. With local offices in Monmouth County for over 50 years, we have been representing victims of eye injuries and other serious injuries in Middletown, Red Bank, Wall, Colts Neck, Long Branch, Rumson, and throughout Southern New Jersey.
If you've had a workplace eye injury or loss of vision, or injured your eyes due to an accident or defective product in New Jersey, contact us for a free consultation today online or by calling 732-440-3950.
---