September 28, 2023
Our Fireworks Injury Lawyers Highlight the Significance of Prioritizing Safety Measures and the Process of Establishing Responsibility in Fireworks Accident Cases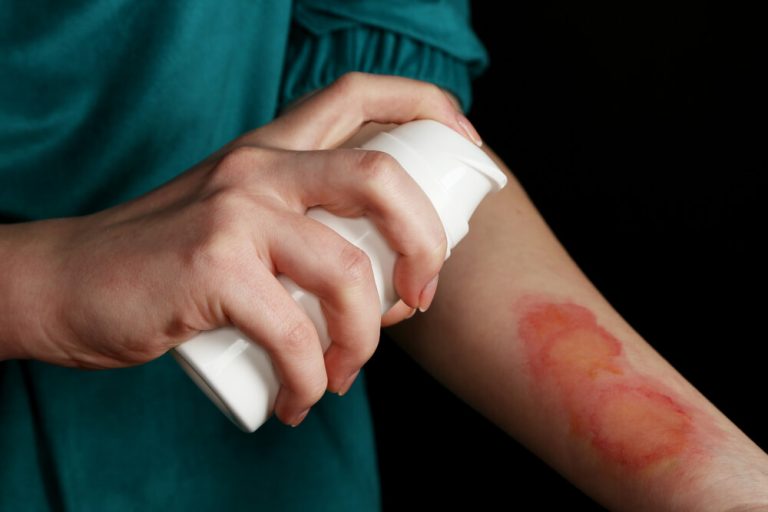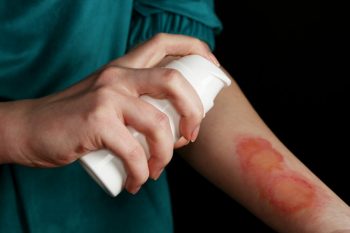 There is much to celebrate in this country, and many of us like to do so with fireworks. However, when it comes to fireworks, there are certain precautions that absolutely must be taken to ensure that everyone stays safe. Even when such protective measures are in place, accidents can happen. Fireworks accidents can cause severe damage and injury. If you have been injured in a fireworks accident due to someone else's negligence in New Jersey, you have the right to recover financial damages for your injury. Contact our team at Chamlin, Uliano & Walsh to speak with an experienced fireworks personal injury attorney today.
Who is More Susceptible to Fireworks Injuries?
Young people and adolescents have a much higher rate of getting injured in a fireworks accident than adults because they often are unaware or unobserving of fire safety precautions. Additionally, men are more than twice as likely to be injured as women. For example, in July 2023, two Sussex County men and one woman were charged with starting a fire the night before July 4 after their launch of commercial-grade fireworks on a homemade barge went awry. All three were injured, one severely.
What Rules Govern the Use of Fireworks in New Jersey?
According to the New Jersey Division of Consumer Affairs, "it is unlawful to sell, possess, or use fireworks, other than certain sparkling devices and novelties, without a valid permit." New Jersey and federal law bans the personal use of commercial-grade fireworks without a permit. While 49 states, including New Jersey, allow the personal use of certain fireworks, Massachusetts bans the sale of all fireworks.
What Typically Leads to Fireworks Accidents?
There are two primary causes of fireworks accidents. The first is that users do not properly follow safety and usage instructions. This causes a serious hazard for the user and surrounding people and property. The other cause of fireworks accidents is faulty fireworks. Poorly manufactured or defective products can result in devastating consequences.
Injuries Commonly Linked to Fireworks Accidents
Fireworks accidents can cause various injuries. The most common fireworks injuries are burns, blisters, bruises, concussions, broken bones, and even limb loss.
Fireworks Injury Prevention Strategies
There are several ways to protect yourself and those you love from fireworks-related injuries. The first is to not allow children to handle fireworks and to supervise adolescents closely if you decide to give them permission to use fireworks. Never handle fireworks while under the influence of drugs or alcohol. Also, be extra mindful of how and where you set up fireworks. While preparing for a fireworks launch, ensure that there are no fire hazards around. Do not handle fireworks facing another person, property, or yourself. Do not handle fireworks with your bare hands, and make sure you use protective eyewear when handling fireworks. Make sure that used fireworks are properly deactivated by submerging them in water for a few hours.
Steps to Establish Liability for Injuries Involving Fireworks
If you are involved in a fireworks injury accident, you could have the right to recover financial damages for your injury. In order to recover damages, you must prove the negligence of the responsible party. Negligence can be proven by showing that the fireworks were improperly handled or maintained, that hazardous weather and placement conditions were not taken into consideration prior to launch, or that the product was faulty. Fireworks accidents can call on personal injury law when someone else's negligence is involved, or product liability law when the product itself contained defects.
Talk to Our Monmouth County Fireworks Injury Attorneys about Your Options after a Fireworks Accident in New Jersey
If you have been injured in a fireworks accident, your primary concern is recovering physically. However, there are also substantial financial costs associated with such an injury, including medical expenses, out-of-pocket care costs, lost wages due to necessary time away from work, and even pain and suffering if the accident causes damage to your quality of life. When it comes to recovering these damages while resting and recuperating, you need the support of a skilled fireworks injury attorney.
Our team at Chamlin, Uliano & Walsh thoroughly investigates the circumstances of an accident to determine fault and build a strong case for financial settlement. We're also willing to file a lawsuit if the responsible party does not accept responsibility and settle. We act in your best interests and on your behalf throughout the process. Contact us today at 732-440-3950 if you've been injured in a fireworks accident in Middletown, Freehold, Asbury Park, Red Bank, Long Branch, Holmdel, Rumson, Belmar, Manasquan, and neighboring Ocean and Monmouth County towns. We're ready to get to work for you.
---