June 24, 2022
Amputation Injury Lawyers in Monmouth County, New Jersey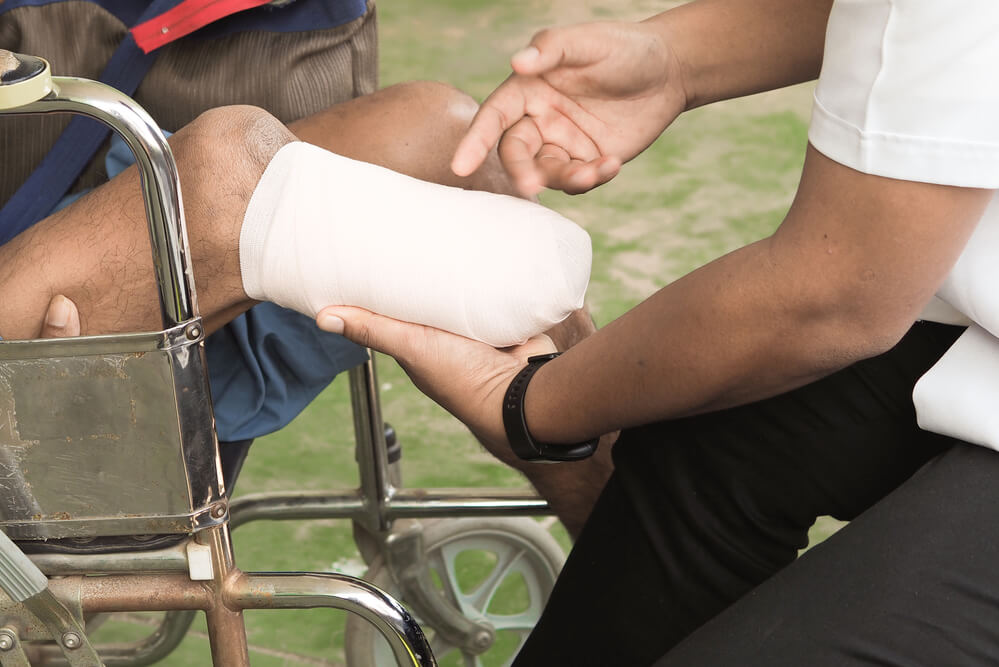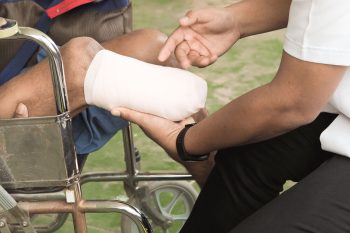 We move through the world to ensure that our physical, mental, and emotional bodies are well cared for. In this fast-paced world, there are a number of stressors that can impact us in unseen ways, causing long-lasting trauma. There is little trauma; however, that is as blatantly and intensely drastic as a physical injury affecting your ability to move through the world as you once were able to. Injury accidents that cause or require the amputation of a limb are one such trauma requiring a complete overhaul of life perspective and navigation of one's life journey. The immense physical and psychological consequences of amputation injuries can be further compounded by financial demands and losses due to a permanent disability. For these reasons and more, it is essential to consult a talented personal injury lawyer who can investigate and knowledgeably execute every step in the process of building your case for top compensation.
The seasoned personal injury lawyers at Chamlin, Uliano & Walsh are committed to assisting our clients with obtaining the truest representative value of their limb loss and the enormous impact it will have on the rest of their lives. The lawyers at our firm have helped countless injured clients in and around Monmouth County, New Jersey. We have more than 50 years of experience advising and assisting clients in personal injury claims, including but not limited to car accidents, motorcycle crashes, construction site accidents, and incidents involving pedestrians hit by vehicles. For a free consultation to assess your case and discuss the potential legal options that may be available to you, call our West Long Branch office at 732-440-3950 or use our online form.
Understanding Amputation and the Different Types
According to Orthotics and Prosthetics in Rehabilitation, a traumatic amputation is an injury to an extremity that causes or results in the loss of a limb or a part thereof. While some amputations occur as the result of traumatic injuries, some are completed procedurally in service of one's health. The Cleveland Clinic discerns the types of amputations as above-knee amputation, in which part of the thigh is removed, in addition to the knee, lower leg, and foot; a below-knee amputation, in which the lower leg is removed beneath the knee; an arm amputation (above or beneath the elbow); a hand amputation; a finger amputation; a foot amputation, by which part or all of the foot is removed; and a toe amputation, removing only one or more toes.
Physical and Psychological Consequences of Losing a Limb
Those who lose a limb traumatically suffer a host of physical and psychological symptoms. Physically, amputees can suffer joint and tendon pain, as well as circulatory system issues and poor lymphatic drainage. In addition, in what is a physical and psychological effect of limb amputation, victims and recipients of amputations often suffer from fatigue and severe lack of energy.
For all amputees, but especially those who have lost a limb traumatically, post-traumatic stress disorder can be a persistent psychological symptom. Victims of PTSD often suffer from insomnia, depression, flashbacks, headaches, sympathetic nervous responses to loud noises or other triggers, nightmares, and even physical symptoms. Depression is a symptom that often affects amputees regardless of how they lost a limb, as processing the change to one's life and capacities can take a marked toll on a person.
Common Causes of Traumatic Amputation
Traumatic amputations are often caused by workplace injuries, especially in industries with large machinery. Factories, construction sites, and farms run the risk of becoming the site of a traumatic amputation because of the heavy machinery and power equipment used. In addition, motor vehicle accidents can cause traumatic amputations, particularly when impact crushes the vehicle, trapping legs or arms, or when a body is thrown from a vehicle. Or, even a defectively designed or produced product such as a power saw can cause a traumatic amputation. This can also occur if the manufacturer has failed to properly provide safety instructions or if the equipment malfunctions.
Possible Compensation After Loss of a Limb Caused by Someone Else's Negligence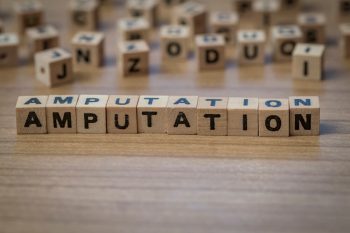 When a person suffers amputation due to the negligence of another party, the victim may be entitled to receive financial compensation for their injuries. Since such a catastrophic injury can have drastic effects on the victim's life and trajectory, compensation can be vast. This includes all medical expenses, physical therapy and other rehabilitative procedures and therapies, prosthetic limbs, lost wages, lost future earning potential, and non-economic pain and suffering.
If the accident causing the amputation happened at work, the victim may have a claim seeking workers' compensation. To determine how best to be compensated for the lifelong impact of an amputation injury on you and your family in New Jersey, it is imperative to contact an experienced personal injury lawyer who can confidently fight for the financial award you are entitled to.
Contact Our West Long Branch Loss of Limb Attorneys to Pursue Your Claim for Just Compensation
Have you lost a limb due to a traumatic accident caused by someone else's negligence? Our skilled personal injury lawyers at Chamlin, Uliano & Walsh can ensure that all necessary evidence and documentation for your lawsuit is gathered and utilized to your greatest advantage, while you focus on healing. In developing a case for unintentional amputation caused by a traumatic injury, we can collect evidence from the scene of the injury, including police reports, eyewitness accounts, and any photos or documents that provide evidence of the specific cause of the accident injury. Our team can also take actions to prove your damages by gathering copies of your medical bills, rehabilitation statements by doctors, pay stubs, and income tax documents to show the difference in earnings before and after the event. We are prepared to complete a thorough investigation of how your earning potential and future needs will be affected, as well as consulting with the right experts to prove your justifiable amputation claim against those liable.
Contact us at 732-440-3950 for a free consultation regarding your loss of limb lawsuit, or send us a message to request to speak with a lawyer right away. Our firm is able to provide you with all the help and support you need while navigating this life-changing situation and the often intimidating legal process for achieving compensation. We represent traumatic amputation victims in Red Bank, Lavallette, Holmdel, Middletown, Belmar, Freehold, Long Branch, Asbury Park, and other Monmouth County, NJ communities. Let us help with ensuring that you are fairly and adequately compensated for the multifaceted ramifications of losing one of your limbs.
---