January 27, 2023
Drug Possession and Distribution Charges Committed by Juveniles are Not Taken Lightly in New Jersey.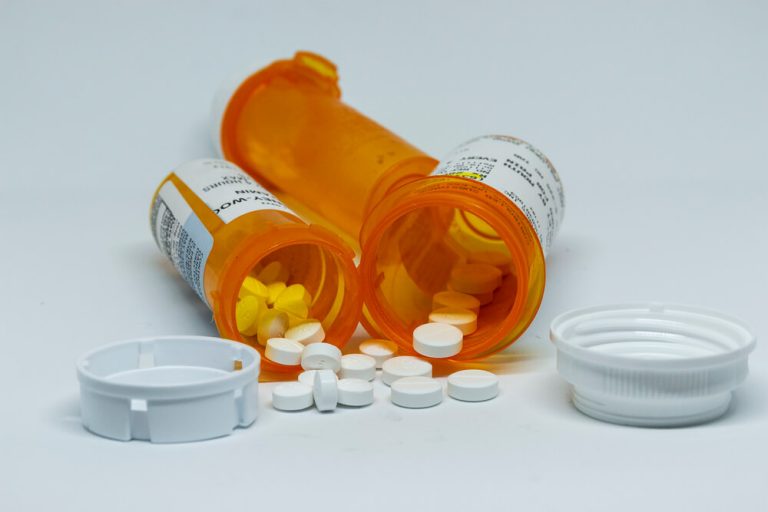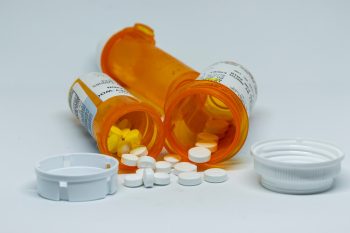 It is a surprise to no one that drug crimes are rising and have been doing so for the last decade. The latest shockingly common overdoses of fentanyl and heroin indicate the pervasive nature of controlled dangerous substances among adults and young people.  Drugs have penetrated schools and youth social activities in New Jersey and across the country. From parties to picnics, drugs permeate every corner of our lives.
New Jersey takes drug crimes very seriously, but in the case of juveniles, legislative approaches focus on rehabilitation for juvenile offenders rather than incarceration.  The juvenile court system wants to protect young offenders from the harsh realities of confinement while demanding accountability for their choices.  That doesn't mean that offenders won't have a juvenile record or won't experience time in prison, but the legal process for juveniles is markedly different from the adult criminal process. If your child has been arrested for a CDS possession or distribution charge, it is imperative that you hire a juvenile defense attorney as expediently as possible.
At Chamlin, Uliano & Walsh, we have more than five decades of experience serving clients in Middletown, Seaside Heights, Belmar, Ocean Township, Neptune, Holmdel, Howell, and other towns across Middlesex, Ocean, and Monmouth County. We understand your concerns and will commit all of our efforts to giving your minor and your family the best possible result. Call our office in Long Branch at 732-440-3950 for your confidential consultation.
Common Drug Offenses in Juvenile Cases in NJ
Actions such as possession of a controlled dangerous substance (CDS), possession of drug paraphernalia, possession of CDS with intent to distribute, distribution of drugs, driving under the influence of of CDS, distribution of CDS within 1,000 ft. of a school, possession of prescription drugs, and obtaining prescription drugs by fraudulent means, frequently lead to CDS charges against minors in New Jersey.
What Happens When a Juvenile is Arrested for Drugs in New Jersey?
The police will take the minor into custody.  Any juvenile under the age of 11 cannot be detained unless the crime is comparable to a first or second-degree adult crime or if they are charged with arson.  Once the police have found probable cause, they will take the juvenile into custody, and the parents or guardians must be notified forthwith. The decision as to whether to detain the child is dictated by many factors.  Is the child a danger to themselves or others?  Do they have an extended and/or violent criminal history? What is their record of appearance or completion of court orders in prior cases? How old are they?
If the juvenile is remanded to custody, their initial detention hearing must convene within 24 hours of arrest. They are entitled to a probable cause hearing within two days of their arrest.  A detention review hearing must be held 14 days from the original hearing.  If detention continues, the detention hearings must be held every 21 days.  This is to ensure that the juvenile's rights are continually being monitored and to evaluate the status of their detention. Frequently, juveniles are released to their parents or guardians with a list of conditions as to what the juvenile can and cannot do, such as a curfew and limited trips out of the house or home detention, until their hearing date.
An adjudicator hearing is when the court decides whether the juvenile is guilty (has been found delinquent).  The juvenile will have a juvenile record if adjudicated delinquent. The judge will order a disposition and give the sentence.  A disposition may include a rehabilitation assignment that is used in lieu of incarceration.  If the crime is serious, the juvenile may be sent to a detention center, but the court sees detention as a last resort.
Potential Legal Repercussions For Juveniles Facing Drug Charges in NJ
To understand the charges and penalties for juvenile drug charges, it is important to discuss the classification system used by the courts to determine the alleged crime's severity.  In the New Jersey Controlled Dangerous Substances Act, drugs are categorized according to their possibility for addiction and whether or not they can be used in health instances.
Schedule I drugs have the most significant possibility of being abused and have no other use, such as medical treatment, or cannot be used safely even under medical supervision.    Drugs such as ecstasy, PCP, heroin, fentanyl, and LSD are examples of these kinds of drugs. Schedule II drugs include cocaine, Dexedrine, Adderall, Percocet, opium, methadone, and oxycodone which have a dangerously high level of psychological or physical addiction.  They also may have purposes for medical treatment but are legally used under severe restrictions. Schedule III drugs have a lower probability of physical dependence but elevated psychological dependence and have accepted medical uses. These drugs include Tylenol with codeine, ketamine, steroids, and testosterone. Schedule IV drugs include Valium, Ativan, Ambien, Tramadol, and Xanax.  These are used for psychological treatments and may have a low potential for abuse or dependency. Schedule V drugs are the smallest group and can be purchased OTC (over the counter) to treat diarrhea, cough, or common aches and pains. Products such as Lomotil, Lyrica, and Robitussin fall under this category.
Minors Charged with Possession of CDS
For a juvenile arrested on drug charges for possession of a CDS, the penalties would be more severe if there was an intent to distribute.  A simple possession charge is a third degree crime, and the juvenile can receive up to two years in a detention facility and a fine of up to $35,000.  Possession of Schedule I through Schedule IV substances such as heroin, cocaine, LSD, meth, anabolic steroids, and methadone all fall under this category.  Schedule V substances can result in a fourth degree crime carrying one year's detention and a $15,000 fine. This is typically due to possessing large quantities of cough syrup containing codeine. It is mixed with alcohol and a flavored beverage, producing a relaxed, high state.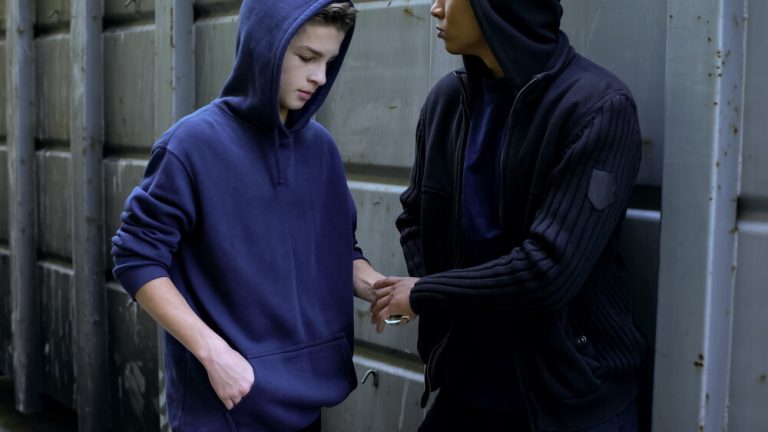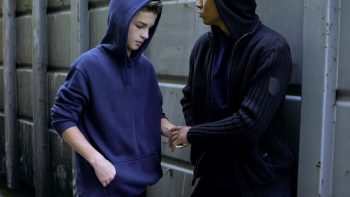 With less serious drug possession crimes involving minors, probation or alternative sentences are common, which means incarceration is doubtful.  This can change if the juvenile has other charges or has a lengthy criminal record.
Juveniles Accused of Intent to Distribute CDS
Overall, possession of CDS with the intent to distribute can bring more serious consequences.  Time in a detention facility and heavy fines will depend on the drug schedule, and the amount possessed. Some drugs are placed in categories of their own in terms of penalties.  The possession of five ounces or more of methamphetamine, heroin, or cocaine with intent to distribute is a first degree offense. A half-ounce to less than five ounces is a second degree crime, and a third degree crime is less than a half-ounce, all with the intent to dispense, distribute, or sell. Other than the drugs categorized distinctly under NJ law, a second degree offense includes any Schedule I or II CDS with the intent to distribute if the possession is of one or more ounces.  Less than an ounce is a third degree offense. Lastly, intent to distribute a Schedule III, IV, or V substance could result in a fourth degree charge.
Alternatives to Detention for Minors Adjudicated Delinquent of Drug Crimes in New Jersey
The court cases for juveniles are managed in family court.  The state of New Jersey prefers to focus on rehabilitation rather than the incarceration of juveniles.  This does not mean you will not go to a juvenile detention facility if you commit serious crimes.  Opportunities are frequently given to first offenders and those charged with non-violent crimes.  Some alternatives to detention are court-mandated therapy, curfew, community service, fines, probation, and drug education programs.
If Your Minor Been Detained for Drugs in Monmouth or Ocean County, Contact our Attorneys at Chamlin, Uliano & Walsh to Discuss Your Juvenile CDS Case 
It doesn't matter how old you are; getting arrested and facing drug charges can be frightening.  Your mind turns the worst-case scenario over and over in your head. You may be concerned about college, getting a good job, and buying a lovely house in the years to come.  You may feel as though your child's whole future will be ruined by this one thoughtless mistake.
At Chamlin, Uliano & Walsh, our lawyers recognize that every case is unique and will communicate with you at each stage of the process while defending your minor son or daughter.  Our vast knowledge and understanding of juvenile law in New Jersey allows us to help your family when needed. We all worry about our children, and our firm wants to ease your concerns as we go through this process together.
Don't wait a minute longer.  The sooner we get started, the faster we can provide relief for you and your family.  Call us at 732-440-3950 for your confidential consultation.  If you want to find out more about why we are the optimal choice for your juvenile drug case, send us an email to request to talk to an attorney today.
---