Monmouth County Juvenile Attorneys
Experienced Juvenile Criminal Law Team Defending Clients in Freehold, Neptune, Hazlet, Manalapan, Howell, and Holmdel NJ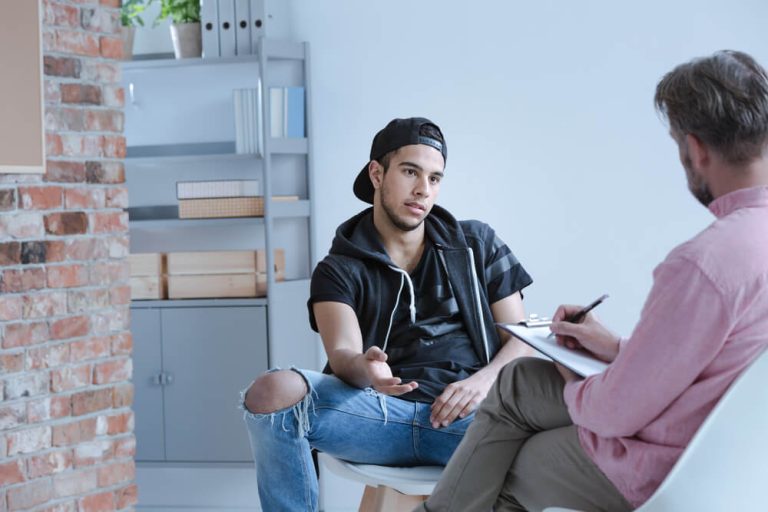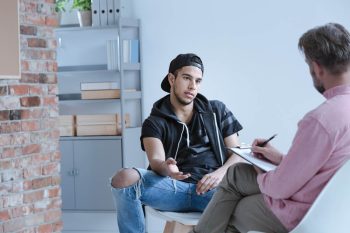 It is one of the most dreaded phone calls a parent receives; your child has probably been involved in a delinquent act and is in police custody. The juvenile is not under arrest, but there is a complaint. You have never experienced something like this before and are beside yourself with worry. Without a doubt, the first thing you should do is contact an experienced juvenile defense lawyer, precisely one from Chamlin, Uliano, & Walsh, before your child's future is permanently affected.
At Chamlin, Uliano & Walsh, we have successfully helped clients throughout Ocean and Monmouth County, New Jersey, such as Middletown, Rumson, Wall Township, Asbury Park, Manasquan, Red Bank, and Belmar. If you or someone you love is facing juvenile criminal charges, you can be sure that we will do our best to defend your rights, providing the tools and knowledge you deserve. Contact us online or call (732) 440-3950 today to discuss your case as we navigate through the possible options. We will be happy to provide you with a consultation, welcome you to our West Long Branch office, and guide you step by step in the juvenile criminal justice process.
Understanding the NJ Juvenile Correctional Process
The goal of the juvenile system in New Jersey is to protect and rehabilitate the youth rather than punish them. The proceedings are held in the Family Part of the Superior Court. The courts utilize education programs, treatment facilities, and other rehabilitation programs instead of juvenile detention facilities if possible.
Processing and Detention for Juvenile Offenses
Juveniles are any person under the age of 18 at the time of their arrest. The juvenile judicial process starts when a minor is accused of committing an unlawful act via a written complaint. A third party (usually a police officer) signs the complaint, and it is sent to Formal Court, where the intake workers will decide how the case should be managed. School administrators and probation officers can sign the complaint. Police officers can sign the complaint as a third party after interviewing witnesses or victims.
In many cases, the juvenile is taken into custody, processed at the police station, and then released to their parents or guardians. However, if the charges are particularly severe, there is a juvenile detention hearing called the Initial Detention Hearing, held no later than the following morning after the juvenile was detained.
The Juvenile Detention Hearing
This hearing is held no more than 24 hours after the juvenile has been detained. Its purpose is to determine whether the juvenile will stay in a detention center or be released on the promise of attending all court matters. It is held with the juvenile and their parents. If a complaint hasn't been made against the juvenile, they are released and free to go. If a second hearing is needed, it will be two days after the first hearing. If the juvenile does not have an attorney, a public defender will be assigned to their case.
The Judge will look at the severity charges and determine whether the offender can be left in the parents' custody who are willing to keep them under close supervision. After being detained, some juveniles will go to a juvenile detention facility until they can be evaluated. The Court will decide if they pose a danger to the public, are a flight risk, or return home. New Jersey never houses juveniles in the same facilities as adults are housed.
Suppose the juvenile is placed in a juvenile detention facility. In that case, another probable cause hearing is held to assure detention is the only viable option. There will be a hearing for two weeks to reevaluate the situation and every three weeks after that. The goal is not to keep juveniles detained. The law says that a juvenile cannot be placed in detention facility unless they are a danger to others or risk not appearing in Court. There are alternatives such as staying at home with restrictions on activities and associations or a release to a public or private facility (group home). It is important to note, if the child is under the age of 11, unless the charge is arson or another charge equivalent to a first or second-degree crime committed by an adult, they will not be detained.
Is There Bail for Juveniles in New Jersey?
Bail is not available for juveniles, but that is because most of the time, the child is released back into the custody of the family. This, of course, has to be determined when looking at a prior record, the seriousness of the offense, and any other relevant factors. That being said, even when put in a detention center, their case is reviewed frequently to see if changes can be made, and they can be released until trial.
Steps of a Juvenile Criminal Case in New Jersey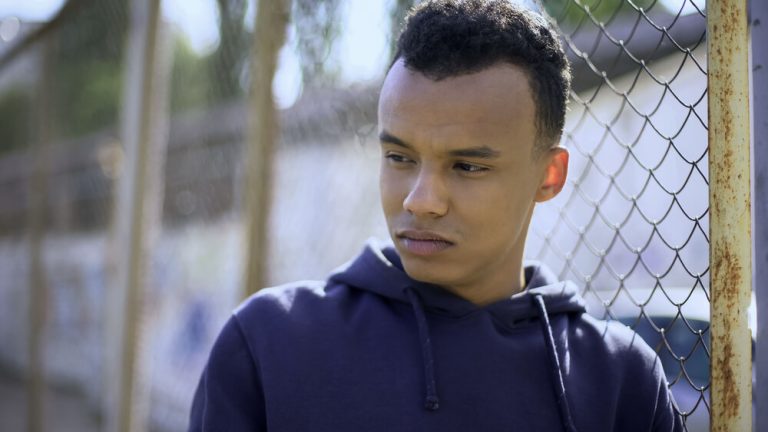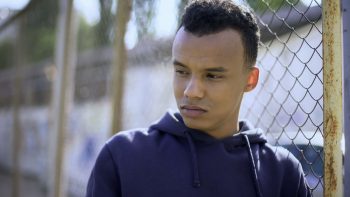 New Jersey offers several opportunities, as the government is more interested in rehabilitation and reform than punishment. One option is the JCC (Juvenile Conference Committee), a volunteer panel whose members are chosen by the Family Division Judge. The juvenile's parents, the juvenile, and the complainant (victim) voluntarily discuss the offense with the committee. As this is an informal setting, the committee does not decide the guilt or innocence of the juvenile. Still, they can recommend the resolution that can be made to aid in the juvenile's rehabilitation, such as counseling, evaluations, community service, or others. All the parties must be in agreement throughout the entire process. The committee sends the contract to the Judge, and if approved, the decision becomes a court order, and when completed successfully by the juvenile, the case will be dismissed.
Another option is the Intake Services Conference. It is managed by a Family Court Staff professional and works similarly to the JCC, except the process is handled from the beginning to the end by court staff and not volunteers. The conditions of the ICS and JCC last six months, and if they are completed, the case is dismissed.
A third option is the Juvenile Hearing Officer, who will decide guilt or innocence and send their recommendations as to the consequences of the decision to the Judge.
The final option is formal or counsel-mandatory proceedings in Juvenile Court, a part of the Family Division of the Superior Court, where the juvenile pleads guilty or not guilty, and a lawyer must represent them. If the family cannot pay for a lawyer, a form for a Public Defender must be completed. If the plea is not guilty, a trial will be held. The Judge decides the case as opposed to a jury. Likewise, the Judge will determine the disposition if the juvenile is found guilty. This is referred to as "adjudicated delinquent" in the juvenile court system.
Consequences for Juvenile Criminal Offenses
When it comes to sentencing, New Jersey allows for different paths to be decided based on the circumstances of each youth and the gravity of their offense. There are a variety of consequences, ranging from community service to serving time in a detention facility. The most extreme consequences are reserved for the more dangerous crimes or highest recidivism rates. Consequences in the juvenile system are referred to as dispositions. There are several kinds, including: probation, community service, paid reparations, Drug Court (close supervision/resources regarding drug use), counseling, residential programs, and substance abuse in treatment.
The least restrictive is receiving a verbal warning, paying a fine or restitution, community service, and counseling. Electronic ankle monitors and probation require the juvenile to be in certain places and avoid associating with certain people. For more severe cases, consequences such as house arrest, short-term detention facilities, or jail are used.
Aggravating and Mitigating Factors for Juvenile Case Sentencing
Aggravating factors are those which justify a stiffer consequence. Examples of aggravating factors include the juvenile's act being incredibly violent, predatory, or heinous with no provocation on the victim's part and the impact of the action on the victim, community, or public at large.
Mitigating factors are considered and add weight toward issuing lighter consequences. For example, if the juvenile is younger than 14, the offense was not violent, the motivation of the juvenile was not to harm, or they acted due to being provoked. Also, if they have no previous offenses, acknowledge the authority of the police and the Court, or are mentally disabled.
Most Common Charges Juveniles Face in NJ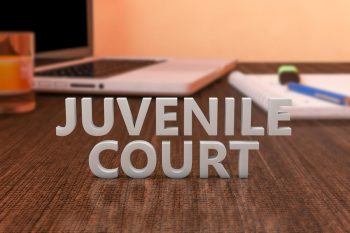 Theft is perhaps the most common. Shoplifting is a rite of passage for many juveniles and frequently, what is pilfered is not of great value, at least not in the beginning. The goal in New Jersey is to deter the behavior as promptly as possible by establishing consequences that are community positive rather than using detention as the only recourse. Assault is another common charge and can range from bullying and taunting to fighting or assaulting victims for other motives such as theft. Illegal purchases such as buying cigarettes or alcohol underage are prevalent among juveniles. Sometimes the juvenile will ask an adult to buy alcohol or cigarettes. Underage DWI offenses are also very common, frequently discovered due to a car accident. Inexperienced drivers impaired further by the effects of drugs or alcohol often have disastrous results. Almost 50% of charges filed against juveniles are related to status offenses such as not going to school, curfew violations, or displaying dangerous or violent behaviors in the home.
Contact Our Monmouth County NJ Juvenile Criminal Defense Lawyers for a Consultation Today
There is nothing worse as a parent than feeling that your child is in trouble and nothing you can do. The system moves so fast, and they talk about this hearing and that one; your head is spinning as you are still trying to figure out what happened. It would help if you had a lawyer right away who could show you the best way to help your child. Some say that Juvenile Court is nothing to worry about, but nothing could be farther from the truth. Trouble as a juvenile could mean your child will have difficulty getting hired or getting accepted into college.
If your child is facing juvenile charges, you are best advised to obtain legal representation immediately. Seek out the skilled juvenile criminal defense services of our attorneys at Chamlin, Uliano, & Walsh. We have over 50 years of combined experience and know what it takes to provide you or your child with the best representation possible. With local offices in West Long Branch, our firm helps clients in Middletown, Lavallette, Point Pleasant, Harvey Cedars, Ocean Township, and neighboring towns in Monmouth County, New Jersey.
Call today for your confidential consultation at (732) 440-3950 or contact us online.