December 6, 2019
Workplace Injury Attorneys serving clients in West Long Branch, Red Bank, Point Pleasant, Wall, and across the Jersey Shore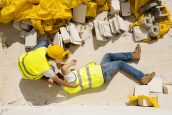 Anyone living and working in New Jersey knows how difficult it is to make ends meet.  Often, people work overtime or as many shifts as they can to pay bills, save money, and provide a better life for their families.  One workplace accident or injury can put you in dire financial straits and compromise all that you have worked for.  However, your employer may be responsible for any injuries sustained while at work and you may be entitled to worker's compensation.  Listed below are some of the more common workplace accidents. While the list is not exhaustive, it does demonstrate how injuries happen and who is often responsible.
1. Slips And Falls
Injuries from a slip and fall in the workplace can be as minor as a scrape, and as serious as a broken bone.  Nearly 30 percent of all workplace injuries occur due to slip and falls and many of the accidents could have been prevented. For example, many people in the workplace trip or slip due to the following:
Spills
Wet surfaces
Loose flooring, rugs, mats, tacks, or lack of surfaces appropriate to the condition of the flooring
Uneven flooring
Obstructed views
Poor lighting
Obstacles that deter safe passage
Many of these sources of accidents could be avoided if the company/workplace provided adequate housekeeping, maintenance, or supervision.  Additionally, adherence to proper workplace rules and regulations is often integral for accident prevention.
2.Machinery and Equipment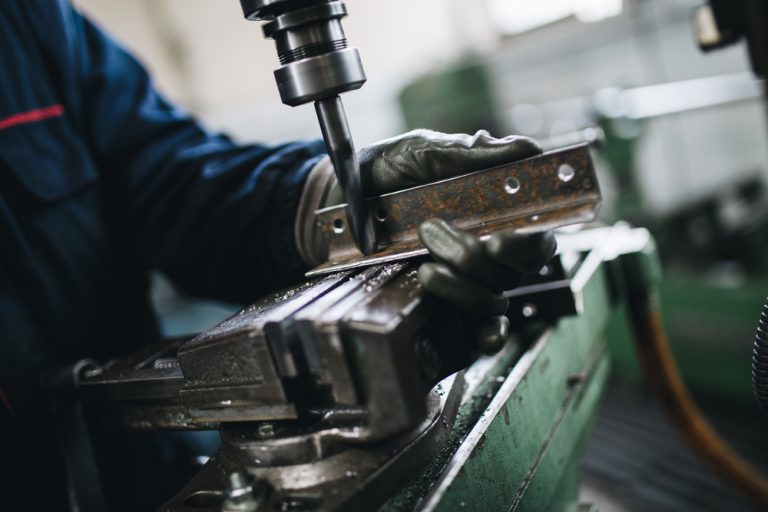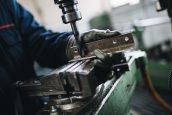 Another frequent, and often avoidable, workplace accident involves machinery and equipment. OSHA reported that machinery violations were among the top ten violations resulting in workplace injuries in 2018.  Additionally, machine-related injuries and falling objects are among the top four reasons for fatalities.  There are very basic things that can be done to avoid machinery accidents.  Often, machines are not properly guarded or inspected and this failure causes injuries and death.  Further, some machines malfunction and send objects flying through the air, only to be stopped by an unsuspecting employee.  Many accidents result in loss of limbs, death, broken bones, paralysis, or even a loss of one of the senses.
3.Transportation-Related Accidents
Some accidents are not caused by stationary objects such as machines, but rather, by moving machines like equipment, vehicles or trucks. A substantial portion of accidents involve motor vehicles or moving vehicles on construction sites and in other work settings. These accidents may involve being struck, run over, crushed, or falling from a vehicle.  Other transportation accidents may occur while a person is doing their job and traveling on the roadway, as opposed to in the workplace itself.
4.Fire And Explosions
Explosions and fires in the workplace cause respiratory issues, disfigurement, substantial burns and loss of movement.  Many accidents could have been avoided if certain rules were followed.  When people responsible for the safety of others cut corners, innocent people are often injured.  For example, failing to properly store combustible materials, or failing to properly install gas lines and piping can lead to severe injuries.
5.Overexertion and Repetitive Stress Injuries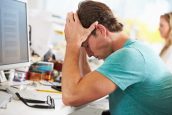 Employees also suffer injuries due to the nature of the job itself. Known as overexertion and repetitive stress injuries, these injuries occur workers are performing their jobs as expected. These injuries are usually musculoskeletal injuries. Back pain is among the leading injuries caused by repeated motion or stress. Contributing factors for these injuries include lifting heavy objects, pushing objects, carrying things, and repetitive movements inconsistent with a healthy work environment. Some of these injuries could be avoided with proper training, frequent breaks, and significant time allotted to the task instead of speeding up production.
Contact a Monmouth County New Jersey Work-Related Accidents Attorney Today
If you've been injured in a job site accident, in Red Bank, Point Pleasant, Wall, and across the Jersey Shore, you may be entitled to a financial recovery for your workplace injury, but time is limited. We'll help you understand your options, determine whether your case is workers' compensation or any other work-related issues, and we'll make sure you get the legal help you need.
At Chamlin, Uliano & Walsh, experienced attorneys have been helping protect the rights of injured workers. Our law firm is dedicated to recovering all the compensation you deserve after a job-site accident.
With our diversified experience, our team of legal professionals can ensure that you pursue all of the legal avenues that may be available to you. Call 732-440-3950 today for additional information or check our online application to discuss your rights to compensation.
---