June 16, 2017
In New Jersey, workers are protected from job-related accidents, injuries, and occupational disease by what is known as workers' compensation. All New Jersey employers not covered by federal programs are required by law to have workers' compensation coverage.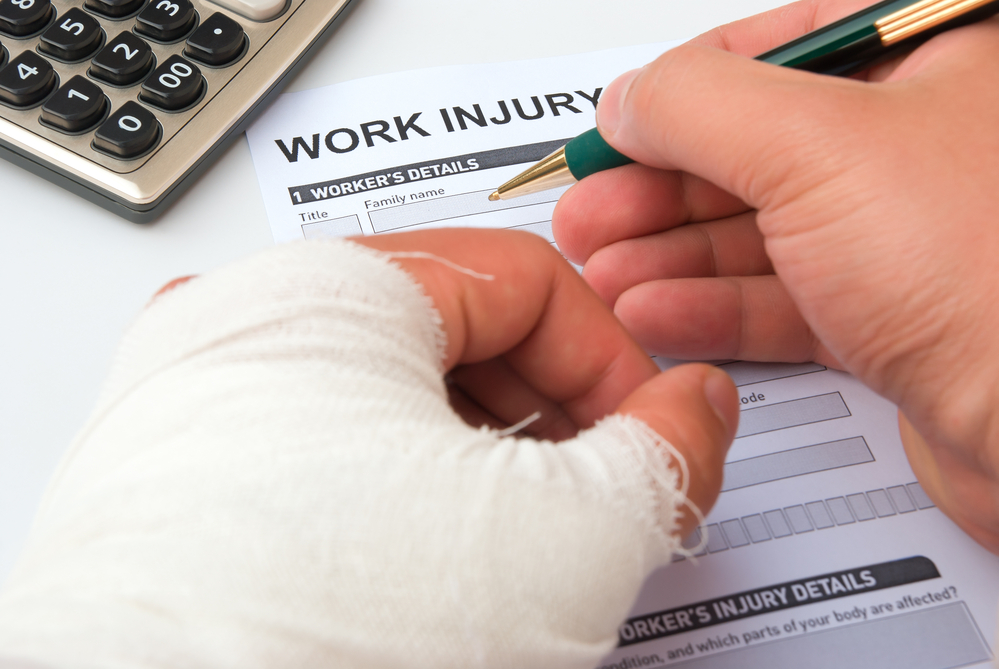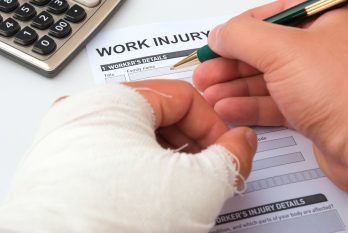 Workers' compensation provides medical treatment, wage replacement, and permanent disability compensation to employees who suffer work-related injuries, as well as death benefits for dependents in the case of a fatal, work-related accident. In order to receive workers' compensation, an injured party is not required to prove fault or negligence. However, in exchange for this no-fault coverage, injured parties may not seek punitive damages in the case of negligence such as pain and suffering.
Now that we have a better general understanding of workers' compensation, let's take a closer look at some common questions and issues regarding workers' compensation.
What Do I Do if I am Injured at Work?
If you have been injured in a work-related accident, it is important that you notify someone in a position of authority at your place of employment, be it a supervisor, foreman, personnel department, or a manager. This notice does not need to be in writing. It is also recommended that you speak with an experienced Monmouth County workers' compensation attorney to help you ensure you follow all of the necessary protocols and that your rights are protected and observed.
As we discussed in last week's blog, the statute of limitations also provides a clear deadline for filing for and receiving workers' compensation benefits, and it is important that you keep this in mind.
Where Can I Seek Medical Treatment for my Work Injury?
Under New Jersey workers' compensation law statute N.J.S.A. 34:15-15, employers and their insurance providers are given the discretion to choose the health service professionals which will provide care to the injured worker. However, if you believe this care to not be reasonable and sufficient for properly treating your injuries and restoring your health, you and your West Long Branch workers' compensation attorney may wish to file a Motion for Medical and/or Temporary Disability Benefits. This type of motion is given a very high priority, as your health may be at stake, and will be heard within 30 days of being filed.
Will I Receive Workers' Compensation?
When you file a claim for workers' compensation, either your employers workers' compensation carrier or the employer (if they are self-insured), will investigate your claim, and determine whether or not you are eligible for workers' compensation benefits. Should they decide against you, you and your Red Bank workers' compensation attorney may file a claim with the Division of Workers' Compensation and contest the findings.
Having an experienced Red Bank workers' compensation attorney to help you make your claim, and potential petition with the Division of Workers' Compensation can significantly improve your ability to successfully resolve your claim. Your attorney can help you gather and effectively present all of the necessary documents and evidence supporting your claim, and help ensure that your claim is given the thorough and complete review it deserves.
What Kind of Compensation Am I Entitled to?
Workers' Compensation claims will compensate for the injured party's medical expenses and treatment. If your injuries prevent you from working for more than seventy (70) days, you may also receive temporary disability benefits, equal to 70% of your average weekly income, until such time that it is determined that you have achieved Maximum Medical Improvement, and are under active medical care.
Contact a Monmouth County Workers' Compensation Attorney Today
At The Law Office of Chamlin, Uliano & Walsh, we have extensive experience helping clients across Red Bank, Freehold, West Long Branch, and the greater Monmouth County area to successfully recover workers' compensation for all manner of injuries.
Whether you have suffered from a workplace accident, or a repetitive stress injury or occupational disease, our firm is prepared to help you through the entire process, and represent your unique needs and concerns to insurance companies and employers alike.
To speak with one of our experienced Monmouth County workers compensation attorneys today in a free and confidential consultation, please contact us online or through our West Long Branch office at 732-440-3950.
---