May 14, 2019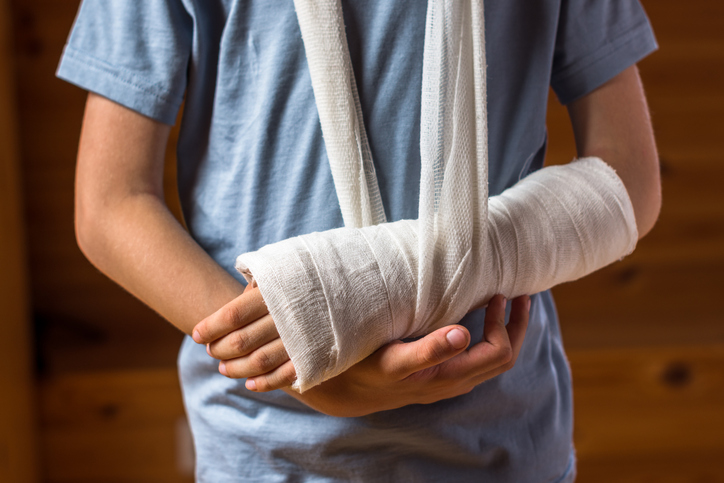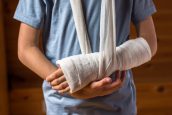 There are two different ways for an individual who is injured to recover compensation for their expenses, and potentially punitive damages as well; personal injury claims and workers' compensation claims. There are a number of differences between the two, and when an injured individual may qualify for one or the other.
The simplest way to define the difference between a personal injury claim and a workers' compensation claim is that a personal injury claim is based entirely on the negligence or fault of another party, whereas a workers' compensation claim requires no-fault, simply for the injured party to have sustained their injuries while performing any work-related task.
There are a number of other, more subtle differences between the two, which we will discuss further below.
Monmouth County Personal Injury Claims
A personal injury claim is applied for when an individual is hurt due to the reckless or negligent actions of another party. Some of the most common types of personal injury claims are car accidents, motorcycle accidents, construction accidents, ladder and scaffolding accidents, and product liability.
In a personal injury claim, the injured party can seek compensation for their damages, including medical expenses and lost income, as well as punitive damages commonly known as pain and suffering. In order for any personal injury claim to be successful, the injured party and their Monmouth County personal injury attorney will need to show the full extent of the injuries sustained (physically, mentally, and financially), as well as show how the reckless or negligent actions of another party specifically caused those injuries.
Personal injury cases often take several months and sometimes longer to resolve, which is why personal injury attorneys usually work on a contingency fee basis, meaning the lawyer pays for all of the expenses of the claims process, including hiring expert witnesses and consultants, and any court fees involved, and only require payment for their services when the personal injury case is successfully concluded. In New Jersey, contingency fees are capped at 33.3% of total recoveries for adults, while many other states have caps as high as 45%.
While personal injury cases require a burden of proof of fault and take longer as a result, they award much greater compensation totals than a workers' compensation claim, as punitive damages (which cannot be sought in a workers' compensation claim) often represent the largest portion of recoveries in any injury case.
Red Bank Workers' Compensation Claims
Unlike personal injury claims, workers' compensation claims require no proof of fault by another party. If the injured party sustained their injury while performing any work-related task, even if the injury was directly caused by their own actions, that injured party has the right to file a workers' compensation claim.
As part of the legal trade-off of not having to prove fault, an injured person may not seek punitive damages (pain and suffering) as part of their workers' compensation claim, only compensation for their medical expenses and lost income.
Workers' compensation claims generally take less time to resolve than personal injury claims but award a much lower amount of compensation.
Which Type of Claim Should I File?
There are many instances where an injured party may have the option of filing either a workers' compensation claim or a personal injury claim. For example, a person injured in an auto accident while making a delivery for their employer might be able to file either type of claim if they believe the other driver's actions were what lead to the accident. The injured party could file a personal injury claim against the reckless driver and their insurance company, or file a workers' compensation claim with their own employer.
Deciding which type of claim to file can be difficult, and often depends greatly on the exact circumstances, and the specific needs of the injured party. The best option for anyone who has been injured and wishes to seek compensation for damages is to speak with an experienced Monmouth County attorney who practices both personal injury and workers' compensation law. This attorney will be able to provide balanced and informed legal advice which a lawyer who only practices one type of injury law may not be able to provide.
Your Monmouth County injury attorney should be able to provide you with a clear understanding of your options, the requirements for filing both types of claims, and the likely outcomes of either type of claim, leaving you to make a much more informed decision.
Contact a Monmouth County Personal Injury and Workers' Compensation Attorney Today
At The Law Office of Chamlin, Uliano & Walsh, we have extensive experience handling personal injury and workers' compensation claims for clients across Red Bank, Freehold, West Long Branch, and the greater Monmouth County area.
Our personal injury team is lead by attorney Charles J. Uliano, who has the unique distinction of being both a New Jersey Supreme Court Certified Civil Trial Attorney as well as a Certified Criminal Trial Attorney. These certifications are individually held by no more than 2% of the active lawyers in the state, having both is a sign of Mr. Uliano's extreme dedication and skill to the legal profession.
Our firm believes that by keeping our clients involved and informed in the legal process, we can best secure the resolution they need for any legal matter, including personal injury claims and workers' compensation claims.
If you or a loved one has been injured on the job or as a result of another party's reckless or negligent actions, our firm is ready to begin protecting you and your family's financial and legal future. To schedule a free and confidential consultation with our firm regarding your potential personal injury or workers' compensation claim today, please contact us online or through our West Long Branch office at 732-440-3950.
Key Questions
How to Choose the Right Personal Injury Attorney for You
---