October 12, 2023
Exploring the Risks and Safety Steps Related to School Bus Transportation in New Jersey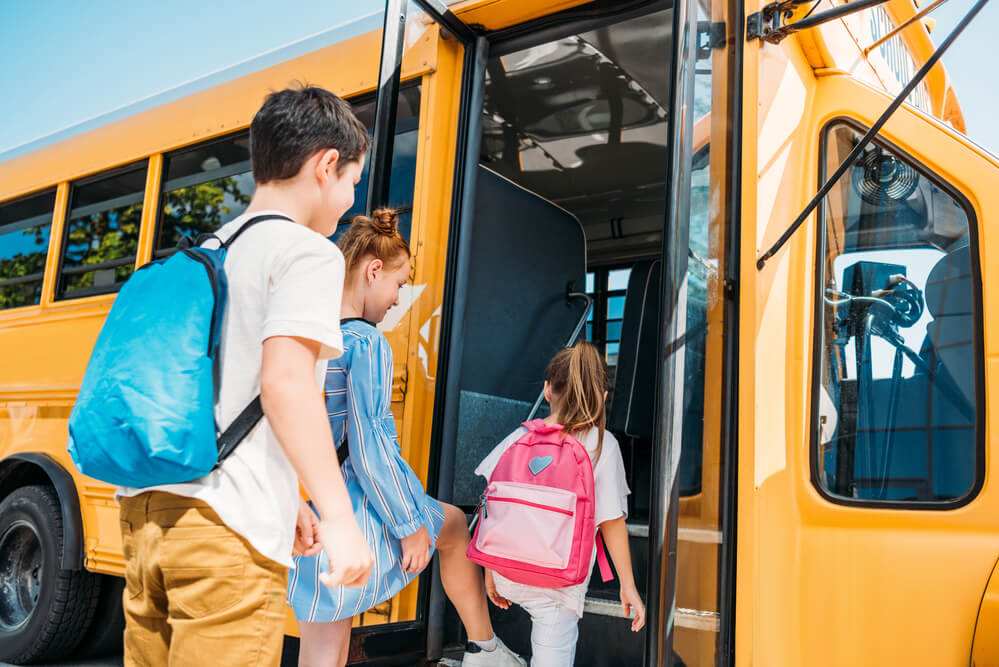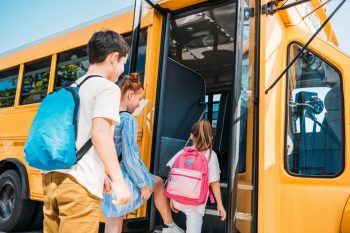 The first time you put your child on a school bus, you might feel some butterflies (or even call the school to confirm they arrived safely!), but as time goes on, the school bus ride becomes a regular part of your child's daily routine. Just like we all tend to take our safety in motor vehicles for granted, we usually assume that our children will arrive at school safely and without injury. Most of the time, that is exactly what happens.
However, despite safety regulations and precautions, school bus accidents can still happen. In fact, according to the Federal Motor Carrier Safety Administration (FMCSA), the majority of bus accidents occur on school buses, outranking transit bus or coach bus accidents. More than 17,000 children suffer injuries related to school bus accidents each year.
A recent accident in West Caldwell, New Jersey, involved an intoxicated bus driver who drove off the road and into a house, shifting the home's foundation. Fortunately, there were no children on the bus at the time of the crash because the bus driver had dropped them all off at school minutes before the accident. Of course, this also means that the driver was intoxicated while he was driving the children. The bus driver was charged with 15 counts of child endangerment and driving while intoxicated. While we can seek to improve school bus safety as a society, it seems practically inevitable that school bus accidents will continue to occur at some level.
Dangers and Causes of Accidents Involving School Buses in NJ
Just like any motor vehicle, there are numerous ways that a school bus may be involved in an accident. However, the nature of their operation and internal layout also presents a few unique dangers of a school bus. Unfortunately, one of the most common ways school bus injuries occur is when children are getting on or off the bus. While the red-blinking lights and extended "stop" sign of a school bus should signal other near-by vehicles to stop and keep their distance when a bus is picking up or dropping off students, not every driver takes notice of these signals. Some drivers may be looking down at their cell phones while driving, daydreaming, out of habit with stopping for school buses, or, in extreme situations, they may be under the influence of drugs or alcohol.
If you think about it, there are few times as an adult where we may venture to cross a busy road with potentially oncoming traffic outside the boundaries of a crosswalk with a traffic light. Yet school buses stop in seemingly random places, often far away from a traffic signal, causing students to cross the road outside a protected crosswalk when either boarding or exiting a school bus. If a child is struck by a motor vehicle that failed to brake completely or in time, then life-threatening injuries or death can result.
Another potential cause of school bus accidents is school bus driver negligence. If a school bus driver is distracted and fails to brake as needed, takes a turn at too high of a speed, or exceeds the posted speed limit, students can be injured. In more egregious cases, like the incident in West Caldwell, a bus driver might even be under the influence of drugs or alcohol.
Poor weather conditions can also make an accident more likely. If there is heavy rain, flooding, sleet, ice, hail, or snow, those conditions can present driving dangers to even very prudent school bus drivers. Finally, just like any other motor vehicle, school buses can experience mechanical problems and failures. Faulty brakes, engine problems, or old or damaged tires can create a driving hazard that leads to an accident. These problems can result in rear-end collisions, side or t-bone collisions, or accidents involving pedestrians, whether struck by a school bus or struck by another vehicle while boarding or exiting a school bus.
State Regulations Concerning School Bus Safety
New Jersey law imposes strict safety standards to protect children while riding in a school bus. First, the school buses themselves must be safe with lap belts installed for each passenger, properly operating emergency exits, functional stop signs, doors, and flashing lights, and adequate reflective markers. In addition, all New Jersey school bus drivers must possess a commercial driver's license (CDL) with endorsements for school buses. To obtain these credentials, NJ school bus drivers undergo intensive training. Students must also participate in school bus safety drills on how to operate the emergency exits and are required to wear their seat belts at all times while on the school bus.
Prevalent Injuries Resulting from School Bus Accidents
The most common type of serious injuries that occur in connection with school bus accidents are head injuries, specifically concussions, skull fractures, or traumatic brain injuries. Other injuries may include bone fractures, sprains, whiplash of the neck, and lacerations.
Legal Consequences of Negligence in New Jersey School Bus Collision Cases
Negligence is a legal cause of action that requires a showing that the defendant had a legal duty to act with a certain standard of care, but they deviated from that standard and their breach caused damages. In the context of a school bus accident, negligence can occur on the part of the school bus driver, the bus company, the school, and/or a third party driver.
The bus driver has a duty to drive as a reasonably prudent bus driver (a CDL holder with school bus endorsements) under the circumstances. If he or she deviated from this standard by speeding, failing to brake, not paying attention to the roadway, or in any other way, then they may be liable for injuries that are caused as a result.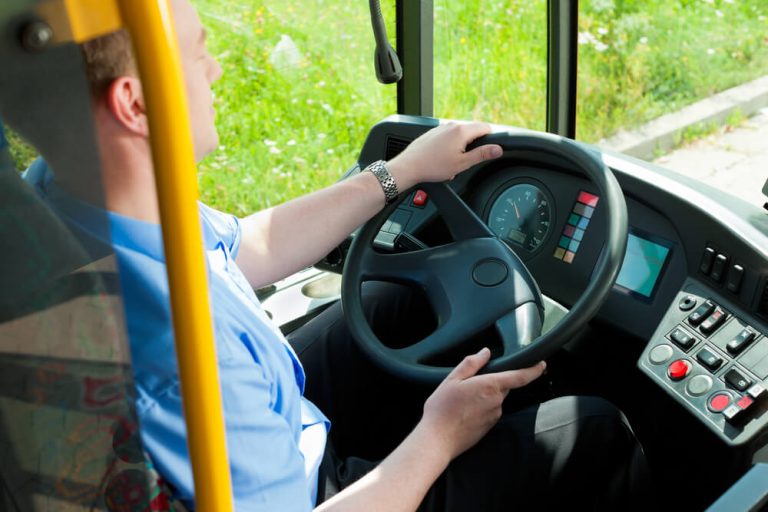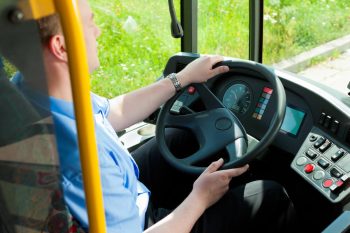 School districts often contract with school bus companies to provide buses and school bus drivers. In such situations, the school bus drivers work for these companies as employees or independent contractors. School bus companies have a duty to inspect the buses and ensure that the buses are in safe driving condition. They also have a duty to ensure that the school bus drivers are qualified for the jobs. If a mechanical problem, which should have been identified and repaired by a school bus company, causes an accident, then the bus company may be liable for any injuries to passengers that are caused as a result of their negligence.
Finally, a school district could also be liable for injuries caused in a school bus accident that results from dangerous road conditions if they failed to close school or call for an early dismissal or delayed opening. The school is also responsible for student safety while getting on and off of buses on school grounds.
Call the Experienced Injury Lawyers at Our West Long Branch Office for Help with Your School Bus Accident Claim Today
When students are injured in school bus accidents, those children and their families deserve to be compensated for their injuries to recover the costs of medical bills, physical therapy, and other bills incurred as a result of the accident. They should also be compensated for any disability they suffer.
If your child has been injured in a school bus accident in Neptune, Freehold, Red Bank, Holmdel, Asbury Park, Middletown, Long Branch, Belmar, Colts Neck, Manasquan, Tinton Falls, Point Pleasant or anywhere else in Monmouth County and Southern New Jersey, you should not navigate the aftermath alone. As a parent, your job is to care for your child and make sure they get the medical treatment they need. It's our job, as personal injury lawyers, to make sure that you and your child receive the due compensation from any and all responsible parties. Call our office at 732-440-3950 or use our contact form for a free consultation.
---