March 13, 2023
Electricians' Injuries Have Short- and Long-Term Repercussions on Their Daily Lives and Work Performance.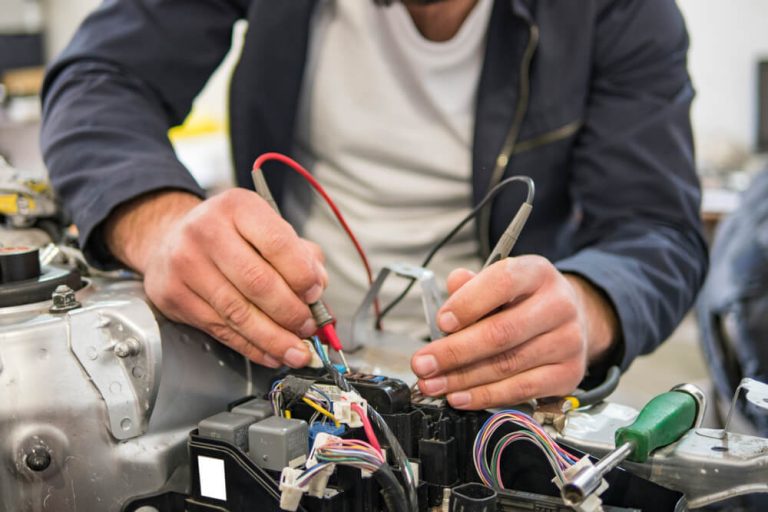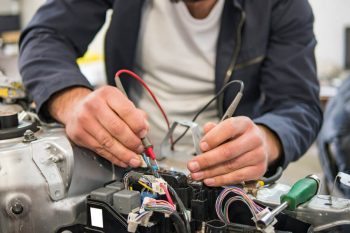 An electrician is a skilled tradesperson who specializes in installing, maintaining, and repairing electrical systems in homes, buildings, and other structures. Their main role is to ensure that electrical systems are safe, functional, and meet the electrical code and regulations.  Electricians install and connect wiring and electrical components for construction projects. They diagnose trouble with electrical systems, such as faulty wiring.  An electrician replaces or repairs electrical components such as switches, circuit breakers, and fuses. Other professionals, such as architects and engineers, frequently collaborate with engineers to plan electrical systems for buildings and homes.  The engineer in that role also ensures compliance with local and national codes, regulations, and standards.
Incidents That Frequently Impact Electricians
The most common and most obvious type of accident an electrician can have is electrical shock or electrocution, contact with power lines, exposure to transformers, exposure to faulty wiring or fixtures, contact with electrical components in an appliance or machine, electric shock from exposed live wires, and falls.
 Consequences of Working with Electricity and Electrical Components in New Jersey
Electricians work with high-voltage electricity and electrical systems, so they are at risk of several types of injuries. Engineers may be exposed to high-voltage electricity, which can cause electrocution, leading to severe injury or even death.  They may come into contact with live wires, which can cause burns to the skin and tissues.  First-degree burns, although painful, show up as red and swollen skin that is tender to the touch.  Second-degree burns damage the skin below the epidermis and the outermost layers of the dermis.  There are blisters and swelling.  These burns are substantially more painful than first-degree.  Third-degree burns destroy the epidermis and the dermis.  They may also damage muscles, soft tissue such as ligaments and muscles, and underlying bones.  The chances of death for victims of serious burns are augmented due to organ malfunction, dehydration, inflammation of the airway, and sepsis.
Electricians often work at heights, on ladders, scaffolds, or rooftops, which can result in falls, causing fractures, cranial injuries, spine injuries, and internal injuries.  Because they use sharp tools, electricians can get lacerations, especially on their hands and fingers.  They may need to work in awkward positions or lift heavy equipment, which can cause strains and sprains. Using force to perform a task, bending down or staying in the same position for a long time, or using vibrating tools contribute to eventual injuries over a longer period of time.
How Might an Accident Impact an Electrician's Life?
Work-related injuries can significantly impact an electrician's life, both in the short term and long term. Depending on the severity of the injury, an electrician may experience chronic pain and limitations in movement that can make it difficult to perform their job. This can also impact their daily life outside of work. Work-related injuries can result in significant medical expenses, lost wages due to time off work, and rehabilitation and ongoing treatment costs. This can create a financial strain for the electrician and their family. An injury can also cause emotional distress, such as anxiety and depression, especially if the injury is severe or long-lasting.  If an electrician's injury prevents them from performing their job duties, they may need to find a new career, which can be difficult and require additional training or education. The combination of physical pain, financial strain, and emotional distress can impact an electrician's overall quality of life, including their ability to participate in hobbies and activities they enjoy outside of work.
Tips on How to Prevent Work-Related Electrical Mishaps
There are several actions an electrician can take to avoid being hurt at work.  Electricians should wear the appropriate protective gear, such as gloves, goggles, and hard hats, to protect themselves from electrical hazards and other job-related risks.  Keeping work areas clean and organized can help prevent slips, trips, and falls, which are common causes of workplace injuries. Electricians should follow proper electrical safety procedures, including locking out and tagging equipment before working on it, to prevent electrical shock and electrocution. Electricians should avoid working alone, especially with high-voltage equipment, to ensure that someone is available to assist in an emergency. Regular breaks can help prevent fatigue, increasing the risk of accidents. Electricians should stay up-to-date on safety training and certifications to ensure they have the knowledge and skills to perform their job duties safely. Overall, following proper safety procedures, wearing appropriate protective gear, and staying aware of potential hazards can help electricians avoid injury on the job.
Types of Compensation an Electrician is Entitled to Receive in NJ
Workers' compensation covers job-related injuries or illnesses. Workers' compensation insurance often covers electricians, which can help cover the costs associated with work-related injuries.  Workers' compensation can cover the cost of medical treatment for work-related injuries, including doctor visits, hospital stays, medications, and physical therapy.  If an electrician is unable to work due to a work-related injury, workers' compensation can provide temporary disability benefits to help replace lost wages.  If there is a permanent disability due to a work-related injury, they may be entitled to permanent disability benefits.  Workers' compensation can also provide vocational rehabilitation services to help an electrician retrain for a new career if they are unable to return to their previous job due to a work-related injury. In general, workers' compensation benefits are designed to help injured electricians recover from work-related injuries and get back to work as quickly and safely as possible.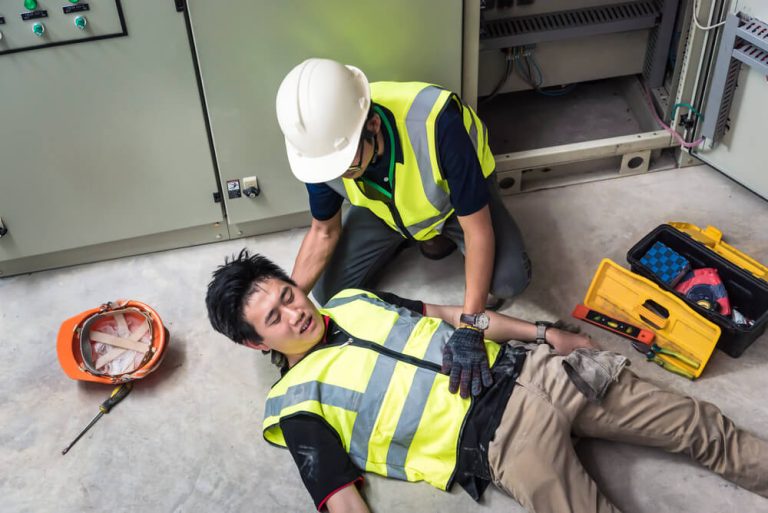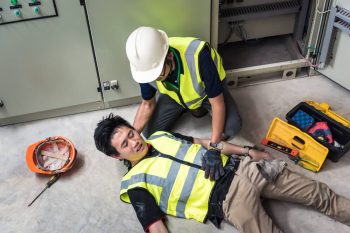 Personal injury lawsuits are sometimes necessary when workers' compensation does not meet all of the electrician's needs.  But if workers' compensation is provided, a suit can still be filed, just not against the employer. For example, if faulty wiring of a machine caused the electrician to get an electrical burn that affected the nerves in both hands, a lawsuit against the manufacturer of that machine could be filed.
If the electrician was injured due to the negligence of someone else, such as a subcontractor or manufacturer of faulty equipment, they might be able to file a third-party personal injury lawsuit. In a personal injury lawsuit, the electrician may be able to recover damages for their medical expenses, lost wages, pain and suffering, and other losses.
Speak to Our Workers' Compensation Attorneys if You are an Electrician Injured on the Job in NJ
At Chamlin, Uliano, & Walsh, we know that on-the-job injuries can be devastating.  You are concerned about your health and recovery while also worrying about your ability to pay the bills.  There is no reason why you shouldn't be permitted to receive the treatment you need and the financial support necessary to allow you a full recovery. We understand how important it is for you to move forward and get help today.  We are here to protect your rights and remove any worries you may have about your financial future in Wall, Red Bank, Freehold, Howell, Holmdel, Rumson, and elsewhere throughout Ocean and Monmouth County.
Our experienced attorneys have the knowledge to guide you through this process.  We know each case is unique and are ready to do everything it takes to ensure you are treated fairly.  Please call us at 732-440-3950 or contact us on our website.
---