April 27, 2023
Seeking Medical Assistance as Soon as Possible After an Accident can Increase Your Options and Support a Positive Outcome for Your Injury Claim, As You Safeguard Your Health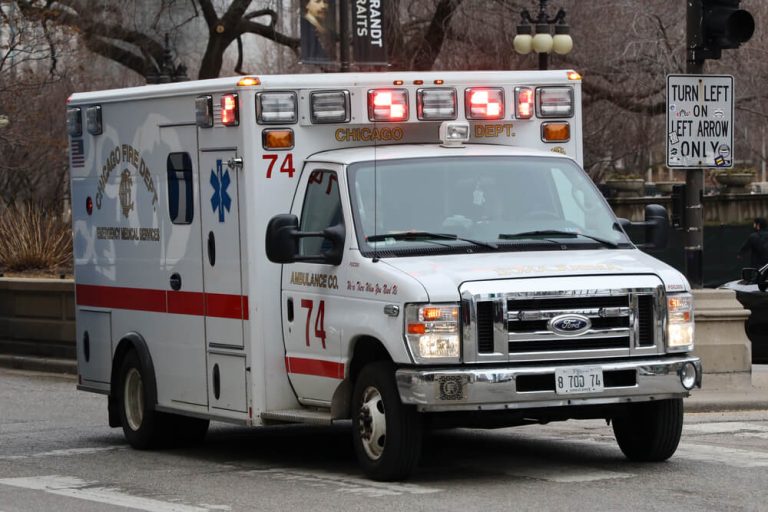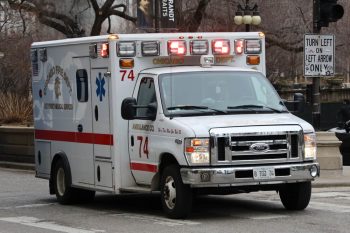 You have just had a car accident. You are rattled to the core, adrenaline pumping through your veins, while your heart beats a thousand times a minute. Wave after wave of anxiety hits you as you try to figure out what happened. An ambulance arrives, and the EMTs ask you if you are OK. Your neck and back hurt, and you have some pain in your side, but you're sure nothing requires a ride to the hospital. The paramedics disagree and urge you to let them take you to the hospital. They put you on a backboard and stabilize your neck for your trip to the ER. You are later diagnosed with three cracked ribs and Grade 3 whiplash. You made the right choice, but what will it cost you?
Life-Threatening Conditions That May Require the Use of an Ambulance in NJ
Many symptoms or injuries indicate a life-threatening injury and will require a trip to the hospital in the fastest way possible with trusted medical professionals. Broken bones, soft tissue tears such as ligaments or cartilage, serious bleeding that won't stop, difficulty breathing, going in and out of consciousness, dizziness, radiating chest pain, and difficulty speaking or thinking logically are all signs of severe injuries that require immediate attention. Additionally, burns on your face and hands could result from the friction of the airbag, requiring corrective surgery over an extended period.
Should I Call an Ambulance If I Don't Feel Seriously Hurt?
It's prudent to bear in mind that your injuries could be more significant than they first appear following a car accident. Shock can sometimes mask injuries that may develop later on, such as internal bleeding, head trauma, and spinal damage. They may take hours or even days before they become apparent and begin exhibiting symptoms. Attempting to operate a vehicle yourself while injured is not recommended, as doing so could pose safety risks to you and others on the road. Heaven forbid you to have a second accident on your way. To minimize concerns, opting for ambulance services can ensure prompt attention, including assessments by paramedics, as they can aptly determine your condition and provide initial treatments to stabilize you.
Insurance companies use all of the medical documentation regarding your injuries to place a value on your claim. Broken bones, joint injuries, internal bleeding, and concussions are diagnosed with images taken through X-rays, ultrasounds, CATs, and MRIs. There is no grey area as those devices paint a crystal-clear picture of your injuries. Insurance companies frequently undervalue soft tissue injuries such as sprains, strains, and contusions, as the treatment and duration of those injuries take less time. In particular, soft tissue injuries diagnosed days after the accident could be alleged as inconsequential.
It is always better to take the necessary precautions and seek medical attention after a car accident, even if you do not think your injuries are severe. Taking an ambulance can help ensure that you receive prompt medical attention and can help prevent further damage, providing you with a better health outcome.
Potential Repercussions of Refusing an Ambulance After an Accident
Your medical claim could be affected if you do not seek immediate medical attention. The insurance company may view your decision not to receive care immediately as an indication that your injuries were not that serious. They will probably offer you a lower settlement amount alleging that since you did not seek medical care right away, your injuries were minimal.
Once the adrenaline in your body lessens, you may feel pain and dizziness that you did not experience right after the accident. Neck and back pain, post-traumatic headaches, nerve damage that causes tingling or weakness in the extremities, dizziness, joint pain, or blurry vision can occur hours after an accident.
If you wait to seek medical care several days after the accident, the insurance company may accuse you of escalating the seriousness of your injuries for financial gain. They could allege that your late request for treatment was because you were injured in a separate accident and are seeking free treatment and a monetary settlement.
How Are the Costs of the Ambulance Paid?
Your car insurance or health insurance may cover your ambulance costs. Auto insurance companies usually have stipulations such as you are using the ambulance as a direct result of an injury caused by an automobile accident, your car insurance provides for personal injury protection (PIP), and the ambulance ride is medically needed.
Many health insurance plans include ambulance services, but you will have to pay whatever deductible is required for them to cover the rest. Some health insurance companies require a co-pay so that they will pay 80%, and 20% is yours. Ambulance services vary depending on the distance driven and the equipment used for your treatment. A bill from an ambulance service, including the distance and treatments given, can range in the thousands of dollars.
Any economic losses may be recovered through a personal injury claim. An attorney can negotiate a fair settlement for you, including treatment costs and an ambulance. It is best to begin working with your attorney as soon as possible to ensure that all of the details of the accident and your subsequent medical care are noted.
Important Details to Include When Calling for an Ambulance
It is vital to give the dispatcher as detailed an explanation as possible when requesting an ambulance. Provide your name and phone number to allow the dispatcher to contact you if they need more information or to update you on the ambulance's arrival time. Give the exact address or location, including any landmarks or intersections, to help the ambulance crew locate you quickly. Describe the nature of the emergency, such as whether it's a medical emergency, accident, or another type of emergency. Also, provide information on your or another patient's condition and any symptoms you've observed. If the patient has any special needs or requirements, such as wheelchair accessibility or a language barrier, let the dispatcher know so they can inform the ambulance crew. Remember to remain calm, speak clearly, and answer dispatchers' questions. Stay on the line until the operator tells you to hang up. This will help ensure that the ambulance crew can provide the appropriate care and reach you as quickly and safely as possible.
Relevance of Data Collected by EMTs and Paramedics in an Injury Claim
The information gathered by an ambulance emergency medical technician can play a crucial role in helping you to build a strong injury claim following a car accident. It's essential to seek medical attention following an accident as soon as possible for your health and the success of any potential injury claim.
Once you arrive at the hospital or emergency room, a physician or health specialist can diagnose any injuries you have sustained due to the car accident. This can be important in establishing a causal link between the accident and your injuries. Without a diagnosis, it may be difficult to prove that your injuries were caused by the accident.
Qualified medical professionals can provide a treatment plan for your injuries, including medication, physical therapy, or other forms of treatment. This can help establish the severity of your injuries and the potential cost of your medical care. Having detailed records that can be used as evidence in your injury claim is also important. These records can include information about your diagnosis, treatment, and recovery. They can also include information about the extent of your injuries and any long-term effects.
In some cases, medical experts can provide expert testimony in court to help establish the extent of your injuries, the cost of your medical care, and the potential long-term effects of your injuries.
Contact our Law Firm to Discuss Your Accident Case
Recovering from a car accident is challenging enough without figuring out who will pay your medical expenses and how you will make up for the lost wages you have incurred during your recovery. Added to that, you are now without a vehicle because yours was totaled in the crash, and your life has quickly become an anxiety-ridden, complicated debacle.
At Chamlin, Uliano  & Walsh Law Firm, our experienced personal injury attorneys know how to overcome the obstacles that are keeping you from getting the compensation you need to be whole again. We will go over all of your medical records, interview your medical specialists and physical therapists, talk with witnesses from the accident, interview experts in the field,  analyze physical evidence and photographs, and interview police officers who were at the scene of your accident.
You deserve to heal and recuperate without worrying about the results of your accident in Hazlet, Howell, Colts Neck, Holmdel, Freehold, Middletown, Neptune, Lavallette, Rumson, Wall, Tinton Falls, and elsewhere in Monmouth County, Ocean County, and surrounding areas in New Jersey. Call our law office today at (732) 440-3950 or complete our form to schedule your confidential no-cost consultation today. Personal injury lawsuits have statute of limitations, so be sure to contact us as soon as possible to expedite the process.
---