December 27, 2022
Explore the Possible Outcomes of Failing to Attend a Municipal or Superior Court Appearance in Monmouth County, NJ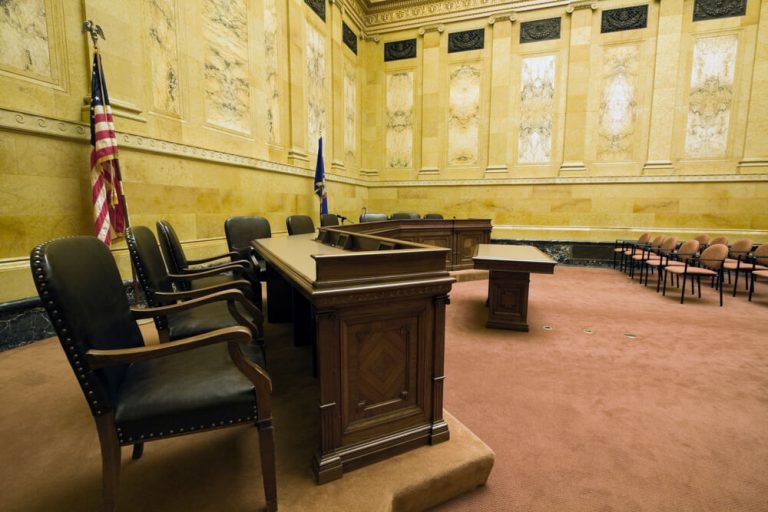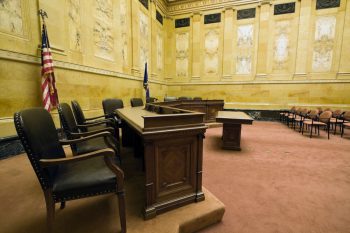 If you have been summoned to court at the municipal or superior court level in New Jersey, it is essential that you attend. Failing to appear in court could create a number of complicated problems to extract yourself from, in addition to the original consequences you face if convicted of an indictable crime, DWI, or disorderly persons offense. Read on to learn more about the serious nature of failure to appear, how it differs at the municipal and superior court levels, and why you need a lawyer on your side if you miss a court date. If you have already been notified of a court appearance that you accidentally or intentionally skipped, get in touch with the criminal defense lawyers at Chamlin, Uliano & Walsh for help dealing with the fallout. Our attorneys are prepared to assist you with the repercussions and to defend you against any criminal or traffic-related charges. We assist clients with defending themselves against serious offenses throughout Monmouth County and the Jersey Shore. Call 732-440-3950 for a consultation with one of our attorneys today.
Court Appearance Requirements for Municipal and Superior Courts in New Jersey
The requirements for court appearances in municipal and superior courts are simple: you must appear. Barring a severe emergency, natural disaster, or another valid reason, it is your legal duty to show up at court when you are summoned.
How Serious is Missing a Court Date?
As such, failure to show up to a court appearance can have serious consequences, which could include the court placing a warrant out for your arrest, suspending your license, or detaining you until your trial.
Repercussions of Failing to Attend a Court Appearance
You could be placed under arrest
If you have failed to show up for a court appearance, particularly for an indictable offense, it is likely that the judge will issue a warrant for your arrest. The danger here is that by all appearances, you have evaded the law, and the judge may rule to detain you until your trial. If you find out a warrant is out for your arrest, contact a defense attorney at Chamlin, Uliano & Walsh immediately.
You could have your license revoked temporarily
For non-parking traffic offenses, as well as other minor offenses – and in addition to an arrest warrant for major offenses – if you don't appear for a court date, the presiding judge may submit a mandate to the DMV to revoke your license. In addition to smoothing things over with the court, which requires the expert navigation and counsel of an experienced attorney, you'll have to pay fees to have your license reinstated.
You could be detained
Due to a tougher bail reform system, judges are more likely to require your detention until trial if you fail to show up for a court hearing in a criminal case.
Municipal Court Consequences of Skipping Court
Municipal courts handle misdemeanors and lesser violations like traffic offenses and minor criminal disorderly persons offenses. Depending on the severity of the charge for which you are appearing in court, the judge may issue a "failure to appear" notice and set a new date without penalty, but they may also issue a warrant for your arrest, called a "bench warrant."
Superior Court Consequences for Failure to Appear
When it comes to superior court offenses, their severity and the fact that you are not being held in jail and then have not arrived at court as scheduled, leads to a heightened penalties. Failure to appear in superior court will likely lead to your driver's license being revoked for a time and the judge placing a warrant out for your arrest. Depending on the severity of the charge, additional felony charges could be issued. Those who have failed to appear multiple times or even once commit "bail jumping," and this could result in thousands of dollars of fines and a lengthy period in jail.
Are There Justifications for Skipping a Court Appearance?
The judge sees very few justified reasons to fail to appear. Some of the reasonable ones that your criminal defense attorney could successfully argue are a serious illness (of the kind that sent you to the hospital) or a natural disaster. Minor accidents, misunderstandings, or issues less severe than those will most likely not be considered valid excuses for failure to appear in court.
Despite the fact they are not acceptable, people do often point to other reasons for failing to appear. Some say that they were not notified of the hearing. Others claim their attorney withdrew. Some blame work, flat tires, broken down cars, sick family members, and traffic for issues arriving. These cannot be expected to work.
What are my Options if I Miss a Court Appearance?
The most important thing to do once you have missed a court appearance is to contact a defense attorney. They will help you swiftly turn yourself in if a warrant has been issued for your arrest, or pay the necessary amount and take action to resolve the warrant, while approaching it strategically to ensure that the judge sees your honest character. Your attorney can make sure you are placed in front of a judge as soon as possible and can move forward with the proceedings without exorbitant penalties and issues. It is also imperative to present a solid argument for why you should not be held in detention until the conclusion of your case and to convince the judge that this won't happen again.
Contact our NJ Criminal Defense Lawyers for a Consultation if You Missed a Court Date
If you failed to appear in court, contact a member of our team at Chamlin, Uliano & Walsh today so we can help you take immediate steps to rectify your error without harsh penalties. We have decades of experience working with clients in Belmar, Holmdel, Wall Township, Freehold, Howell, Middletown, Red Bank, and Long Branch to resolve their municipal and superior court issues with as few consequences and as quickly as possible. Contact our Monmouth County law office today at 732-440-3950 or through our online form to get started.
---