Grading of NJ Criminal Offenses and Penalties by Degrees
Committing or being charged with a crime in New Jersey, as is true anywhere else, is a severe predicament within which to find oneself. By law in the state of New Jersey, crimes are organized by degree instead of being labeled as misdemeanors or felonies. Read on to learn more about the differing degrees of crime in New Jersey, how those degrees reflect the seriousness of the offense and therefore, their consequences, and how an experienced criminal defense attorney can support you if you have been charged with any degree of crime in the state.
At Chamlin, Uliano & Walsh, our criminal defense lawyers will thoroughly address your case in the most professional, knowledgeable way possible as we examine the totality of the accusations, circumstances, and evidence involved. With a trusted member of our legal team on your side, you can rest-assured that you understand the gravity of the criminal charges you are facing, what the consequences could mean, and available alternatives and defenses that may be on the table. Our criminal lawyers always go over all of the different options available, as well as the benefits and drawbacks of each, as we pursue the most favorable resolution for your case. With a local office in West Long Branch, NJ, we serve clients throughout Ocean County, Monmouth County, and the Jersey Shore, including in Freehold, Ocean Port, Red Bank, Manasquan, Lavallette, Middletown, Eatontown, Rumson, and Asbury Park.
A Step by Step Guide
to Your Way Through The Criminal Justice System What Should I do if
I was Charged with a Crime in New Jersey?
Contact us online or call (732) 440-3950 today to explore your defense options. Our staff is prepared to receive your call and guide you through the criminal justice process.
What are the degrees of crimes in New Jersey?
In New Jersey, there are four degrees of indictable criminal offenses. These degrees of crimes, from one through four, all fall within New Jersey's overarching category of felony-equivalent offenses. First-degree offenses are the most serious, and fourth-degree offenses are, relatively speaking, the least serious. In addition, there are minor offenses called disorderly persons offenses that are resolved at the municipal court level and are not indictable in nature. All first, second, third, and fourth degree crimes are addressed at the higher level of the Superior Court and require an indictment by a grand jury.
What are the consequences for each degree of criminal offense in NJ?
First-degree offenses are the most serious, and fourth-degree criminal offenses are the least serious from a legal perspective. However, they all carry consequences.
If charged, first-degree crimes carry a presumptive jail sentence, which can be up to 20 years in prison.
Second-degree offenses also carry a presumptive jail term; however, in some instances, a second-degree offense can be downgraded to a third-degree crime with the possibility of no prison term via probation or Pre-Trial Intervention (PTI). For this reason, it is essential to have the support of an experienced criminal defense attorney who has achieved these kinds of positive results in the past. In addition to being able to communicate effectively and collaboratively with the prosecutor, a skilled criminal defense lawyer will know the system and how to navigate it in service of their client, the defendant. A prison sentence for a second-degree criminal offense could be between 5 and 10 years in prison.
Third- and fourth-degree offenses do not carry presumptive jail time for those with no existing criminal history, though a sentence of prison time may still result. Third-degree crimes could carry up to five years in prison, and fourth-degree crimes could result in a sentence of 18 months in prison.
What does it mean to be charged with a disorderly persons offense?
New Jersey's version of a misdemeanor goes by a distinct name. The law establishes that certain low-level offenses will be charged as disorderly persons offenses or petty disorderly persons charges, resolved in the local court in the municipality where the offense occurred. A disorderly persons offense carries up to 6 months in the county jail, as opposed to state prison. It also allows for a fine up to $1,000. The lesser of the municipal offenses, a petty disorderly persons offense, may be punished with up to a month in jail and a fine that can go as high as $500.
Is it possible for an attorney to reduce the grading and penalties for different charges?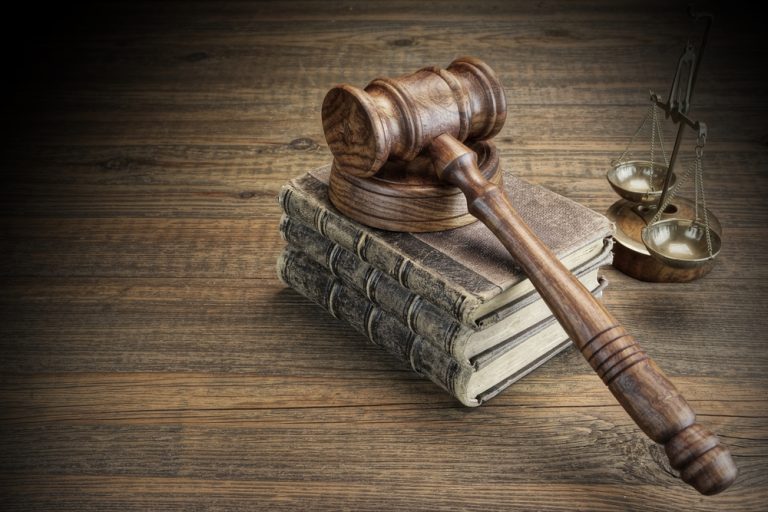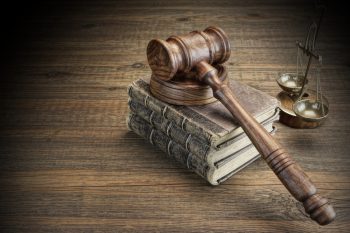 If you have been charged with a crime in New Jersey, it is essential that you seek the support of an experienced criminal defense attorney without hesitation, to help navigate the process ahead of you. A criminal defense lawyer can work with the prosecution to have your charges downgraded and the penalties reduced, which could drastically change your case's outcome.
A skilled attorney can mean the difference between jail time and no jail time, a criminal conviction or no record, or they could strip years from a required jail sentence. In a state like New Jersey that abides by mandatory minimum sentences, by which convicted individuals must serve 85 percent of their sentence before being considered for parole, the advice of counsel and representation of a qualified criminal attorney to reduce a sentence for a charged crime can make years of difference in a person's life.
Have you been charged with a crime in Monmouth County? Contact our team of criminal attorneys for a free and confidential consultation in West Long Branch NJ
The importance of having a criminal defense lawyer fighting for the most desirable resolution of your case can't be understated. At Chamlin, Uliano & Walsh, we understand how important your freedom and well-being are to you and your family. When facing charges for any degree of crime, you can count on us to assist you. Our attorneys often provide representation for clients arrested in Shrewsbury, Bradley Beach, Lake Como, Highlands, and across Monmouth County. No matter what, it is our goal to get the minimum possible sentence or get the charges dropped altogether. Contact us at (732) 440-3950 for a free consultation to discuss your criminal case.