January 20, 2023
Driving Judgment Blurs When Someone Loses Control of Their Emotions, Often Causing Accidents due to Aggressive Behavior known as Road Rage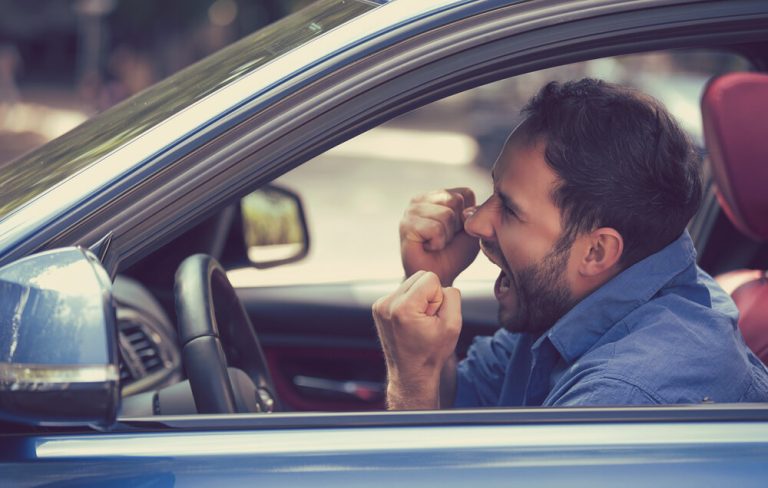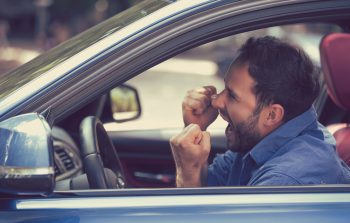 In a largely commuter state such as New Jersey, drivers are subject to many different obstacles, such as traffic, badly-paved roads, but most of all, road rage and/or aggressive driving. It is important to understand that if an accident occurs as a result of road rage, the victim has certain rights available to them in order to be justly and fairly compensated. If you have been injured in a road rage accident caused by another driver in New Jersey, the well-versed personal injury lawyers at Chamlin, Uliano & Walsh have the education, experience, and zealous dedication to ensure that you are properly compensated for the pain and financial losses you have suffered and may continue to suffer due to the accident. With local offices in West Long Branch, we have been fighting for injured car accident victims, as well as those injured in accidents involving trucks, motorcycles, pedestrians, bicycles, and other forms of transportation on New Jersey's many roadways for over 50 years. If you would like to discuss your potential grounds for a road rage accident lawsuit with an attorney, contact 732-440-3950 for a complimentary consultation today.
How to Define Road Rage in NJ
According to the National Safety Council (NSC), aggressive driving (road rage) is characterized by a "physical assault on a person or property following a traffic incident that results in intentional harm." Despite knowing the definition of road rage, we all know it when we see it, especially if you live in New Jersey.
Road Rage as a Cause of Motor Vehicle Accidents
A study done by the NSC displays road rage as being the cause of 12,610 injuries and 218 homicides in the United States over a time span of seven (7) years. Forty percent of these incidents involved a firearm and the study also shows that young males are more likely to resort to physical aggression than other drivers. The AAA Foundation for Traffic Safety estimates that 106,000 fatalities in the United States over a time span of four (4) years were direct results of aggressive driving. The AAA Foundation also conducted a study showing that nearly 80% of all drivers have aggressively driven in the past 30 days. Road rage is a bigger problem than what drivers currently perceive.
Road Rage May Be More Common Than You Think
In New Jersey, there are many factors that may contribute to frustration while driving, and ultimately aggressive driving inevitably leads to road rage. There is much literature on why people get frustrated while driving. New Jersey enjoys the reputation of having some of the worst traffic in the country, as well as some of the most aggressive drivers to boot.
The Symptoms of Road Rage Behavior
We all have seen it, and, hopefully, we all avoid it, but here are some of the common traits of driving that falls within the category of road rage. Road rage can be categorized into a few different classifications. The first is verbal expression, which can be a driver yelling, cursing, or expressing obscene remarks out loud. Distraction can manifest in revving an engine, flashing the high beams, and/or honking the horn with the intention to distract, irritate, and/or intimidate other drivers. Physical expression may manifest in a variety of ways, including hitting the steering wheel or window with a fist, displaying rude or obscene gestures, and/or exiting a vehicle in order to start a confrontation. The most dangerous of these categories must be unsafe maneuvers. Whatever kind of road rage you are a victim of, it is important to understand that you are a victim of road rage while it is happening.
Rapidly accelerating, tailgating, excessively changing lanes, and overall unsafe maneuvering driving in a car are definitely considered road rage. This can also be seen as the most dangerous form of road rage. There are many ways driving can be aggressive and considered road rage. These incidents, as previously mentioned, can often lead to serious accidents and serious injuries.
Common Types of Road Rage Accidents
Some of the more common types of accidents due to aggressive driving and road rage are being forced off the side of the road into a ditch or divider and failing to brake, and hitting a back bumper. More often than not, road rage incidents lead to injury caused by the aggressive driver themselves and not the victim crashing their car. What comes from a road rage incident, such as a physical altercation, or worse, such as involving the use of a weapon, can often be cause for serious injury.
What are My Options if an Aggressive Driver Injures Me in NJ?
If a driver acts aggressively and causes an accident, that driver can be liable for negligence. If the driver is determined to be recklessly negligent, the driver can be found criminally liable for reckless driving, but they may also be liable for providing compensation for lost wages, pain and suffering, and/or any medical expenses associated with the injury caused by the driver.
To ensure that the victim is properly made whole for the injuries they have suffered by an aggressive driver, retaining an experienced New Jersey accident attorney concentrating in this specific type of case and other crash-related injury cases is paramount.
Get Help from our Toms River Road Rage Accident Lawyers
Having a skilled and experienced attorney to represent you in suing an aggressive driver is essential to receiving justice and maximum compensation. It is very difficult to differentiate criminal behavior, intentionally causing harm to another driver, from negligent behavior on the part of the defendant, and then correlate this specific conduct with the cause of your accident. This can be the difference between rectifying what harm has been caused to you as the victim of road rage. As such, you want an erudite, trusted accident lawyer handling your case from beginning to end. Being proactive about documenting your injuries and talking to a personal injury attorney as soon as you are able can set you on the right track for success when seeking compensation for economic and non-economic damages. Chamlin, Uliano & Walsh is here to assist you immediately with the complexities of the legal process following a road rage collision in Asbury Park, Howell, Wall, Freehold, Red Bank, Toms River, and across Monmouth, Ocean, and Middlesex County. We encourage you to contact us online or call us at 732-440-3950 or toll-free at 888-328-9131 for the help you need now.
---