January 6, 2023
Many Tailgating Collisions, Due to Someone Else's Negligence, Result in Severe Injuries to Other Motorists or Passengers.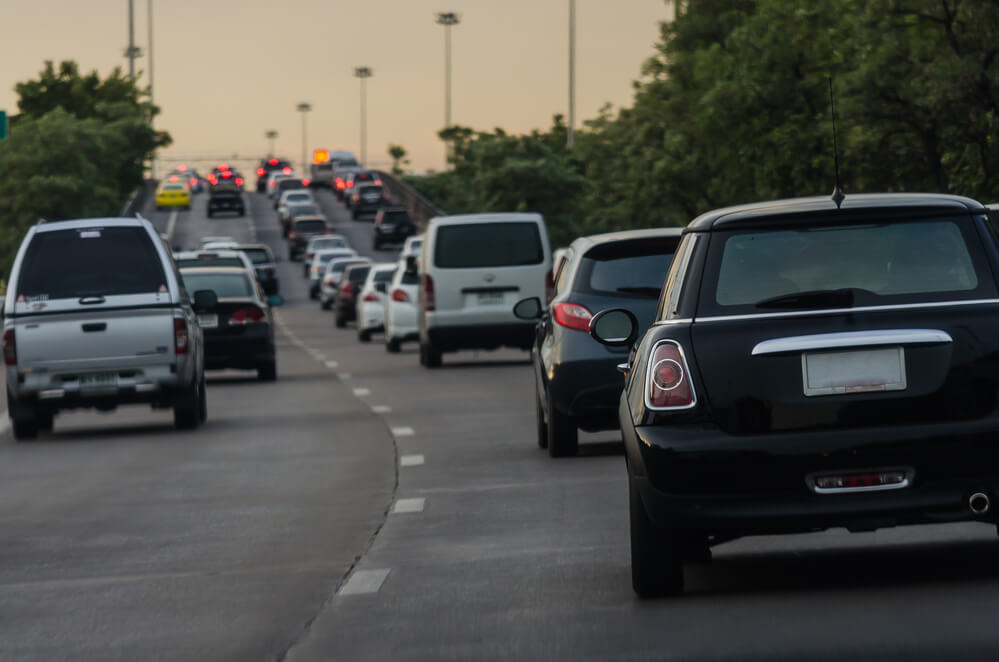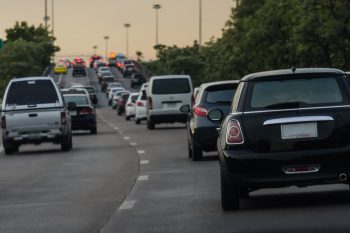 Tailgating occurs when drivers follow the vehicle in front of them too closely. Under New Jersey law, drivers are required to maintain a reasonably prudent distance between their vehicle and that of others while driving. Additionally, truck drivers are instructed not to follow another truck within 100 feet of them when traveling on a highway outside of a business or residential district. When drivers follow too closely, they can cause accidents that injure or even kill others. A personal injury lawyer at Chamlin, Uliano & Walsh can help if you were injured in an accident caused by tailgating in Freehold, Eatontown, Asbury Park, Manasquan, Rumson, Toms River, and across Monmouth and Ocean Counties, as we have been helping injured victims claim compensation for injuries and other losses caused by negligent drivers for over 50 years.
Our dedicated personal injury attorneys are prepared to fight for your car accident damages caused by a tailgating driver on the Garden State Parkway, Perrineville Rd, Millhurst Road, Main Street, Colts Neck Road, Squankum-Yellowbrook Road, Conover Road, Newman Springs Road, and even on your local side streets throughout Monmouth County, Ocean County, and Southern New Jersey. Call our office at 732-440-3950 for a free case review with an attorney today.
Why Do People Tailgate in New Jersey?
The reasons people tailgate are as varied as the reasons why they drive in any other careless manner. Some of the reasons drivers tend to tailgate include the following:
Distractions
Drivers may tailgate because they are focused on their phones or other distractions instead of on the road.
Aggression
Some drivers may tailgate because they want other drivers to move out of their way and use this tactic to intimidate them.
Impairment
Drivers who are impaired by drugs or alcohol may make bad driving-related decisions and may also have problems accurately estimating speed and distance.
Impatience
Other drivers may choose to follow too closely because they are in a hurry or are late for something. They may prioritize their time ahead of the well-being of others.
How Tailgating Leads to Auto Accidents in NJ
The National Highway Traffic Safety Administration reports that rear-end collisions account for approximately 29% of all traffic accidents that result in serious injuries. When following too closely is involved, the most common type of accident is a rear-end collision. Additionally, the Insurance Information Institute states that there were 2,428 fatal rear-end accidents that occurred in 2020. This represented 6.8% of all fatal motor vehicle accidents for the year.
When drivers tailgate, they make it more likely that an accident will occur because they will have less time to stop once they recognize a hazard in front of them. If a driver is traveling at 60 mph, it will generally take them 240 feet to stop. If there is not much space between them and the vehicle in front of them, a rear-end collision is likely to occur. Tailgating is even more likely to result in accidents in congested traffic or inclement weather.
Injuries Resulting from Tailgating Accidents
Tailgating accidents can result in various injuries, which can range in severity from minor contusions to fatal injuries. Some of the most common injuries stemming from tailgating accidents include traumatic brain injuries, whiplash, spinal cord injuries, back and neck injuries, aortic dissection, and shoulder, arm, or wrist injuries. Tailgating accidents can also cause internal organ damage or internal bleeding, hip and lower leg injuries, fractured bones, crushing injuries, post-traumatic stress disorder, and other psychological injuries.
How to Prevent Tailgating Accidents in New Jersey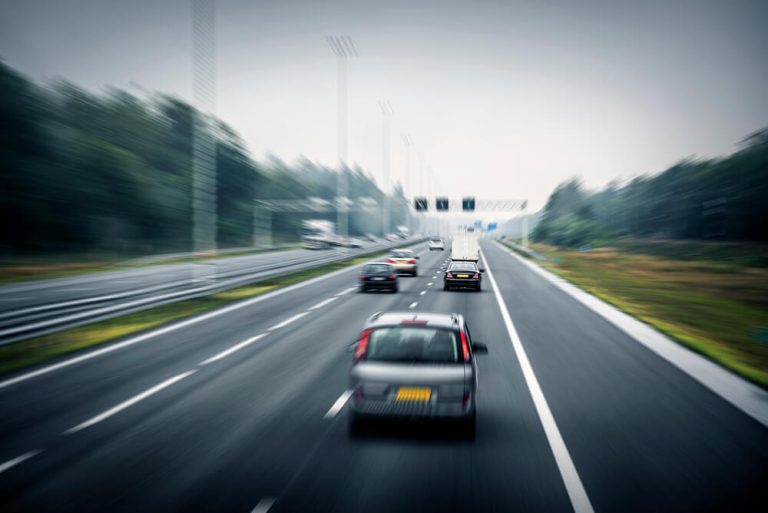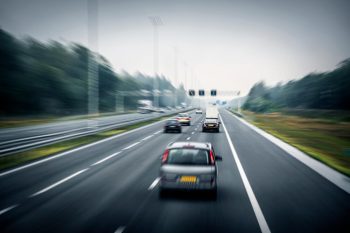 One of the most frustrating things about tailgating accidents is knowing that they can be easily avoided if people simply give other motorists more space. Motorists can follow at a safe distance by ensuring they leave several seconds between them and the vehicle in front of them. They can calculate the distance by locating a fixed object, noting when the vehicle in front of you passed the object, and then counting how many seconds it takes for you to reach the same fixed object.
You should maintain a distance of at least three seconds of stopping time when driving in the day when there are clear weather and road conditions and 6 seconds when there are poor weather conditions such as light snow or rain. If there is inclement weather, such as ice, snow, or fog, you should maintain a stopping distance of 10 seconds.
What Damages Can You Recover If Tailgating Caused Your Accident?
If you were injured by a careless tailgater, you have the right to pursue compensation for the full extent of the economic and non-economic damages you have sustained. You may be able to recover money for medical expenses, including emergency treatment, ongoing medical care, physical therapy, counseling, medication, and future anticipated care. You may also be entitled to recover lost wages due to missed time at work, costs to repair or replace your vehicle, and pain and suffering.
Retain a Personal Injury Lawyer to Assist You After a Tailgating Accident in Monmouth County
If you were injured in a tailgating accident, your priority needs to be your recovery. An experienced New Jersey personal injury lawyer at Chamlin, Uliano & Walsh can investigate the accident, gather evidence to prove the other driver was at fault, answer your questions, and calculate your losses. Our car accident lawyers in West Long Branch will advocate for the best possible outcome, whether that means reaching a fair settlement or filing a lawsuit against the at-fault driver and litigating the case in civil court to obtain the highest possible award through a jury verdict. We are ready to investigate, prepare, and prove your case against a tailgater anywhere in Wall, Holmdel, Old Bridge, Perth Amboy, Red Bank, Sayreville, Cranbury, and across Monmouth and Middlesex Counties. Contact us today at 732-440-3950 for a complimentary review of your case.
---