June 3, 2022
While it is not Required to Retain a Real Estate Lawyer in New Jersey, Having One can Make a Significant Difference in the Entire Process.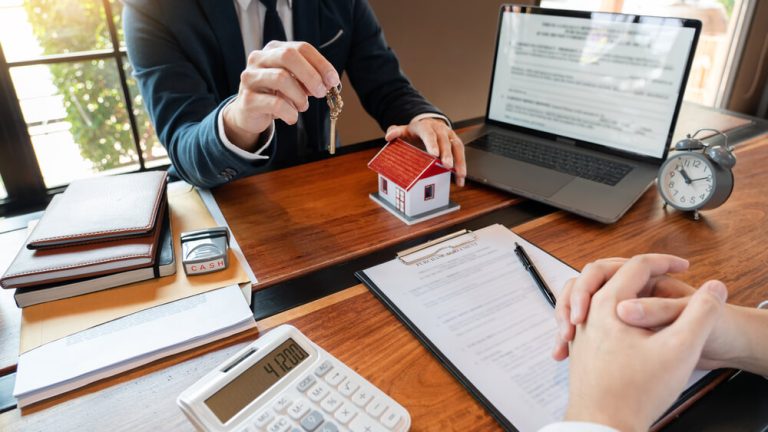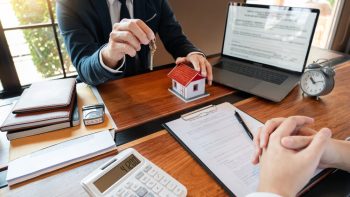 In New Jersey, people who buy or sell their house consider having an attorney to help them because there are many financial and legal steps to consider. For many, it's worth it to hire an attorney for a purchase or sale and they would feel more comfortable with legal representation. You are not required to have legal representation when buying or selling a property in New Jersey. However, it is important to consider the advantages of enlisting a real estate lawyer, and the potential risks of handling your transaction on your own, before making a decision.
Real estate attorneys can advise on all of the necessary details of transactions, such as title issues, inspection, compliance with real estate laws, and closing. If you don't know much about buying and selling a property, having a professional to show you the ropes certainly can be helpful. They know much more about negotiations, contracts, and the rights and responsibilities of each party.
Keep in mind, real estate agents know how to market your property, or if you're buying, they can help you balance the property's value with its actual value. They can help buyers find their dream homes or help sell a home that is too small for a growing family. However, legal advice is given by a real estate attorney.
Benefits of Retaining a Real Estate Lawyer in New Jersey
The most important idea to have in the forefront of your mind is that a real estate lawyer can give you legal advice, while a real estate agent cannot. There are a slew of things your lawyer can do that are impossible for a real estate agent. Here are some of the key stages in the process of making a purchase or sale in which your law can play a critical role.
A Critical Eye and Knowledgeable Legal Mind for Your Contract
In New Jersey, one of the most critical stages in the real estate transaction process is the 3-day attorney review period. During this timeframe, your lawyer examines the contract, which is usually created by the realtor. Sometimes, it is crafted by your attorney when it is a direct sale without a realtor. The contract, otherwise referred to as a Standard Realtor Contract, poses multiple challenges when taken as-is. The neutrality of the contract prevents it from truly protecting the interests of either party in the deal, or in some cases, prioritizes the interests of one party over the other. If your realtor writes the contract, it often protects them more than anyone else.
The problem with these generic contracts is that they lack the necessary customization to meet your specific needs and are simply not devised to address the unique aspects of your situation or the property in question. Your attorney can edit the contract by adding and deleting parts of the contract to make it fit your needs. Your lawyer will also explain and talk through the details of the contract, its terms, and the requirements you may have to meet. Their role throughout the process is to address your concerns and protect your interests from a legal standpoint while ensuring that your wishes can be successfully translated into a valid real estate contract.
A Savvy Negotiator when Inspections Pose Challenges
When it comes to an inspection, excellent negotiation skills are required.  Usually, there is a period of 14 days for the prospective buyers to have the property inspected.  Your attorney may include a buyer's contract that provides fixing repairs and requests a price cut. Many times they will request closing costs in exchange for the repairs. On the seller's side, your lawyer can review the buyer's requests and ensure that they don't far overreach what is reasonable or far exceed the contract terms.
A Thorough Analyst of Your Documents
The buyer needs to get a "mortgage commitment," which is loan approval.  It has the mortgage rate, monthly payment, and how much must be put down at closing.  The buyer has 30 days to obtain this.  Their lawyer writes a financing contingency to make sure the buyer applies for the mortgage promptly and will only cancel with a letter explaining their denial of the mortgage from the lender. Also, based on the contingency, the buyer is not accused of breach of contract because of their withdrawal from the deal because of reasons beyond the buyer's control.
In addition, when the property's market value (called an appraisal contingency) is completed in 7 to 10 days, your lawyer can negotiate the property's purchase price based on the new appraisal. Further, the document that says you own your property is called a title. The sellers have to give the buyer a "clear title."  This property doesn't have any third-party claims, other claims of ownership, code violations, property line disputes, or liens. Your lawyer has the contacts they use on the regular to obtain this information and has a much better chance of doing so more rapidly than a real estate agent.
Lastly, any document needed for you to buy or sell a property will be supplied and tailored to fit your needs. There is a difference between having the paperwork you need and being informed about what it means, which is what a real estate attorney can do for you.
As you can see, having a real estate lawyer is an invaluable part of buying or selling a property in New Jersey.
Risks Your May Encounter if You are Not Using an Attorney
Typically, a section of the contract stipulates that if the deal doesn't go through, the buyer will lose their deposit. With an attorney with you, clauses such as that can be removed from the document and save you some serious cash. Likewise, in the age of technology, fraud is easier than ever. A real estate lawyer knows when something is fishy and can investigate the issue, alerting you to the possible dangers of dealing with unscrupulous buyers or sellers. These include fake listings, tampered property records, misrepresentation of the property's condition, and misrepresentation by agents or sellers. We are talking about hundreds of thousands of dollars, the most significant financial transaction you will most likely make in a lifetime. Hiring an attorney to represent you can protect you and your assets.
Let's look at some examples of how hiring a real estate lawyer will benefit you. Any buyer who wants to pay cash for your property and is pressuring you to sell quickly is probably not on the up and up. Your lawyer can investigate state and municipal records to see whether or not the situation is just unusual, not fraudulent.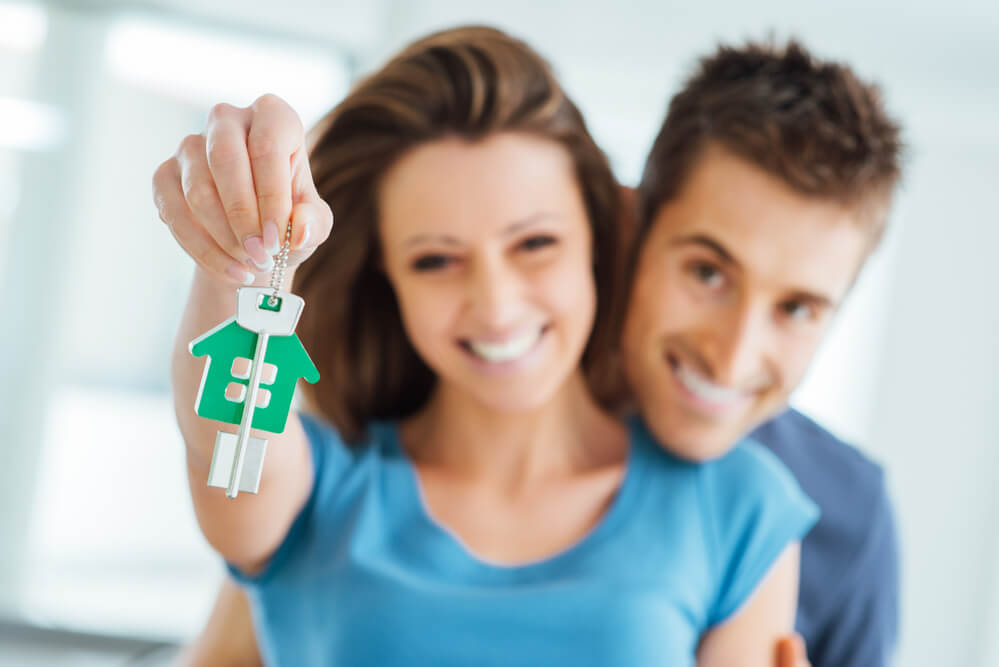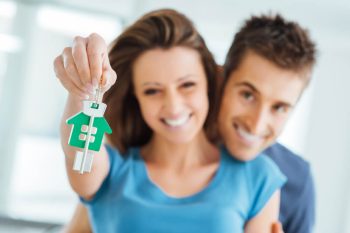 You are contacted by someone who wants to buy your house without seeing it, sending you all of the paperwork and a cashier's check for several thousand more than the confirmed selling amount. They request that you wire back the extra money, which you do, only to realize several days later that the check they gave you had no funds. A lawyer would have safeguarded your money until they had done their due diligence and identified the fraudsters.
One of the scariest situations where a real estate lawyer would save your bacon is when a buyer goes all of the way to the closing phase, with the money in escrow, all the i's dotted and the t's crossed, when all of a sudden, the buyer demands a discount for necessary repairs. When the seller refuses, the buyer files a notice of pendency. This means that there is a lawsuit on the property, and they are forced to negotiate with the buyer. It cannot be sold to anyone else. If there is a top negotiator, that would be a real estate lawyer, precisely one from Chamlin, Uliano & Walsh.
There's Much at Stake to Handle a Real Estate Deal on Your Own. Contact a Jersey Shore Real Estate Attorney to Help You in the Buying/Selling Process
As you can see, buying a house isn't as simple as signing a few papers and writing a check. If you are selling, it can be just as complicated. A real estate agent is someone who has been trained to buy and sell homes. They cannot give legal advice at any point in the transaction because they are not lawyers. An experienced real estate attorney can not only draw up all of the essential documents you require, but they can also conduct a thorough investigation of the title, the property, and the owners. Sellers can expect the same treatment necessary to close the sale.
If all of the documents, inspections, and other paperwork go smoothly, then you will have paid for the peace of mind that all is well. However, if things go sideways during the process, your lawyer is there to let you know that they will negotiate the inspection requests or closing costs. Think about the attorneys at Chamlin, Uliano & Walsh as an insurance policy. You always have someone looking out for you.
If you are considering the purchase and/or sale of a home, our real estate lawyers are ready to make that a reality for you. Call 732-440-3950 or toll-free at 888-328-9131 or contact us online for a free consultation. Let us guide you through the process and protect your interests when buying or selling a property in Little Silver, Red Bank, Middletown, Colts Neck, Asbury Park, Rumson, and surrounding towns in Southern New Jersey.
---